HomePod mini now available in Mexico and Taiwan, China coming soon
Apple's
HomePod mini
smart speaker has now launched in Mexico and Taiwan, a few weeks after debuting in the U.S. and nine other regions.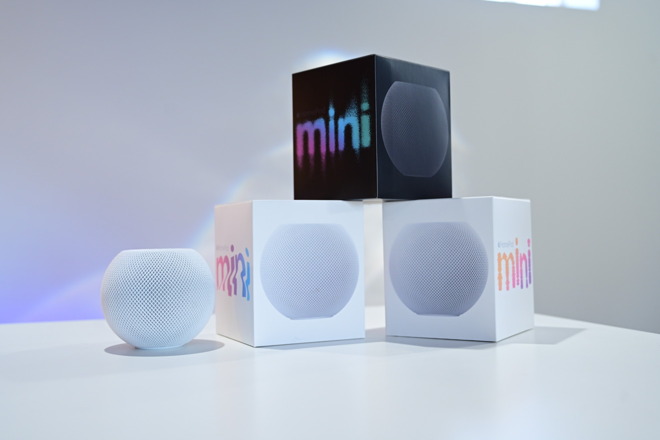 Credit: Andrew O'Hara, AppleInsider
The HomePod mini became
available
to preorder in a handful of countries on Nov. 6, and orders started
to arrive
on Nov. 16. During its announcement, Apple said that the HomePod mini would be coming to China, Mexico, and Taiwan "later this year."
On Nov. 24, the smaller-sized smart speaker became available to order in the latter two countries. Customers can now purchase a HomePod mini for
2,599 pesos
in Mexico or
3,000 New Taiwan dollars
in Taiwan -- about $129 and $105, respectively.
Orders made within Mexico will begin shipping out as soon as a single day, while those in Taiwan will begin shipping around Jan. 16, 2021.
As of time of writing, the HomePod mini still isn't available to order in China.
With availability in Mexico and Taiwan, the HomePod mini is now up for sale in a total of 12 countries and regions, including Australia, Canada, France, Germany, Hong Kong, India, Japan, Spain, the U.K. and the U.S.