AirPods Max, MagSafe Duo review, and Facebook lawsuits on the AppleInsider podcast
Apple launches over-the-ear
AirPods Max
headphones, MagSafe Duo review, Fitness+ launches December 14, and the FTC files suit against Facebook seeking to break up Instagram and WhatsApp.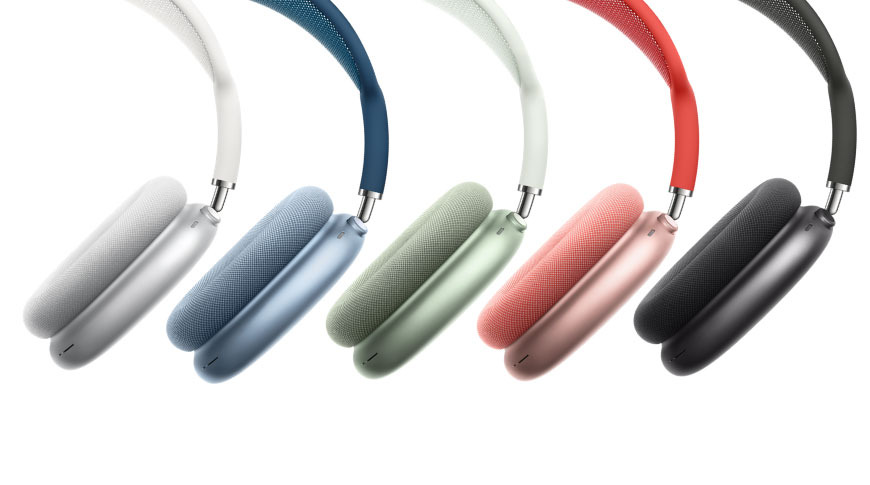 AirPods Max
After living with the
M1 MacBook Pro
for several weeks, we've run into issues with audio recording and app compatibility. While battery life and speed is still impressive, here's exactly what issues early adopters will have to work around while developers work to update their apps for
Apple Silicon
.
Just in time for the holidays, barely, Apple has launched their over-the-ear headphones named AirPods Max. These new high-end AirPods cost $549, and do include features like spatial audio and Dolby Atmos, but there are issues over what they lack. Such as a U1 chip, and the ability to switch them off without returning them to their case.
The
AppleInsider
review of the
MagSafe
Duo Charger is out, and we partnered with a testing lab in the metro Washington DC area to test the hinge mechanism. The charger is meant to be your travelling companion, but it's worrying just how few times we had to open and close it before there were problems.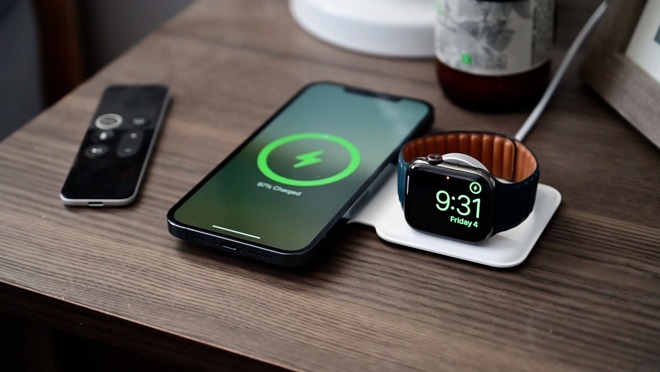 Apple's new MagSafe Duo Charger
Also about to make it out in time for the holidays is
Fitness+
, launching December 14. In anticipation, Apple has introduced several exercise products to the Apple Store, too. Users will be able to choose from a variety of workouts and see their heart rate, Activity rings, and more information on-screen as they work out.
Speaking of exercise, Apple CEO
Tim Cook
made an appearance on the Outside podcast discussing AR, Health, and Apple Park. He shared his routine for relaxation after their quarterly earnings call, and just how many laps of Apple Park you need to do for a good workout.
Lastly, Facebook is facing two antitrust lawsuits from the FTC and 46 states claiming that "millions of consumers and many small businesses that have been harmed by Facebook's illegal behavior." Both lawsuits focus on the acquisition of Instagram and WhatsApp with legislators seeking to break these companies from Facebook's control.
We'd love to interact with you on Twitter. If you have questions or comments on the show, tweet at
@stephenrobles
and
@wgallagher
, or
email us here
. Find us in your favorite podcast player by searching for "AppleInsider" and support the show by leaving a 5-Star rating and comment in
Apple Podcasts
.
Subscribe and listen to our
AppleInsider Daily podcast
for the latest Apple news Monday through Friday. You can find it on
Apple Podcasts
,
Overcast
, or anywhere you listen to podcasts.
Tune in to our
HomeKit Insider
podcast covering the latest news, products, apps and everything HomeKit related. Subscribe in
Apple Podcasts
,
Overcast
, or just search for
HomeKit Insider
wherever you get your podcasts.
Sponsored by:
Headspace
: Get a FREE one-month trial with access to the entire Headspace library! Visit
headspace.com/appleinsider
and use the promo code
APPLEINSIDER
to learn more.
BetterHelp
: You deserve to be happy. Get 10% your first month of online counseling by visiting:
betterhelp.com/appleinsider
Masterclass
: Buy one annual membership and get a second for FREE when you visit:
masterclass.com/appleinsider
Nebia by Moen
: The Nebia by Moen Spa Shower is Nebia's most advanced shower yet. Use code APPLEINSIDER for 15%% off sitewide! Visit
nebia.com/appleinsider
to learn more.
Subscribe to AppleInsider on:
Links from the show
Those interested in sponsoring the show can reach out to us at:
[email protected]