Apple accused of 'censoring' directions to Washington, D.C., ahead of election protests
Reports on Tuesday claimed that
Apple Maps
was "censoring" directions to Washington, D.C., though there's little reason to believe that's the case.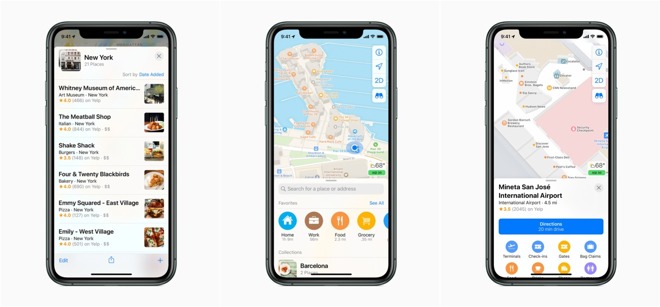 Credit: Apple
According to some users on Twitter and reports from various blogs, iPhone users attempting to get directions to Washington were met with a message saying that directions were "not available at this time because of current road conditions."
As of 5:20 p.m. Eastern Time, those messages are no longer showing on Apple Maps. Getting directions to Washington appears to be working normally again.
It's likely that a technical issue or current road conditions caused the problem. Washington is
bracing
for protests ahead of Congress voting to certify the 2020 election results, and officials have closed many roadways in the area.
The culprit being a technical glitch is also supported by the fact that retrieving directions from "My Location" didn't work, though navigating to Washington from nearby Alexandria did.
There's also a chance that a surge in users trying to get directions to the U.S. capital snarled Apple's system.