Kingston debuts modular digital media dock with SD card, USB options
Kingston on Monday announced a new desktop Workflow Station and accompanying SD card readers aimed at simplifying post-production workflows for content creators.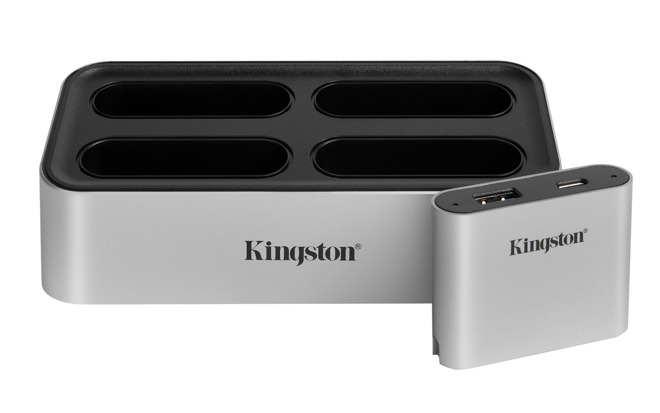 Credit: Kingston
The
Workflow Station
is a modular dock that connects to a Windows or
macOS
device via
USB-C
. On the top of the hub are four docking slots that users can pop individual modules into.
At launch, there will be three different reader modules that users can buy. They include a USB miniHub with a USB-A port and a USB-C port; a SD reader with two SD card slots; and a microSD reader with a pair of microSD card slots.
Essentially, this will allow users to mix and match the available ports on the Workflow Station to match their needs. One might pop in four SD card slot modules for a total of eight SD slots. From there, all eight will be accessible simultaneously with USB 3.2 speeds.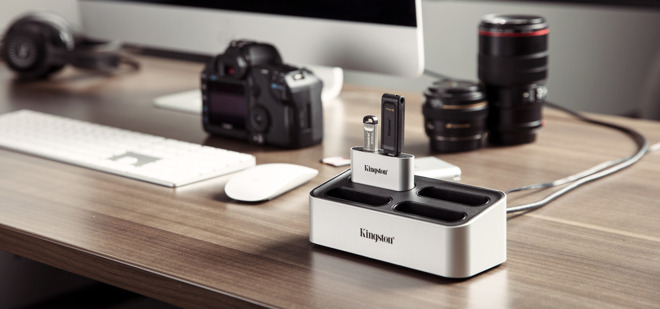 The Workflow Station is aimed at photographers, videographers, and other content creators. Credit: Kingston
Each module can also be used on its own and connected to a PC or Mac via USB-C without the Workstation Flow.
The Kingston Workflow Station starter kit will come with the dock and the USB miniHub module and retails for
$135.20
. The SD and microSD card modules are sold separately for $36.40 each.