Users report ongoing display problems in macOS Big Sur 11.1 and 11.2
A number of users running
macOS Big Sur
11.1 or 11.2 are experiencing external display connection issues, according to reports across social media and support forums.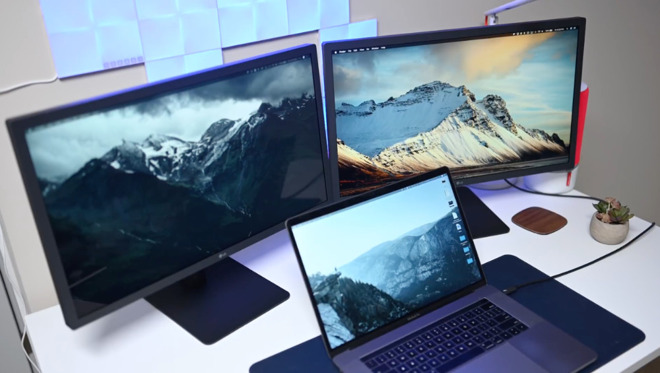 Credit: AppleInsider
The issues appear to have started in macOS Big Sur 11.1, according to reports from
Apple Support Communities
,
Reddit
, and the
MacRumors
forum
. The
recently released
macOS 11.2 update doesn't seem to have fixed all of the problems, and some reports indicate that it actually worsened them.
Although the issues are related to the use of external displays, users are reporting two different bugs. For example, some users are running into issues with USB-C ports failing to recognize external monitors. This specific issue appears to affect both HDMI and DisplayPort display connections, either directly connected to a Mac or routed through a hub.
Other reports indicate resolution problems with external displays. This issue seemingly prevents external displays from functioning at a 4K 60Hz resolution. Instead, displays are locked at 30Hz and may even be recognized only as 1080p HD displays.
The issues appear to be ongoing, and there doesn't appear to be a patch in the first macOS 11.3 beta. No functioning and reliable fix or workaround has been discovered for either problem.