Win the Apple Watch Heart Month fitness challenge with an hour of exercise
Apple Watch
owners are being challenged to get some exercise on Valentine's Day, with an hour of effort rewarding them with the Heart Month Challenge badge for 2021.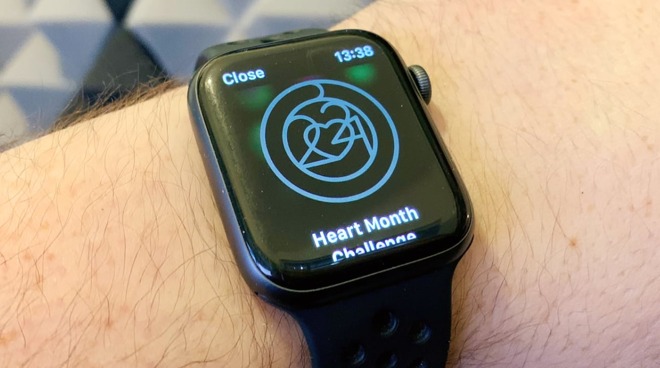 Previously advised in an Apple Watch notification and also appearing in the Fitness app on
iPhone
, the limited edition Heart Month Challenge award basically boils down to how much exercise a user undertakes on Sunday. Apple marks American Heart Month
every February
, with most previous challenges involving Valentine's Day in some form.
For 2021, the award advises "Show your heart some love. Get this award by earning 60 minutes on your Exercise ring this Valentine's Day, 14 February."
Completing the award before midnight gains the 2021 iteration of the Heart Month Challenge award, which features both the green Exercise Ring and a heart symbol. Special stickers are also unlocked in Messages for those accomplishing the challenge.
This is not the only challenge that Apple Watch users can undertake in February. The
Unity Challenge
for Black History Month offers an award for anyone who closes their Move ring seven days in a row.