Patent troll sues Apple over Touch ID, Face ID and Apple Card
An Australian patent holdings company on Tuesday filed suit against Apple, targeting Touch ID and Face ID with intellectual property acquired from defunct biometrics specialist Securicom.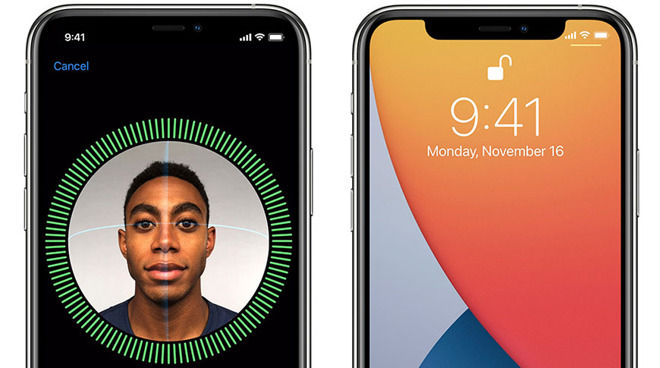 CPC Patent Technologies in a
complaint
lodged with the patent holder-friendly U.S. District Court of the Western District of Texas alleges Apple products protected by branded biometrics --
Touch ID
and
Face ID
-- are in infringement of three patents. The Australian firm purchased the IP from the liquidation of Securicom in 2019.
CPC is a wholly-owned subsidiary of Charter Pacific Corporation, which bills itself as an investment company with a focus on biometrics. The parent company on its website claims that it is the "global biometric patent holders for the enrollment of fingerprint, facial, voice recognition, and iris scanning on a mobile device or smart card."
At issue are U.S. Patent Nos.
9,269,208
,
9,665,705
and
8,620,039
, all credited to Australia-based inventor Christopher Burke. The '208 and 705 patents date back to 2003 and deal with secure access through biometrics, while the '039 patent has a filing priority date of 2005 and covers biometric security of smart cards like credit cards.
According to the filing, Apple's iPhone X, iPad Pro, second-generation iPhone SE and other products infringe on claims associated with the three patents. Specifically, devices protected by Touch ID and Face ID grant users secure access to a controlled system via enrollment and retrieval of biometric data.
Interestingly, the '208 and '705 patents detail methods of remote entry to a computing system, though the filing interprets these claims as viable because Touch ID and Face ID sensors send biometric information to Apple's Secure Enclave for database matching. Whether Burke had local data transfer in mind when conceiving of the inventions is unclear.
The '039 patent, meanwhile, details a card device reader and credential storage system with biometric safeguards. Apple Wallet's handling of
Apple Card
is cited as the infringing instrumentality in CPC's suit.
CPC provided Apple notice of infringement in March of 2020, with Apple's counsel indicating awareness of the '208 patent that May. The tech giant declined to license the patents.
Plaintiffs seek damages, an injunction and court fees.