Apple's iPhone 12 Pro range to grow smartphone sales 50% worldwide
Demand for the
iPhone 12 Pro
and iPhone 12 Pro Max is predicted to mean overall global sales of smartphones will be 50% greater in the first quarter of 2021, compared to the same time in 2020.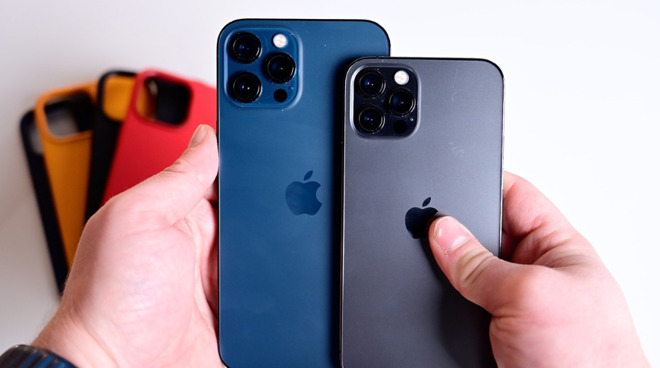 Apple's iPhone 12 Pro Max and iPhone 12 Pro
According to research by
Digitimes
, Apple is
expected to ship
in excess of 60 million iPhones in the first quarter of 2021. This would make Apple the top smartphone seller over the this quarter and the last of 2020.
Total shipments for the two quarters, are expected to be over 150 million iPhones. That's up 38% year on year, for Apple.
Digitimes
estimates that this success for Apple means that overall the global smartphone market will reach 340 million units in the first quarter of 2021. That's a a 50% year on year increase for the whole market.
The same research estimates that across the whole of 2021, over 600 million 5G smartphones will be shipped. For comparison, 2020 saw 280 million 5G smartphones sold.
Apple launched its 5G
iPhone 12
range in late 2020, so part of the 2021 increase is down to the availability of these smartphones. According to the
Digitimes
research, the rise is also attributable to Chinese manufacturers increasing production to capture market share previously owned by Huawei.
Separately, analysts have claimed that Apple's iPhone 12 is the
highest-selling model
in the 5G range in the US. And internationally, that Apple has doubled its
iPhone sales in India
.