Insta360 launches GO 2 magnetic action cam
The new Insta360 Go 2 ups the ante for thumb-sized action cams, solving many of the issues that plagued the original model.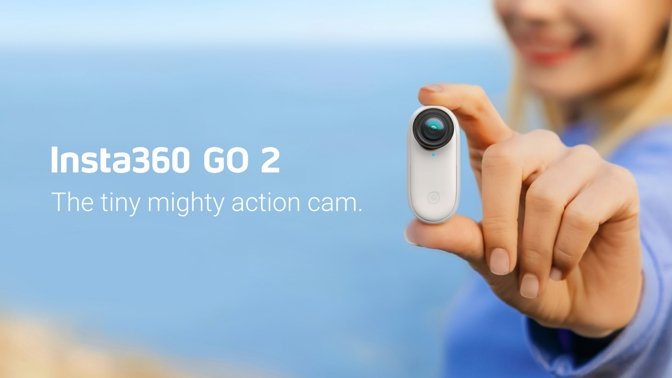 Insta360 Go 2
The Go 2 looks like an oversized piece of candy -- roughly the size of a thumb and weighing less than an ounce. Its camera is protected by a new replaceable lens cover that can simply be unscrewed if damaged. It has a larger sensor for improved video quality, topping out at 1440p and 50 frames per second with a 120-degree field of view.
Insta360 is using a matte housing that is less slippery than the original, while the chassis comes with IPX8 water resistance meaning it can shoot in up to 13 feet of water.
One of the biggest changes is the redesigned case. Slightly larger than an
AirPods Pro
case, the Go 2's carrier can act as a remote shutter to snap selfies or attach to the camera while filming. It has two hidden legs that morph into a tripod and a small screen to view battery, storage space, and settings information.
Insta360 Go 2.
On its own, the camera can shoot for a solid 30 minutes, but can go for 150 minutes when connected to the case.
Included in the box are three mounting options -- a pivot stand, a magnetic necklace pendant, and a clip that can fit on the brim of your hat.
The camera can be controlled from the Insta360 app which also can intelligently edit your videos and help share them on social media or with friends.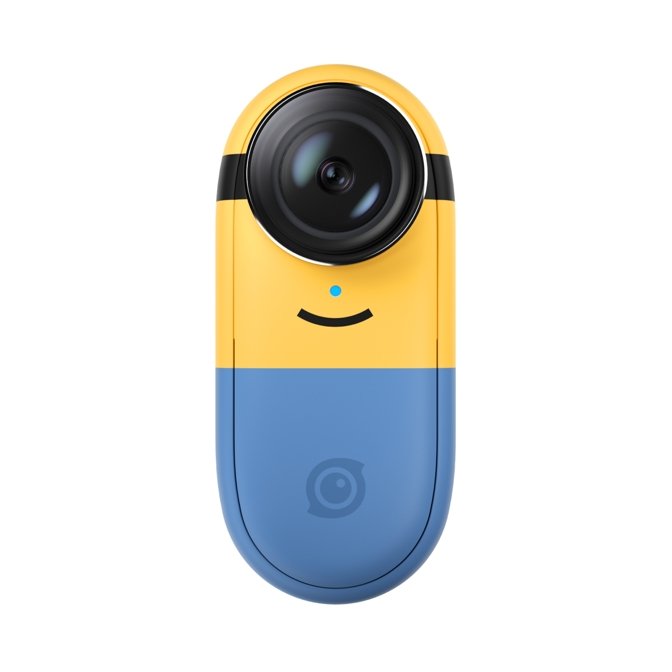 Insta360 Go 2 Minions edition
The Insta360 Go 2 is
available now for $299
and a special-edition Minions version will launch later this summer.