Renesas chip foundry fire could harm Apple's supply chain
A fire at chipmaker Renesas could have a considerable impact on semiconductor supplies around the world, with it potentially causing some supply chain issues for Apple alongside major car producers.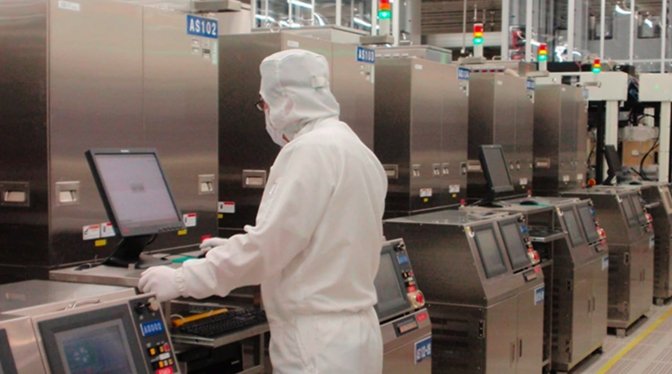 The 300nm production line at Renesas' Naka facility
A chip facility in Naka city near Tokyo, Japan caught fire on Friday. The fire, within one of the clean rooms at the plant, halted production of 300mm wafers, as well as damaging 2 percent of the equipment at the facility.
Renesas chief executive Hidetoshi Shibata told a news conference on Sunday "We are concerned that there will be a massive impact on chip supplies,"
reports the
Financial Times
. "We will pursue every means possible to minimize the impact."
Japanese producers such as Renesas have worked to diversify their supply chains following the 2011
earthquake and tsunami
, enabling the production of roughly two-thirds of affected chip lines to be moved to other facilities. However, the ongoing global issues relating to semiconductor production will make it hard to secure any spare capacity from foundries like TSMC.
Apple's products are unlikely to be directly affected by the fire, as the facility is thought to service automotive clients primarily. Renesas is listed as one of Apple's suppliers on the main supplier list, with the facility identified as one of its manufacturing locations working on components for Apple's products.
The increase in strain on other facilities and chip producers may be a bigger factor for Apple in general, given any components sourced from the plant will have to be made elsewhere in the immediate future.
The fire is likely to cost Renesas a hefty amount of revenue. Shibata estimates that a month of downtime to fix the facility will cost the company in the region of 17 billion yen ($156 million) in revenue.
Renesas is also in the
process of acquiring
Dialog Semiconductor, a UK-based chip producer and major Apple supplier, in a deal valued at 4.9 billion euros ($5.9 billion). It is anticipated that the fire won't cause issues with the acquisition, which is expected to complete by the end of 2021.