LG considers exiting smartphone business after $4.4B loss in 2020
South Korean electronics giant and
iPhone
supply chain member LG is thinking about shutting down its mobile business entirely, after hints it wanted to sell the arm in January failed to result in any serious interest.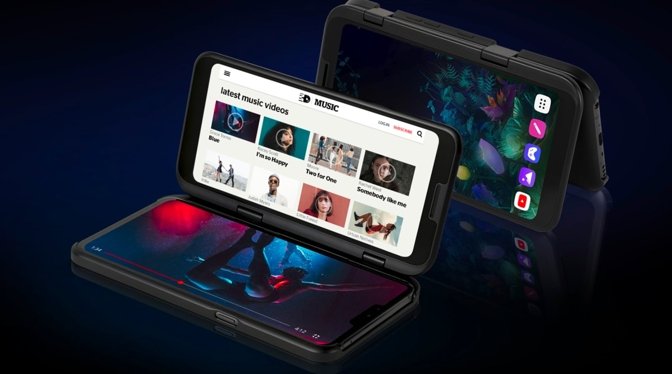 The LG V50, a dual-screen 5G smartphone
Years ago, LG was a popular smartphone producer, and was the third-largest in the world at one point. However, with the mobile arm failing to be profitable to the company for a number of years, it is keen to move on.
A January announcement had LG declare it was open to "all possibilities" for the mobile arm's future, including scaling it back or selling it on. It is a decision the company must take, as it has been unprofitable since 2015, and endured operating losses of nearly 5 trillion won ($4.4 billion) in 2020,
according to
the
Korea Herald
.
However, despite opening up the floor to potential acquisitions for the business, there has been little progress on that front.
"LG reportedly had talks with others over the sale of the unit but apparently there was not much progress in their negotiations," an anonymous mobile industry official explained. "It seems that selling an entire mobile business appears to be difficult at this moment, as is the partial sale of the unit."
It is claimed LG had been in talks with Vietnam's Vingroup, as well as Volkswagen, for a potential sale, but neither attempt resulted in much progress.
After two months of restructuring, analysts believe LG is probably going to close the mobile arm completely. Jobs will be safeguarded from such an action as LG previously said those working in the arm will remain employed.
It is likely that those employees will be moved over to other business areas, such as its vehicle component solutions division.
It remains to be seen whether the actions will affect
LG's relationship
with Apple, as it is currently a
major supplier
for Apple's
iPhone
and
iPad
. It is a supplier of
camera modules
for iPhones, and was reported to be working on a
folded camera structure
for a 2022 iPhone.
LG Display has also reportedly been tapped to provide mini LED displays for a rumored
iPad Pro
refresh, as well as a possible
flexible screen
for the "
iPhone Fold
."