ProtonVPN devs allege Apple is blocking app updates amid Myanmar unrest
ProtonVPN says that Apple is blocking updates to its iOS app because of its
App Store
description, just days after the UN said that people in Myanmar should use Proton apps during a military coup.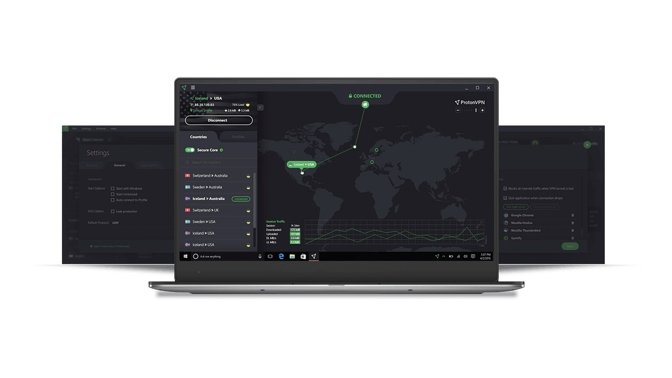 Credit: ProtonMail
The virtual private network provider said in a
blog post
Tuesday that Apple took issue with a phrase in its
iOS
app description amid calls from the United Nations for people in Myanmar to use Proton-based apps during an military coup and internet shutdown.
Specifically, Apple says that the following app description excerpt violates its App Store guidelines: "Whether it is challenging governments, educating the public, or training journalists, we have a long history of helping bring online freedom to more people around the world."
In an email to ProtonVPN, Apple says that the excerpt violates guideline 5.4 and the developer needs to resolve the issue by ensuring the "app is not presented in such a way that it encourages users to bypass geo-restrictions or content limitations."
Guideline 5.4 of Apple's developer rules lays out regulations for VPN apps. It prohibits apps that "violate local laws."
Earlier in March, the United Nations advised people in Myanmar to use secure messaging apps like ProtonMail and Signal to document and share information about "crimes against humanity" in the country. Proton says that, in addition to ProtonMail, the people of Myanmar are also using ProtonVPN to bypass internet crackdowns.
"The people of Myanmar have also turned to ProtonVPN to get around these internet blocks, seek accurate news to stay safe, and report on the killings," ProtonVPN wrote. "In the days immediately after the coup, the sign-ups for ProtonVPN in Myanmar spiked to 250 times the previous average daily rate."
It isn't clear when Proton added the reference to "challenging governments," but the app has been available and regularly updated on the App Store for some time before the guideline violation complaint.
This isn't the first time that Apple has cracked down on VPN apps. In 2017, the company
pulled VPN apps
from the Chinese App Store amid pressure from the government. Although that move
proved controversial
, Apple executives said that the company was acting in accordance with
local laws
.
ProtonMail, which makes the ProtonVPN apps, has been a
critic of
Apple's App Store policies in the past. The app creators are also part of the Coalition for App Fairness, which
rallies developers
against certain App Store policies.