Morgan Stanley cuts AAPL price target to $156 over stagnant peer stock prices
Morgan Stanley has raised its 2021 and 2022 Apple Services revenue forecast, but has revised its AAPL price target down to $156 to reflect warier investor outlooks surrounding the company's peers.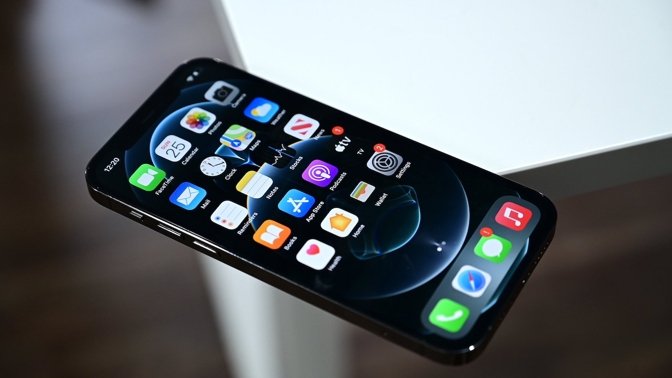 Credit: Andrew O'Hara, AppleInsider
In a note to investors seen by
AppleInsider
, lead analyst
Katy Huberty
has raised her already above-consensus Services revenue estimates by 3% for 2021 and by 5% for 2022. She adds that she's "increasingly convinced" that Wall Street Services forecasts for those two years are too low.
The analyst now predicts that Apple Services revenue growth will accelerate by 6 points to +22% in 2021, up from +19% year-over-year and nearly four points ahead of consensus estimates.
"Keeping the rest of our Product-related estimates unchanged, our strong Services forecast pushes our FY21 and FY22 total revenue estimates 1% higher, and our FY21 and FY22 [earnings-per-share] 1% and 3% higher, respectively," Huberty writes.
Morgan Stanley's revised Services outlook is based on a couple of factors, including traffic acquisition costs and default browser fees paid by Google to Apple. Based on a new regression equation, she forecasts Licensing & Other revenue of $13.4 billion, 16% higher than prior predictions. In 2022, she says that number could reach $15.6 billion.
"Importantly, Licensing & Other is the segment where we believe consensus is most under-estimating Services revenue growth," she writes.
On the
App Store
, Huberty notes that net revenue grew 28% year-over-year in the March 2021 quarter, right in-line with her previous forecasts. The period also marked the fourth consecutive quarter that Apple posted around 30% year-over-year growth for the App Store.
However, Huberty says that it's clear that pandemic-driven App Store growth is slowing down. She expects growth to decelerate to about 20% growth in the June quarter and 22% in the September quarter, resulting in total App Store net revenue growth of about 25% year-over-year in 2021.
The share prices of other companies in the services business haven't changed despite higher earnings, resulting in reduced multiples. This effect, called "multiple compression" is what Huberty's concern is about.
Specifically, the peers' stock performance over the previous two months, primarily at Apple's higher growth Services-related peers, offsets Huberty's higher revenue and earnings estimates. The multiple compression has driven Morgan Stanley's 12-month AAPL price target to $156, down from
$164 previously
.
Although AAPL shares have underperformed the S&P by 20 points since Q1 2021 earnings, Huberty believes positive earnings revisions into what she believes will be a strong Q2 earnings report will drive a return to outperformance.
The analyst maintains her Overweight rating for Apple. The lower $156 price target is sum-of-the-parts driven and based on a 5.7x enterprise value-to-sales (EV/Sales) multiple on Apple's product business and a 11.9x EV/Sales multiple on Apple's Services business. That results in an implied 7x target 2022 EV/Sales multiple and a 33x target price-to-earnings multiple.
Shares of AAPL were trading for $126.68 as of Tuesday morning, up 0.64% in intra-day trading.