Smartmi P1 becomes newest air purifier with HomeKit support [U: Now available]
On Thursday, Smartmi launched its latest air purifier, the Smartmi P1, which includes support for Apple's
HomeKit
smart home platform. Update: After being announced last week, the P1 is now available to order with a limited-time launch promo.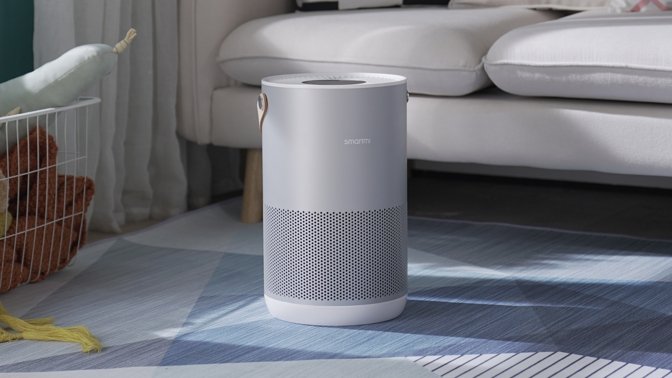 Smartmi P1 with HomeKit support
The new Smartmi P1 expands the company's line of air purifiers from the company -- but with a smaller form factor. The Smartmi P1 still boasts the ability to cleanse a 200 square foot room in only ten minutes while trapping particles as small as 80 nanometers, which equates to 99.97 percent of matter going through the filter. Most other HEPA filters are only capable of trapping particles of 300 nanometers or larger, says Smartmi.
Inside the P1, aside from the enhanced HEPA filter, are dual laser particle sensors that can detect pollen as well as PM2.5 which is beneficial to allergy sufferers. Pollen is smaller than typical PM2.5
It runs off a brushless DC motor that can run as quiet as 19dB. The small form factor and handle allow you to easily move it from room to room. Its minimalist aesthetic and silver or grey color choice help it blend into most homes with ease.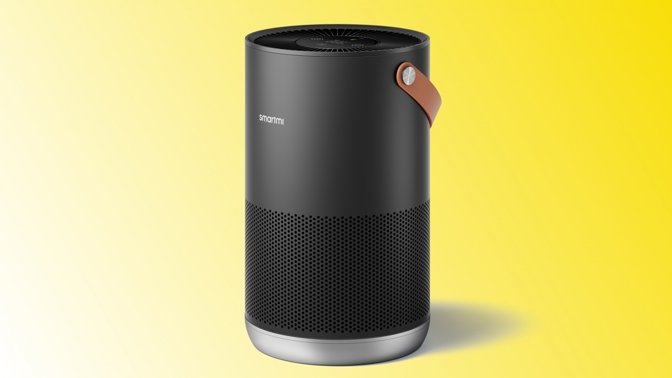 Smartmi P1 with HomeKit support in Grey
Filter replacements start at $39.99 and can provide up to a year's worth of clean air.
With HomeKit support, users can see air quality as well as change the fan speed all from the Home app or control it via Siri. Automations and scenes can also be triggered based on air quality thresholds.
Smartmi is the third air purifier to come to market with support for Apple's HomeKit. VOCOlinc launched the HomeKit-only
PureFlow VAP1
in 2020 and Molekule also brought HomeKit to its
Air Mini+ purifier recently
.
The Smartmi P1 HomeKit-enabled air purifier
is available through Amazon for $179.99
retail. For launch, Smartmi is offering $40 off if you use promo code
CLEANAIR40
until May 2.
Updated 4/22 with availability and pricing information