New 2nd-gen Siri Remote backward compatible with older Apple TVs, available for $59
Though it was announced alongside a new
Apple TV 4K
on Tuesday, the second-generation Siri Remote is compatible with previous models of Apple's set-top box, and can be purchased from Apple for $59.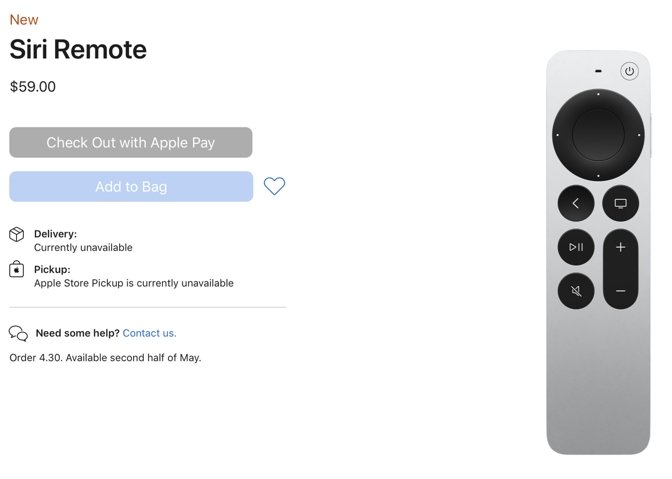 Available to purchase from
Apple's online store
, the listing for the new
Siri Remote
notes that it "brings precise control to your Apple TV 4K and Apple TV HD," revealing that it will work with older models.
The revamped remote addresses the criticisms of the previous-generation version by adding an all-new touch-enabled clickpad. It also has a circular gesture outer ring that is reminiscent of the clickwheel on the iPod classic.
Apple has also moved the
Siri
button to the right side of the remote, bringing it in line with the iPhone side/lock button, which is used to invoke Siri on the handset.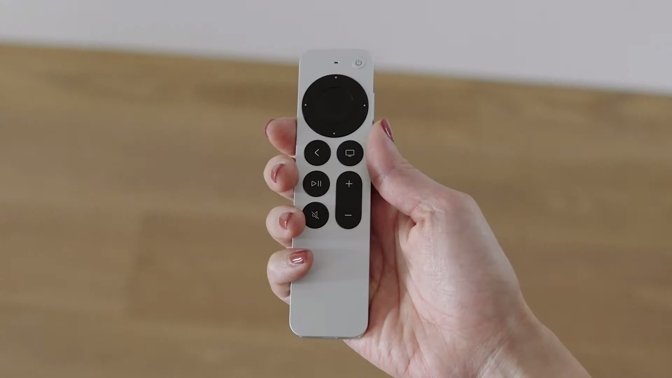 Like the previous Siri Remote, the second-generation model is charged via Lightning. Accordingly, the $59 accessory ships with a Lightning to USB cable.
It also includes an IR transmitter, allowing it to act as a universal remote controlling other devices in a user's entertainment center, such as an HDTV or surround sound receiver. It connects to the
Apple TV
over Bluetooth, however, eliminating the need for line-of-sight.
The all-new Siri Remote was unveiled alongside the
new Apple TV 4K
at Tuesday's "Spring Loaded" event. The latest Apple TV 4K ships with the redesigned remote in the box, but users of previous-generation devices will be able to purchase the Siri Remote separately, without the need for a new set-top box.
Beyond the redesigned remote, the sixth-generation Apple TV sports the A12 Bionic CPU, and a new automatic color balancing capability accomplished with an iPhone. The new Apple TV starts at $179 for 32 gigabytes of storage, or $199 for 64 gigabytes.
The new Apple TV -- along with the new second-generation Siri Remote -- will be available to preorder starting April 30. Both are expected to ship in the second half of May.