AT&T shows new applications of 5G, from gaming to 'Space Jam'
Following a panel with company executives and Ashton Kutcher, the telecom giant unveiled a series of partnerships featuring the likes of Harry Potter and the Looney Tunes characters.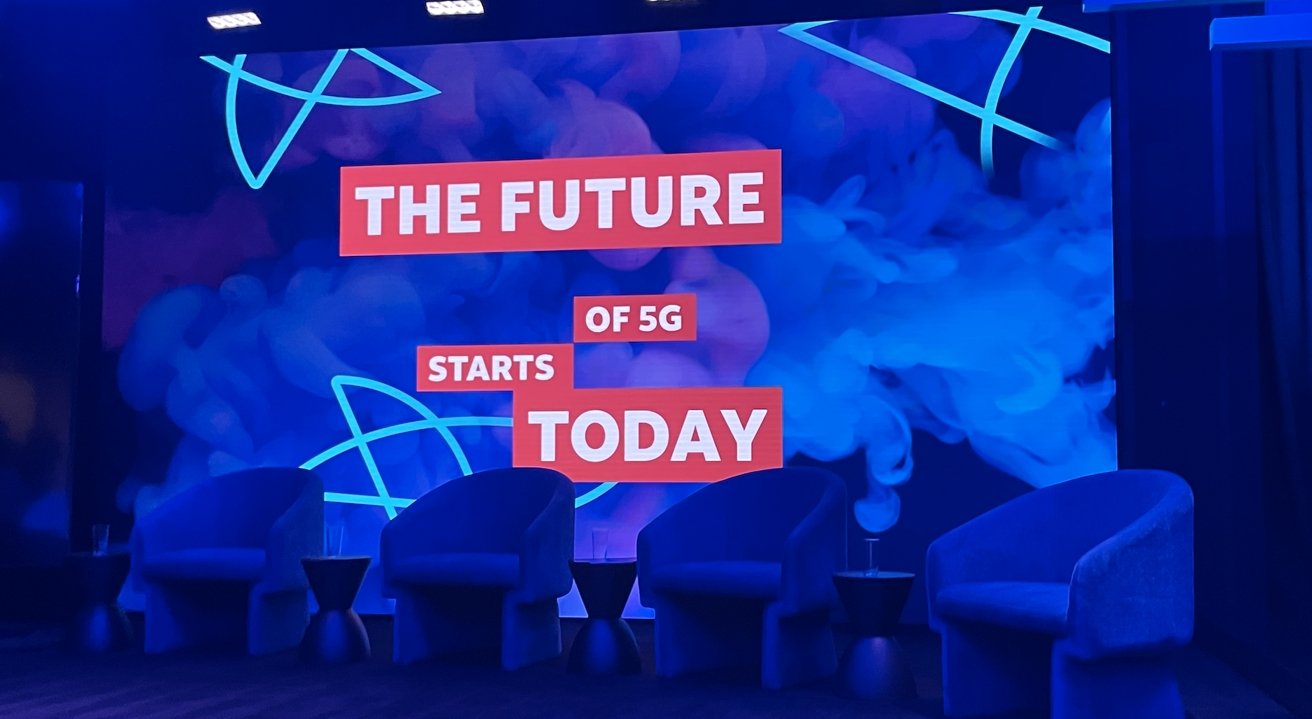 AT&T's The Future of Today event on July 14, 2021, in New York
About a year after it first announced that it had deployed its 5G network to "nationwide coverage" in the U.S., AT&T on Wednesday held an event at the WarnerMedia Innovation Lab to conduct an industry panel and announce and demo a series of new partnerships meant to showcase the maturation of its 5G network. The event, one of the first in-person press events held by the tech industry in the pandemic era, was titled "The Future of 5G Starts Today."
The announced partnerships were across the entertainment, sports, travel, and gaming industries, roping in big names from Harry Potter to Bugs Bunny to the NBA and WNBA.
AT&T did not specifically discuss Apple during the event, nor was Apple among the partnerships announced.
"Since the launch of the 5G-enabled iPhone, more customers have seen the early benefits of AT&T's 5G network," Thaddeus Arroyo, the CEO of AT&T Consumer, told
AppleInsider
in an emailed statement following the event, after he was asked what iPhone users can expect from the current phase of AT&T's 5G. "Now that both devices and 5G networks are here, more innovation is taking place and more people can experience the proliferation of 5G use cases across industries such as travel, gaming, media, education, and many more."
At the event, Arroyo stated that 5G devices "are proliferating at a rate that is pacing ahead of the 4G era."
In an announcement before the event, AT&T said that AT&T Nationwide 5G "now covers more than 250 million people across the country," which the company touted as having met its goal six months early.
AT&T is also, per the announcement, "deploying our super-fast AT&T 5G+ in more stadiums, airports and cities across the country," stating that the mmWave edition will be available in 40 cities and 40 venues by the end of the year.
The company also said
that it would no longer throttle speeds for customers on AT&T Unlimited Elite.
The Partnerships
The event featured demos of several applications of 5G technology for high-profile ends: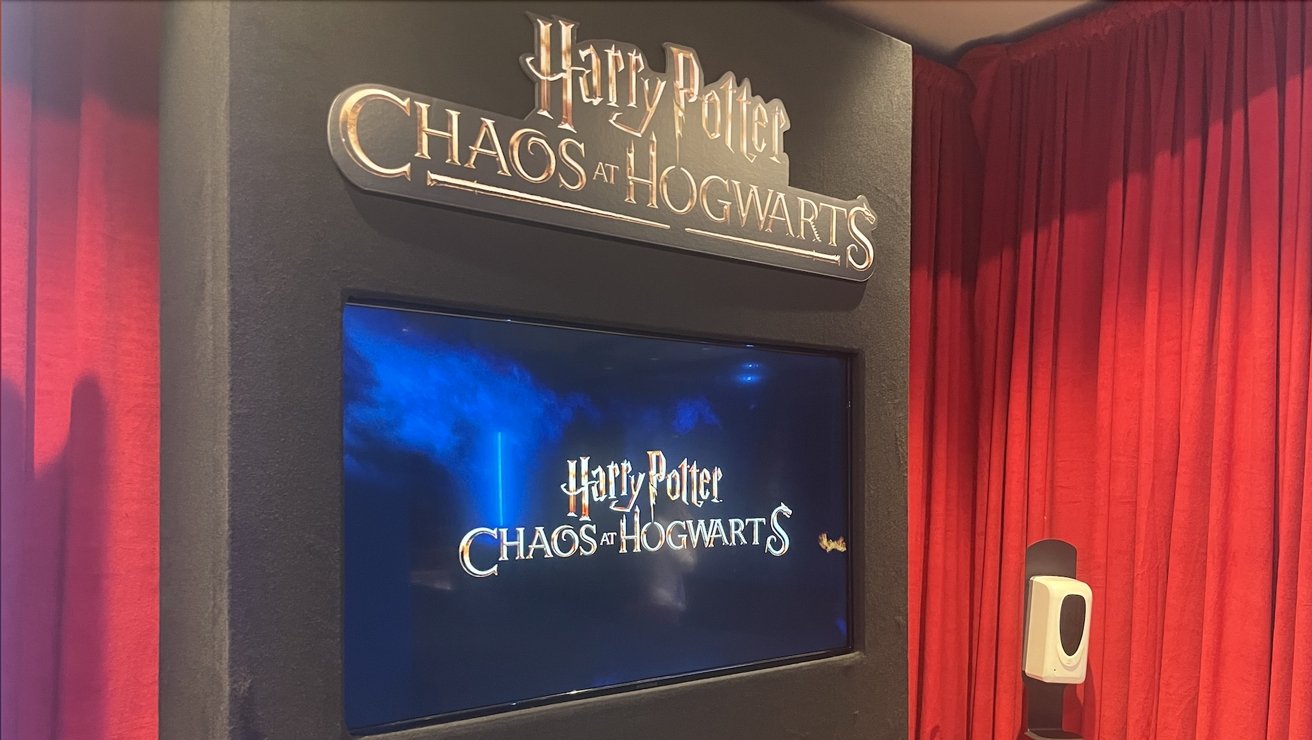 Harry Potter's Chaos at Hogwarts
AT&T announced a proof-of-concept for a Harry Potter VR experience, which is called "Chaos at Hogwarts." The result of a partnership of Warner Bros., Ericsson, Qualcomm, Dreamscape, and Wevr. The company said that LTE would not support the bandwidth for such an endeavor.
The VR experience, created near the Warner Bros. studio lot, is now available at the Harry Potter Store in New York.
"We're working with [Warner Media's Tony Goncalves] and his team on bringing the Harry Potter franchise to life in some of our flagship stores across AT&T and also to your device," AT&T executive Arroyo said at the event.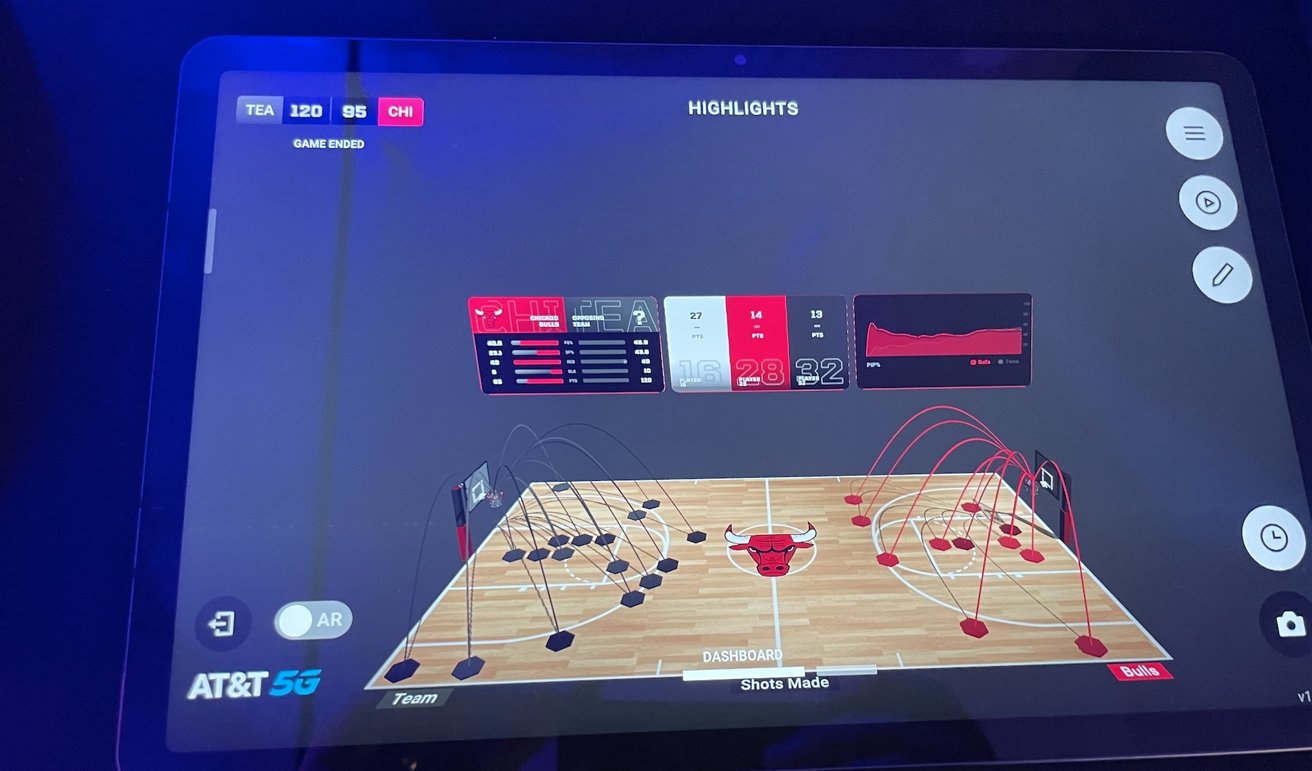 The AT&T StatsZone app
AT&T also announced that it has become the Official 5G Innovation Partner of the NBA and WNBA, expanding a partnership that has been in place for two years.
At the event, AT&T demonstrated AT&T StatsZone, what it called "a new AR sports experience," which is currently available for the Chicago Bulls NBA team as well as the WNBA. Using AR technology developed in part by AT&T, basketball fans can use their iPhone to view real-time and archival game stats in augmented reality.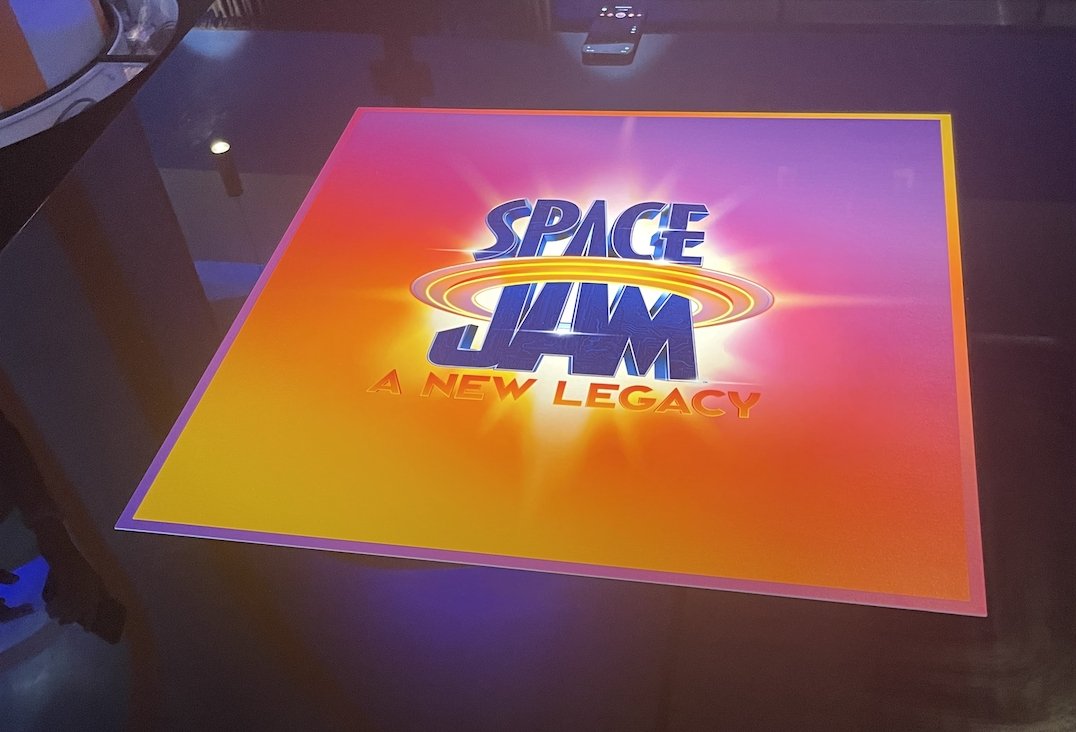 The Space Jam/Microsoft collaboration
Ahead of the July 16 release of the WarnerMedia movie
Space Jam: A New Legacy
, AT&T announced a partnership with movie theater chain Cinemark, allowing movie theater customers to use AR photo technology to "pose" with Bugs Bunny and their other favorite Looney Tunes characters.
Such kiosks will be available at three Cinemark theaters in Texas, as well as AT&T stores in Chicago, Dallas, and San Francisco. The posing is done by using an iPhone or other mobile device to scan a QR code.
That's not the only partnership related to
Space Jam.
AT&T announced a deal with Microsoft to bring the Tune Squad AR experience to those three flagship stores. They have also teamed on a web AR experience.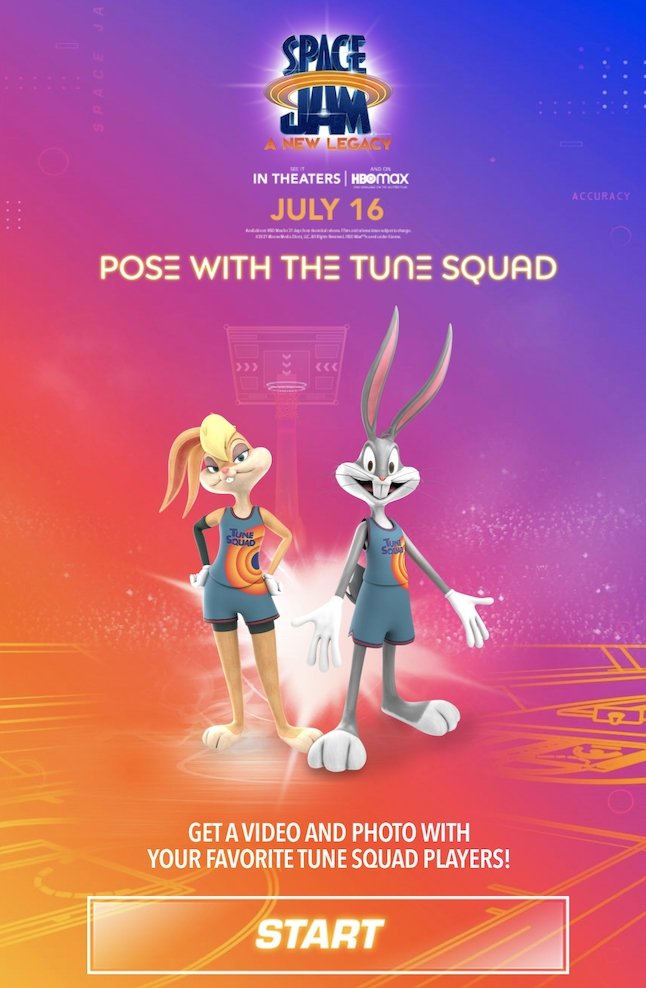 The Space Jam Tunesquad app
And AT&T announced that it has teamed with Facebook on 5G-enabled "collaborative video calling and augmented reality experiences across Facebook's apps, including Instagram and Messenger." It can be
viewed on mobile devices, iPhone included
.
"I have a 14-and-a-half-year-old kid who is just enamored by LeBron James," WarnerMedia's Goncalves said at the event. "And to be able, for him, to get closer to LeBron, or to get closer to Hogwarts, and then to be immersed inside of a scene or a scenario with them, is game-changing for storytelling."
On the gaming side, AT&T announced a partnership with Google, to give AT&T's wireless and fiber customers a 6-month subscription to Stadia Pro.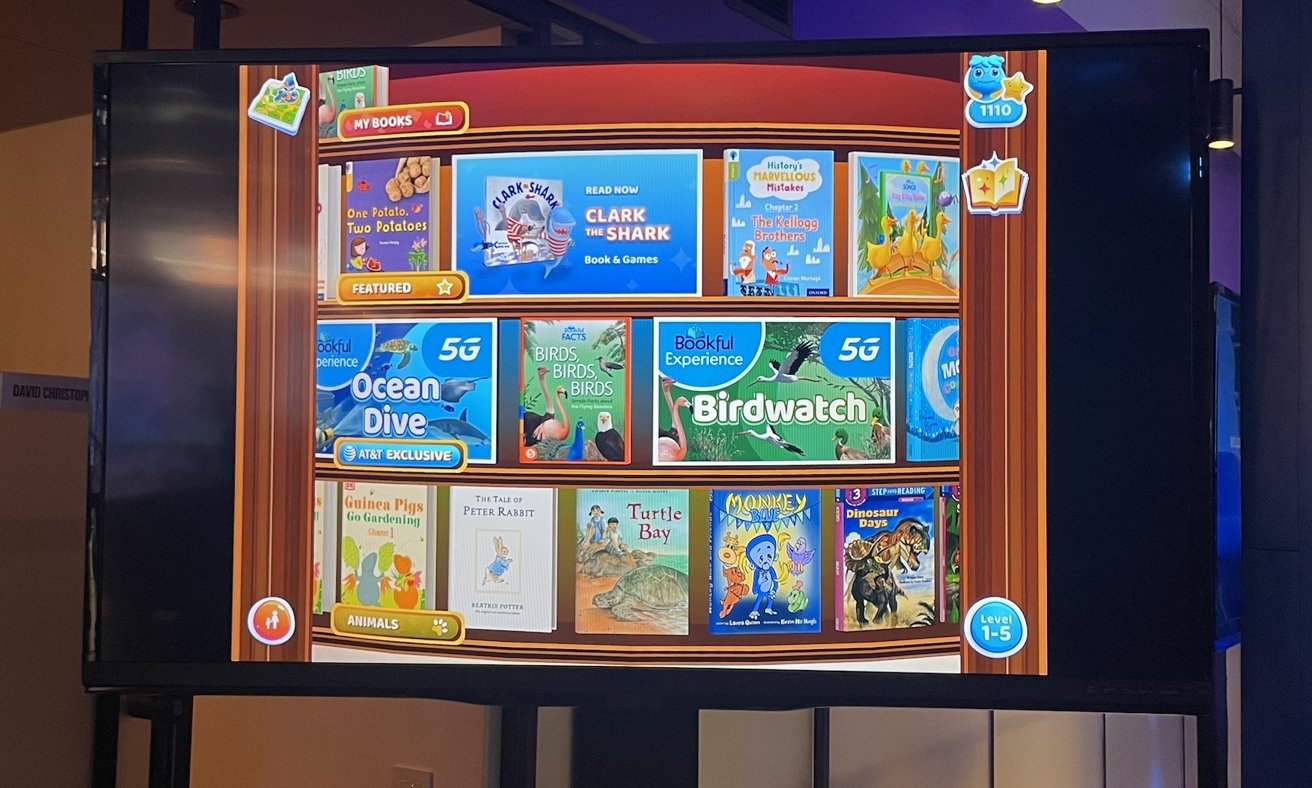 Bookfell and AT&T's VR program
AT&T also teamed up with Bookful, which is described as a 3D and augmented reality reading app, to provide augmented reality experiences related to children's books. Such publishers as Oxford University Press, Harper Collins, DK, and Hachette are on board, featuring such iconic children's literature characters as Thomas the Tank Engine and Peppa Pig.
The carrier also made an announcement aimed at making connectivity easier for travelers. AT&T and Boingo Wireless are teaming up to make AT&T 5G+ available at 12 airports around the country, including John F. Kennedy International Airport, LaGuardia Airport, Chicago O'Hare International Airport, and Midway International Airport.
The Panel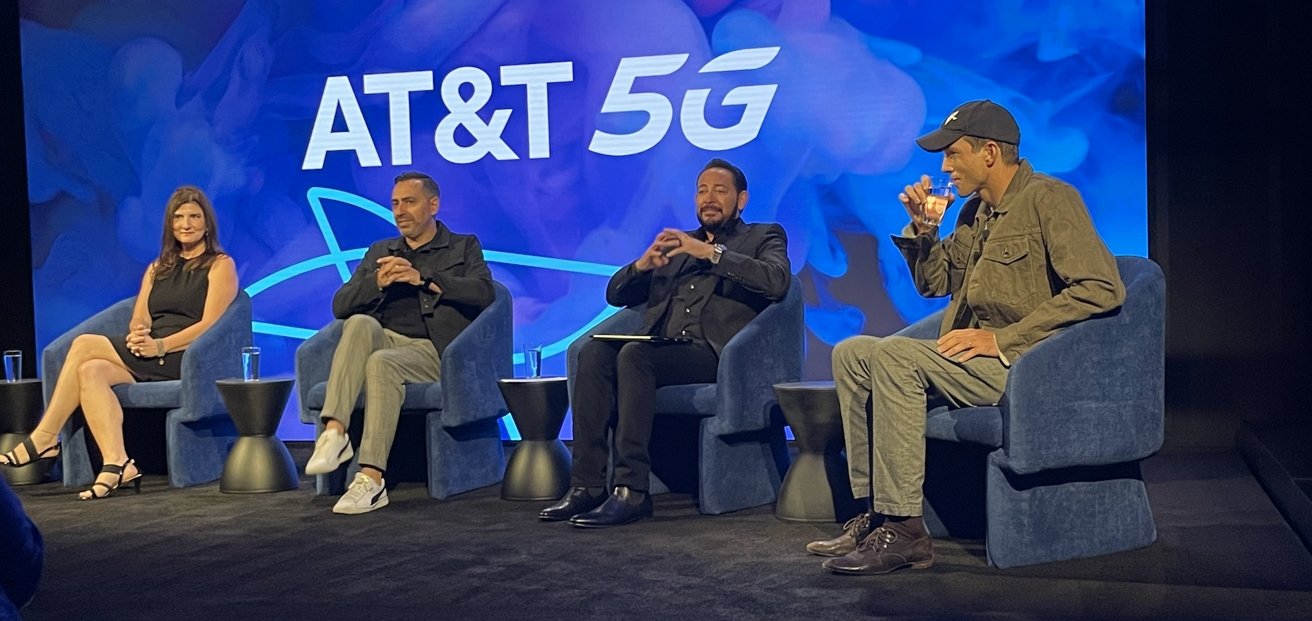 AT&T's panel: Dana Porter Rubenstein, Tony Goncalves, Thaddeus Arroyo and Ashton Kutcher
Prior to the announcements, AT&T held a panel featuring some of their own executives, as well as some with their partner companies, looking at 5G, how far the tech has come, and more.
The panel consisted of Thaddeus Arroyo, the CEO of AT&T Consumer; Tony Goncalves, the Chief Revenue Officer of WarnerMedia; Dana Porter Rubenstein, CMO & Founder of Bookfull; and actor-turned-entrepreneur Ashton Kutcher. Su-Veer Kothari, Google's VP of Devices & Services, joined the panel virtually.
"We really wanted to use this panel, and this discussion, and explore a little bit of the art of the possible, and how we would see this ecosystem as we tap into the new capabilities around the next generation of mobility," Arroyo said at the top of the panel.
"The other thing that we know [is] that consumer habits are shifting," Arroyo added. "I think we've seen one of the most massive shifts and accelerations of things that were already underway, that's taken place, over the course of the recent health crisis. And that becomes lasting, and that becomes something that's an accelerator for what's gonna happen here at the end of the day, it's about what we do with this technology."
Rubinstein, of Bookful, noted that "all phones and all tablets coming out today are AI-enabled," the sort of tech that 5G will make easier to create and use.
Kutcher remembered his early days working with tech when he was running a production company, and noticed that working on a connected laptop, "buffering speeds were getting faster and faster."
"I actually got the video, and didn't have to wait halfway through it for five minutes for the video to finish loading to watch it," Kutcher said on the panel. "So I thought, all of this content is going to go digitally. And that's what led me to start investing in technology."
Kutcher also specifically discussed what we can expect from 5G technology in the future.
"The impact of 5G on society is going to be massive," he said. "It's just that it will take people a little time for people to start seeing the results. But as we do, we're gonna realize that it was a game-changer."
"I think the important one is that 80 percent of what you discussed is things that are real today," Arroyo said. "5G really just makes what you're doing today better there's realness now, but we're at the very early phase of this. I think as we look to the future, this will have societal impacts, it will the productivity impacts, and frankly, I think that it will have massive changes to how we all engage with the world around us."