Apple hit with patent infringement lawsuit for selling a smart water bottle
An Ohio-based company is suing Apple for selling smart water bottles that connect to smartwatches like an
Apple Watch
, allegedly infringing on two patents covering similar technology.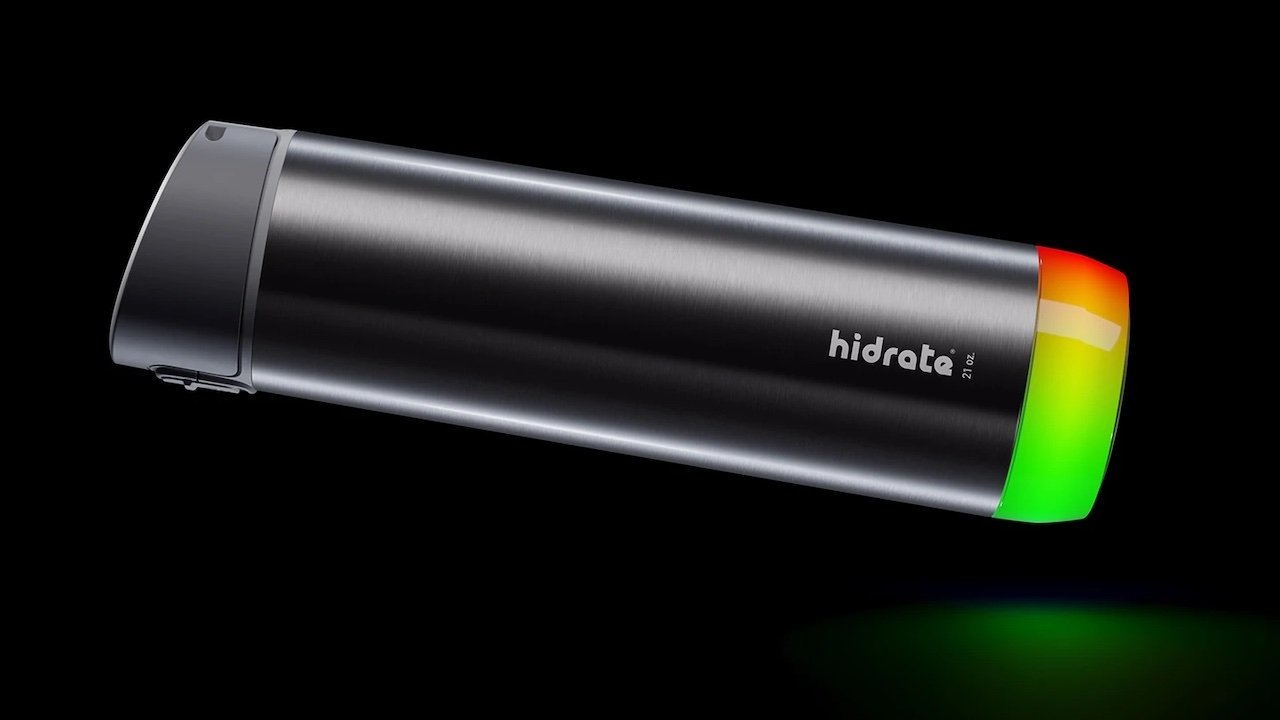 Credit: Hidrate
The plaintiff in the case is non-practicing entity Xennial IP LLC, which owns U.S. Patent No. 7,792,409 and U.S. Patent No 10,664,571. Both properties cover a "communicative sports water bottle" that can connect to a smart device and track health metrics like water intake.
Apple does not make a smart water bottle with connectivity features. However, on its online store, it does offer HidrateSpark devices that can connect to an Apple Watch, monitor liquid intake and set daily goals.
The
complaint
, lodged in the U.S. District Court for the Northern District of Ohio on Wednesday, claims that Apple is directly infringing on the '409 patent by "making, using, at least through internal testing or otherwise, offering to sell, selling an/or importing" HidrateSpark water bottles.
According to the complaint, the HidrateSpark system infringes on Xennial's IP because they include a "bottle body having a base and an upwardly extending sidewall therein defining a fluid chamber," as well as smart systems like a sensor and Bluetooth connectivity.
The lawsuit, which demands a jury trial, seeks a permanent enjoinment on further infringement, an award of damages, and attorneys' fees, among other prayers for relief.
Read on AppleInsider