Three new colors of Apple's AirTag accessories spotted on Amazon
Delving through Amazon's listings, shoppers can find Capri Blue, Pink Citrus, and Meyer Lemon
AirTag
Apple accessories listed, but not quite yet available to ship.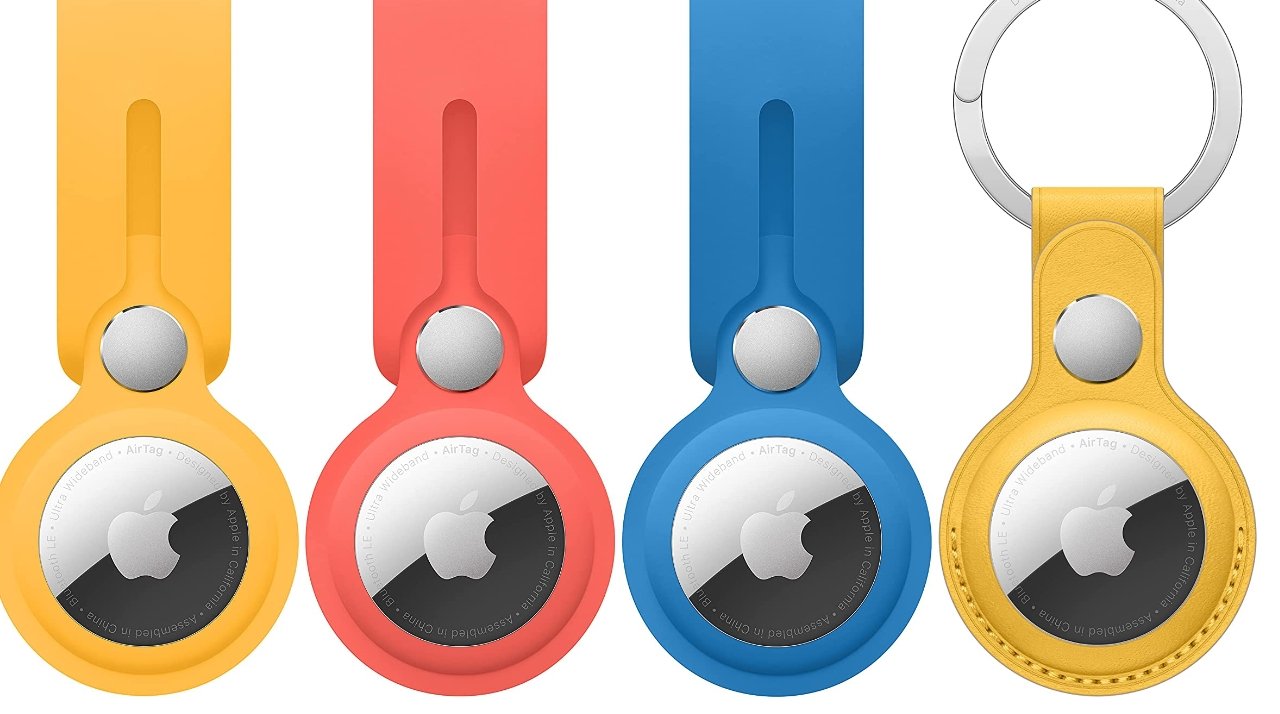 The listings, spotted by Twitter user
Epictechh
, look like they will ship to consumers at the end of August. It isn't clear why they're listed now, and it appears that Amazon took the individual items live early.
All told, there are four items -- three AirTag Loops and one Key Ring. All are listed as being sold by Amazon as opposed to a third-party seller.
Presently listed as purchasable are:
The AirTag Loop retails for $29. The Key Ring sells for $35.
After years of leaks and rumors, Apple finally announced Apple's AirTag tracker system on April 20, 2021. Integrating with Apple's "Find My" app, AirTags are priced at $29 each or $99 for a four-pack. Accessories, like today's new colors, are often more expensive than the AirTag itself.
Read on AppleInsider