Wristcam review: The most feature-complete Apple Watch accessory to date
Designed to be a wearable camera with full integration with the Apple Watch, Wristcam is an impressive achievement that pushes the watchOS platform to its absolute limits. It's a unique product that will ultimately only appeal to a niche market because of its price tag.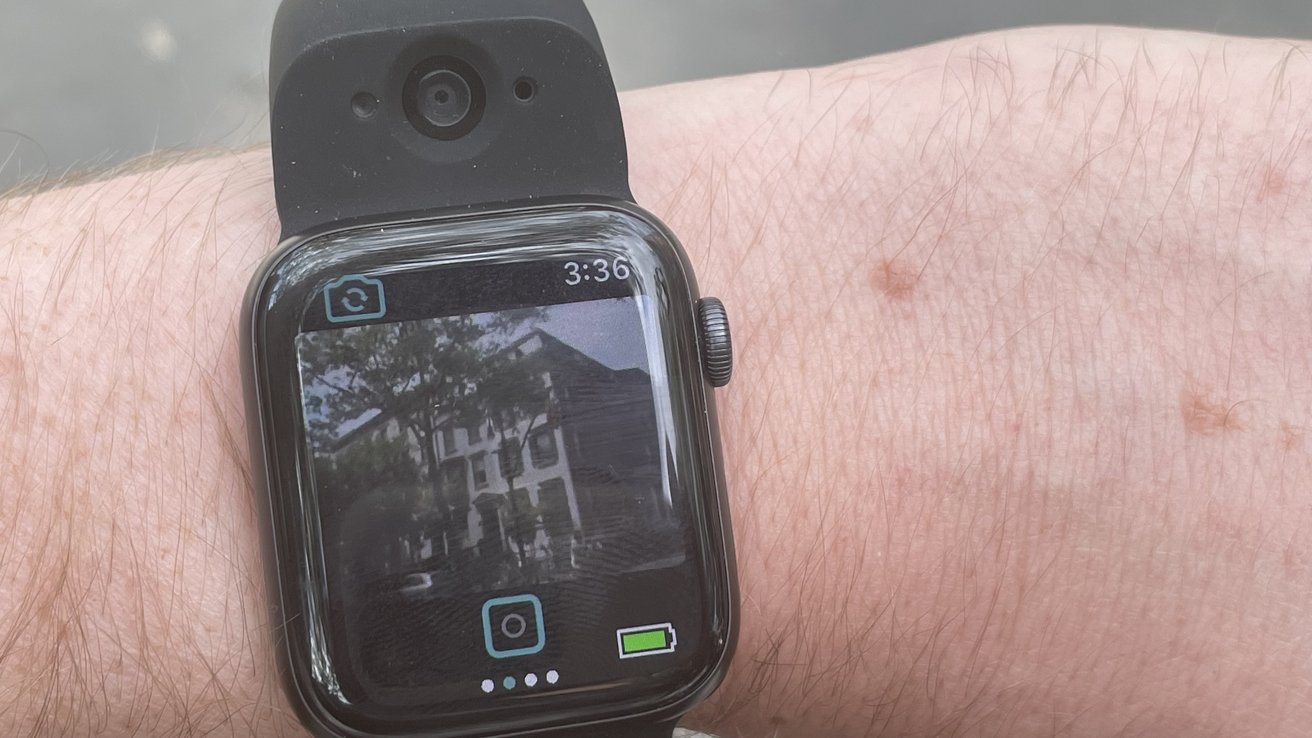 With no accessible ports and limited wireless connectivity, the market for Apple Watch-dedicated accessories is decidedly restricted to a handful of typical categories: bands, cases, and chargers. Step outside of that trio, and you're hard-pressed to find many options.
In fact, over the years, support for Apple Watch from third-party accessories has actually gotten
worse
in some respects. GoPro added support for Apple Watch control to its app in 2015, but it wasn't up to snuff and the feature was ultimately removed.
Wristcam goes in the complete opposite direction. It's an attempt to fully integrate with the Apple Watch, despite the many limitations of the minuscule hardware and lightweight watchOS.
In that respect, it succeeds, making integration with Apple Watch the Wristcam's greatest strength. Viewed solely as a camera, Wristcam isn't going to replace your iPhone 12 Pro (nor does it attempt to), but when seen as the sum of its parts, it is a thorough realization of the potential of the Apple Watch.
But by pushing watchOS to its limits, Wristcam also bumps into the ceiling of Apple's wearable platform, showing there is much room for improvement if the Apple Watch is going to grow its accessory market beyond bands, cases, and chargers.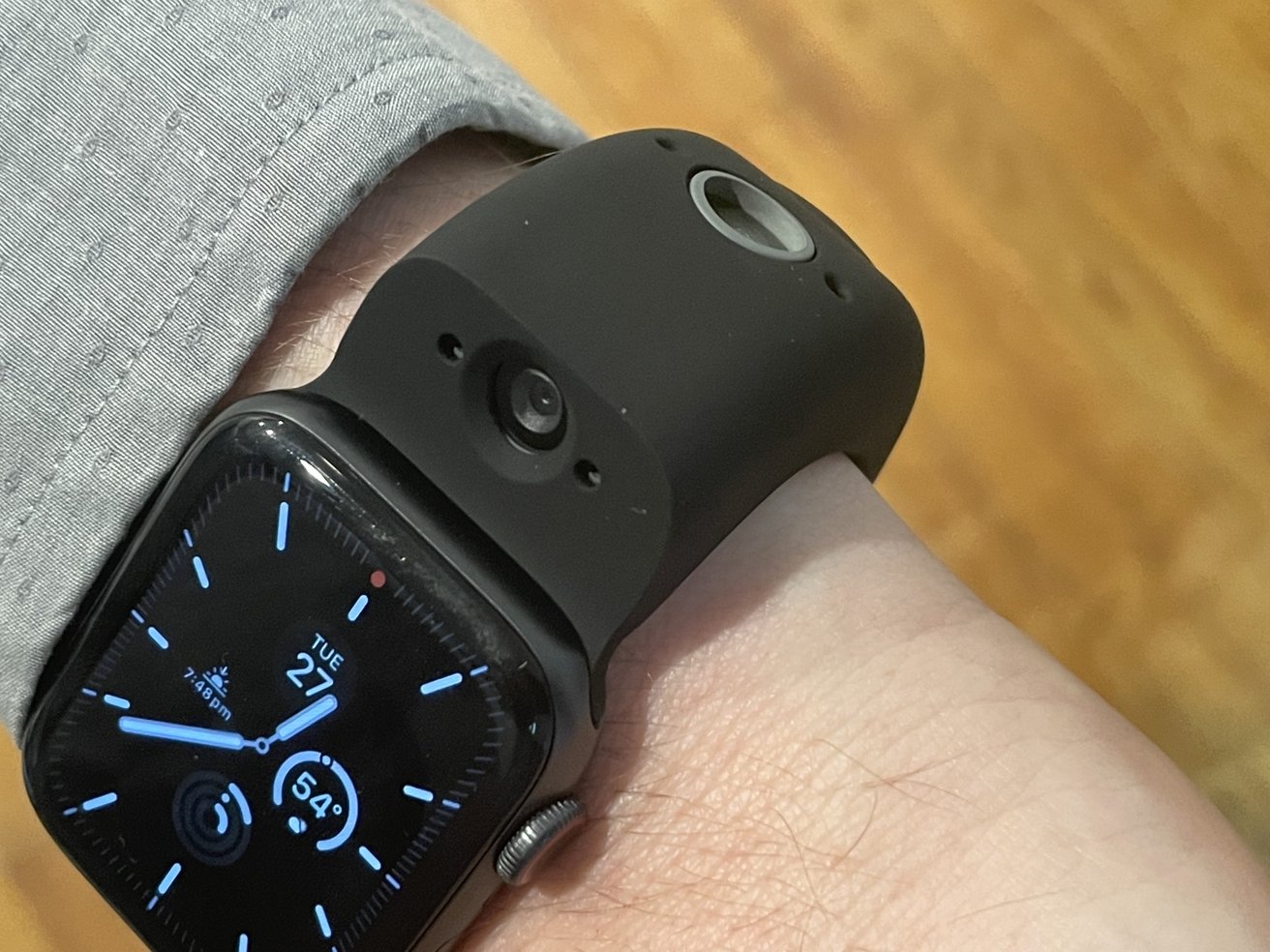 Who is this for?
Priced
at $299
, Wristcam is not an impulse buy. That price actually makes it more expensive than the
$279 Apple Watch SE
.
AppleInsider
did a first look at Wristcam
back in May
, but the manufacturer asked us to hold off on a review until they launched their Live Messenger capabilities. The device has been shipping to new customers and crowdfunding backers since earlier this year, but as evidenced by the launch of Messenger in June, updates and new features have been continuously added since.
When we published our initial impressions, some readers asked who the product is for, or why it exists. Obviously, not everyone sees the need for a photo and video camera on their wrist, particularly if they have their phone on them at all times.
As someone who enjoys leaving the house without my phone, I can speak to the audience for this product.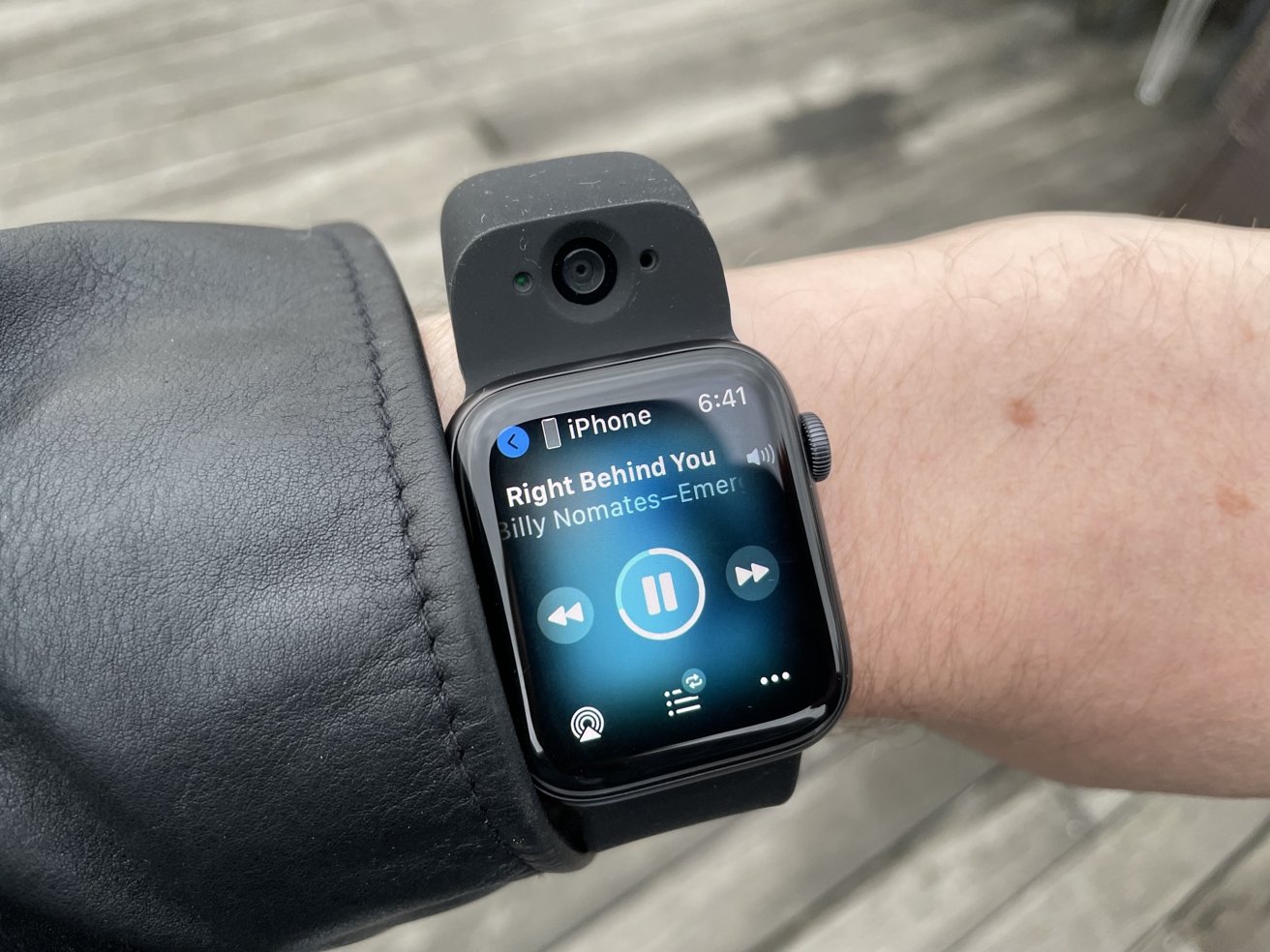 I regularly go for outdoor runs, bike rides, and skateboard rides while leaving my iPhone behind, using cellular data on my Apple Watch to stream music to my Powerbeats 3 and to track my pace and distance.
If I'm going out for a couple of hours, either to see friends or to run errands, it's nice to leave my phone behind. I can use Apple Pay for transactions, I use AnyList for watchOS for my grocery list, and I can receive calls and texts without missing anything.
As iPhone models have trended toward larger form factors, I've found that the Apple Watch is a great counterbalance, offering 90% of what I want from my phone without the bulk.
Most of that 10% that I couldn't get from the Apple Watch alone was a camera, which is where Wristcam comes in. Sometimes you're out for a run or just going to the grocery store, and you want to snap a photo. If you've left your phone behind and are just wearing your Apple Watch, you're out of luck.
Wristcam aims to fill this void with a lightweight wearable pair of cameras and a full-fledged software solution that pushes watchOS to its limits. In using the Wristcam hardware and software, it's easy to appreciate all of the thought that went into the product's integration, but it's also readily evident where watchOS is bursting at the seams, being pushed to its absolute maximum current potential.
Integration is Wristcam's biggest strength
Let's be frank: Most third-party Apple Watch apps are absolute junk. They crash, they're slow, and they don't work well.
When the Apple Watch first launched, developers rushed to support the new platform, but struggled to gain traction. Since then, a number of major developers have abandoned the platform, as many users simply use the built-in native watchOS apps rather than exploring third-party alternatives.
The Wristcam development team does not suffer from this problem. In looking at the restrictions and limitations of watchOS, they thought of almost everything.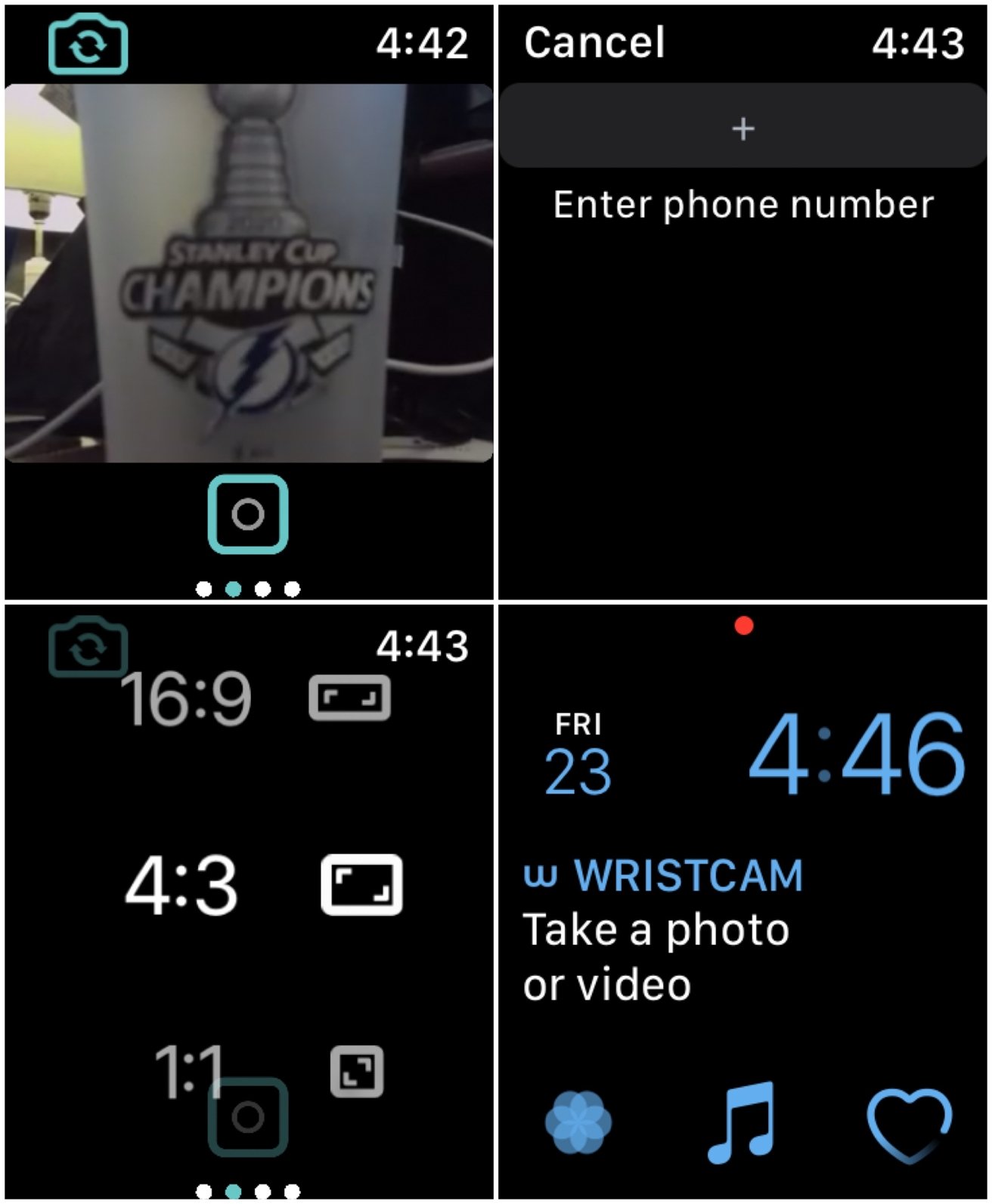 Take, for example, the latest Messenger feature. It's a quick messaging app that allows Wristcam users to send short video clips back and forth with iPhone users, or other Wristcam users.
Using Messenger requires both parties to download an app, which is a pain. But Wristcam thought of this, and the new app allows you to send a text with a link to the video, so you can still send a message to someone even if they can't be bothered to install a random app.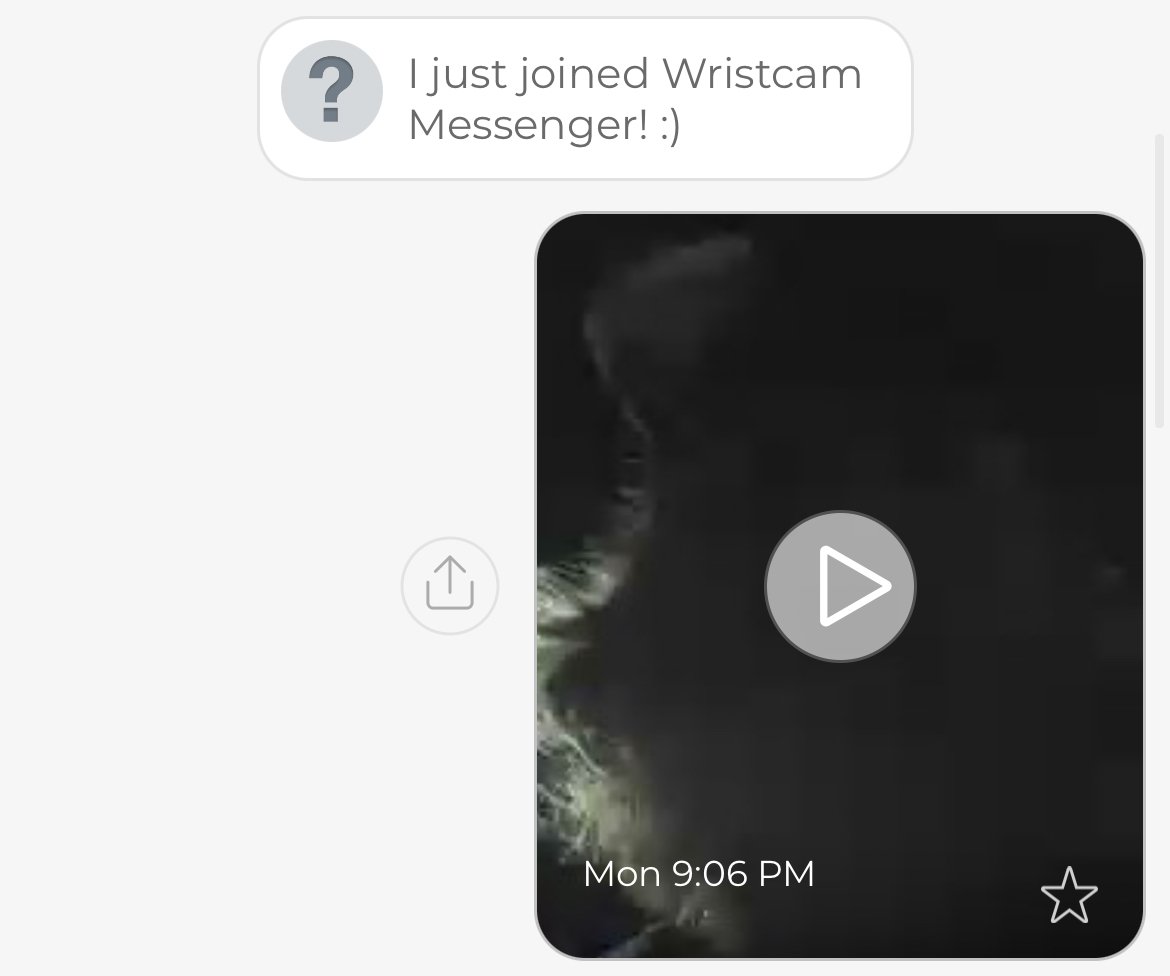 Why do this? Because there is no way to FaceTime from an Apple Watch, and there is no way to attach photos or videos to iMessages within watchOS. There's really nothing the Wristcam team could have done about that, so they went and developed their own solution, looking to make staying connected as seamless as possible.
That kind of effort was made across the board. It's admirable, and it pays off in big ways:
Wristcam works with Siri Shortcuts, so you can snap a picture by using your voice.

When it's being charged, it automatically transfers photos from its onboard storage to your iPhone's camera roll.

Like the Apple Watch, Wristcam intelligently switches between both Bluetooth and Wi-Fi to maximize battery life.

It includes watch face complications that offer quick access to the app.
With the Wristcam app on Apple Watch, users get a live viewfinder of what their camera sees, basic controls for swapping between the cameras, and options to take a photo or record a video. Recently captured photos can also be viewed within the Apple Watch app without having an iPhone nearby.
Wristcam has even announced an SDK that will allow other third-party developers to write apps for the accessory, but given how limited support for watchOS itself has been, we wouldn't recommend buying the device in hopes of a broad array of third-party apps.
The limits of watchOS and Apple Watch
If integration with watchOS is Wristcam's biggest strength, the limits of watchOS are its main weakness. As previously noted, while you can snap photos with your Apple Watch using this accessory, there is no way to share them until you get back to your phone unless you use the integrated, proprietary Messenger app for live video.
Similarly, because the watchOS Photos app is entirely dependent on photos stored on the iPhone, it is impossible for Wristcam to integrate with the Photos app for Apple Watch natively. The iPhone is still required as an intermediary.
Because the Apple Watch is portless, Wristcam obviously needs its own battery, which requires a proprietary charger and adds bulk to the device.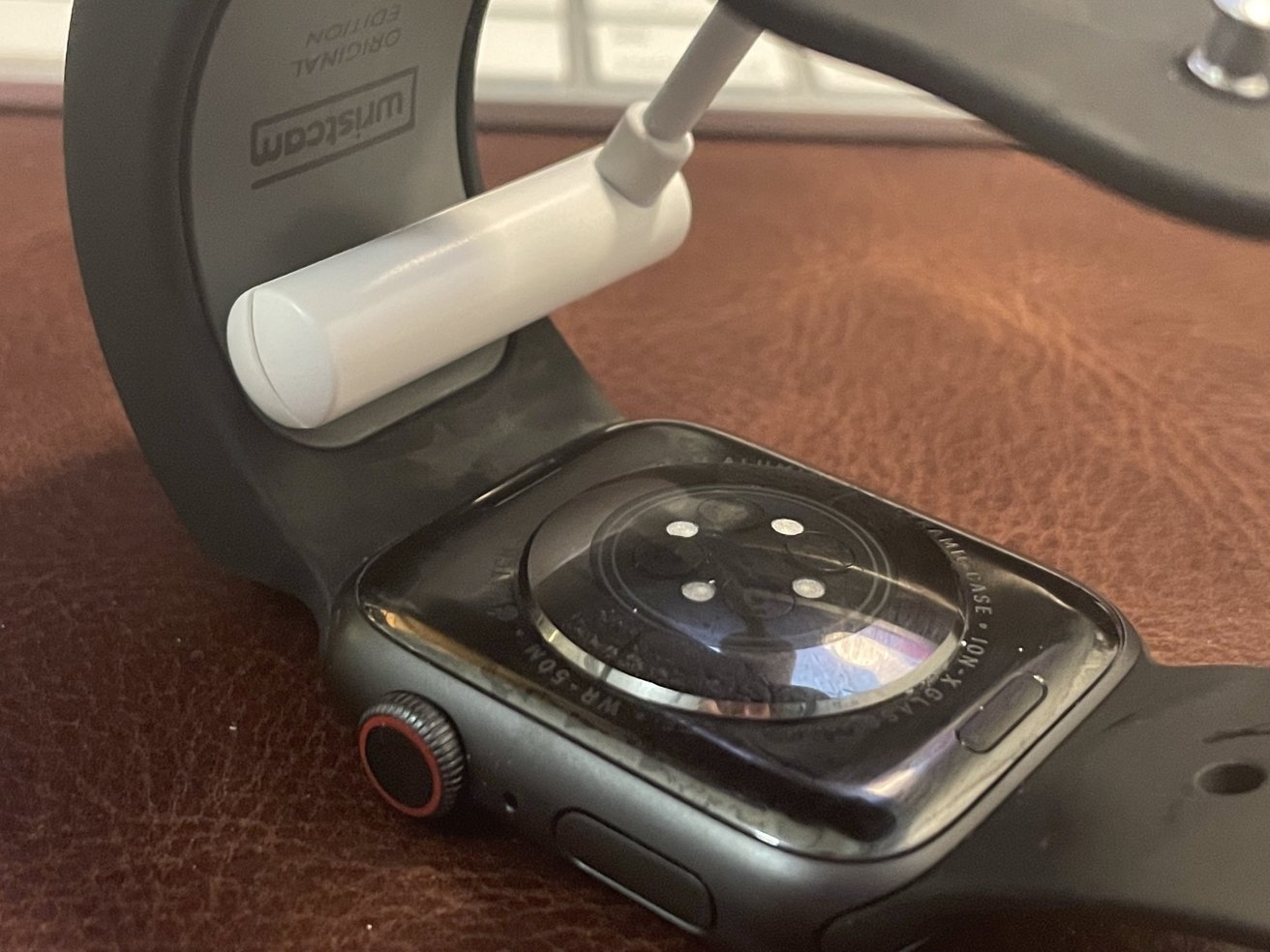 Battery life is acceptable for most daily use, though you will drain it quickly if you snap lots of photos or force a photo and video transfer to your iPhone without charging. At one point, we didn't use Wristcam for a few days and left it sitting idly, and reconnected it without charging to find that it still had 41% of battery life left.
To conserve battery, Wristcam goes into a standby mode that it must be woken up from to snap pictures. If you launch the Wristcam app, it can take a few seconds for the Apple Watch and the accessory to connect, allowing you to see what's visible to the camera.
Wristcam addresses this delay by including a hardware shutter button on the front of the device, making it so you can snap pictures instantly without having to load the app. But obviously, being able to see what you are viewing before you snap a picture, and making sure your subject is in frame, is preferable.
You can also power off Wristcam by holding down the mechanical button.
While there are shortcomings with the watchOS SDK and Apple Watch hardware, we believe the Wristcam team has done a pretty good job of addressing these issues wherever possible. Still, prospective buyers should know these limitations before plunking down $299.
Size, fit and comfort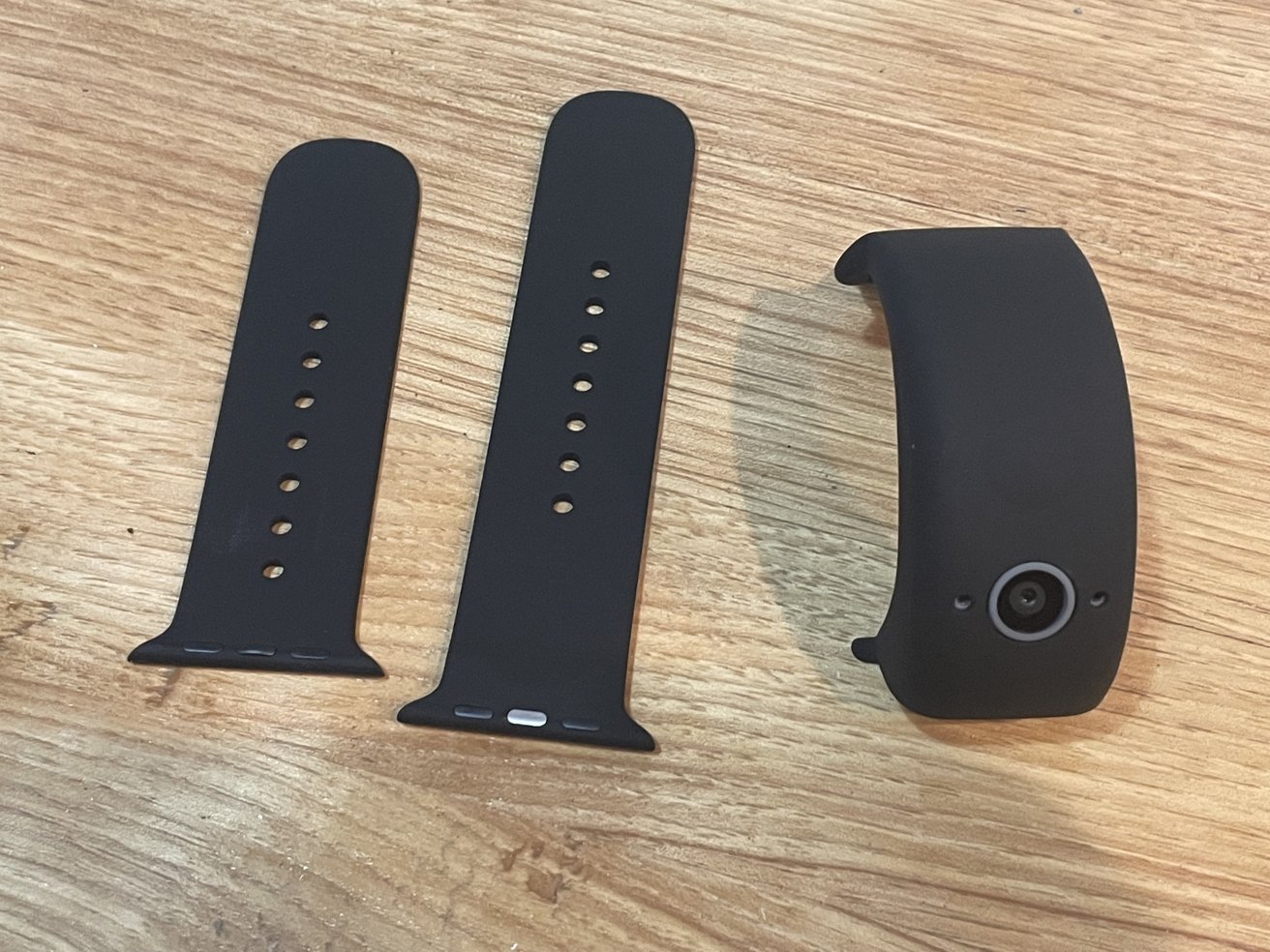 As a wearable camera, a device should be lightweight, unobtrusive, and easy to forget it's on you. In that respect, Wristcam succeeds.
As an Apple Watch band, an accessory should be comfortable and either attractive (fashionable) or unnoticeable (functional). Wristcam is mostly functional, though it's not going to win any beauty pageants.
The kindest thing we can say about the look of the Wristcam is that we didn't get any weird looks when wearing it out. One friend asked what it was, and beyond that, it went mostly unnoticed.
Our Wristcam, provided by the company, came in black, matching our Series 6 aluminum model. The exterior of the Wristcam is a rubberized, removable material, meaning it can be swapped for other colors if users desire.
As for comfort, we didn't notice it on our wrists when we weren't taking photos or using it. It weighs just 23 grams and is under a half-inch at its thickest point.
It's also IP68 rated water-resistant, which is good for up to 1 meter for 30 minutes. We used Wristcam in the rain and had no issues.
The cameras
It feels like burying the lede to be writing a camera review and talk about the quality of cameras so late in the review, but such is the nature of this unique product.
Wristcam takes acceptable -- sometimes even good -- photos in brightly lit areas and broad daylight. Again, it's not going to replace your iPhone and doesn't attempt to, but many people scrolling through Facebook or Instagram probably wouldn't notice the difference for general daytime landscape shots without a direct side-by-side comparison.
Colors are quite muted when compared to better cameras, and finer details are lost, but we did find that we could improve image quality and make the colors pop quickly and easily in most shots by using the automatic adjustments tool in the iOS Photos app.
Still, given its design, this is obviously a camera that prioritizes convenience over quality.
The camera expectedly suffers -- as all sport and wearable cameras do, along with many smartphones -- in dim or low-light settings.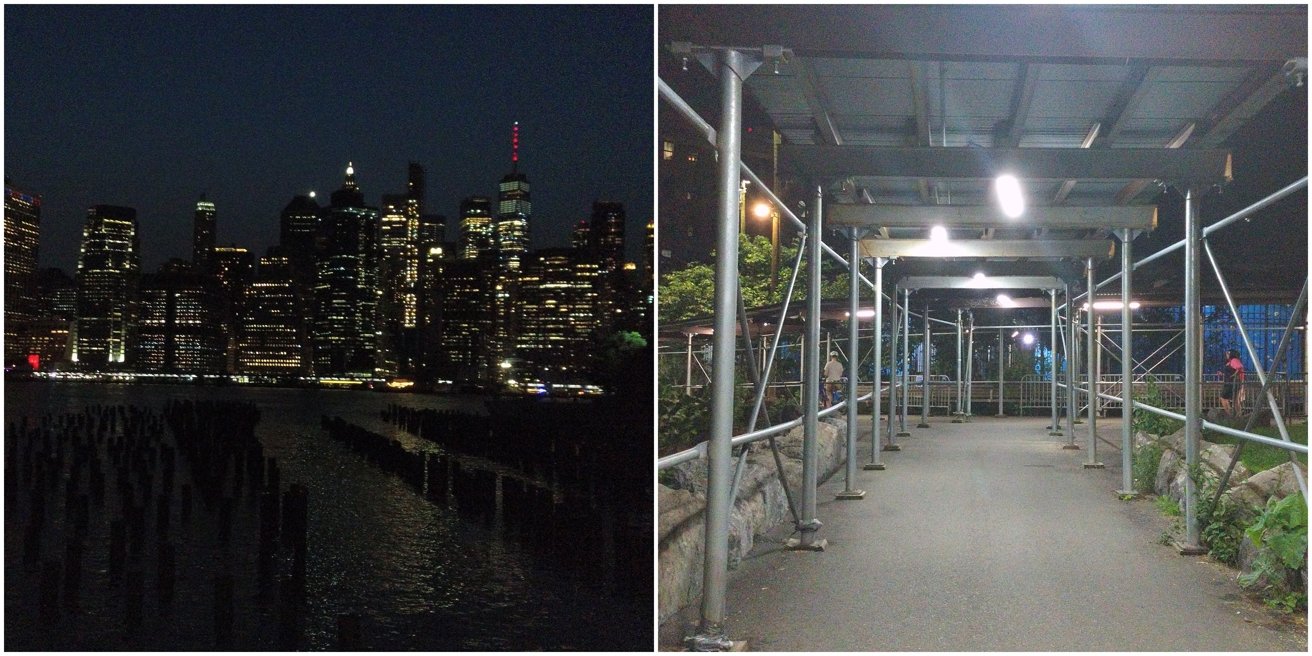 A pair of nighttime photos taken on Wristcam (unedited for contrast or lighting, but compressed for web).
And in another common issue with sport and wearable cameras, focusing can be an issue, particularly if you're looking to photograph something up close. These types of cameras work best for broad landscape shots in bright settings.
The "world-facing camera" snaps 8-megapixel photos and is capable of capturing 1080p video. The "self-facing camera" is a lower quality 2-megapixel shooter for selfies and Messenger videos.
External photos and videos are captured in landscape mode, while selfies are with a portrait lens. Users can quickly switch between three aspect ratios for each -- 16:9, 4:3, and 1:1 -- by rotating the Apple Watch Digital Crown. The Wristcam app allows for switching between lenses with a camera flip button on the touchscreen, mimicking Apple's Camera app on iPhone.
Video performs well, though the camera's positioning on the wrist makes footage jumpy without any stabilization. If you're used to the super smooth stabilization of a recent iPhone, the footage captured here won't live up to those lofty standards.
Audio quality is serviceable, and tests of the Messenger app allowed my instant videos to be heard loud and clear, even if video quality over cellular could get grainy depending on location and signal.
Photos and videos are saved on 8 gigabytes of internal storage before automatically being synced to the iPhone when Wristcam is recharged.
We'll let the photos below speak for themselves. All photos are untouched but compressed for web. Please make note of captions, as many are comparison iPhone 12 Pro shots: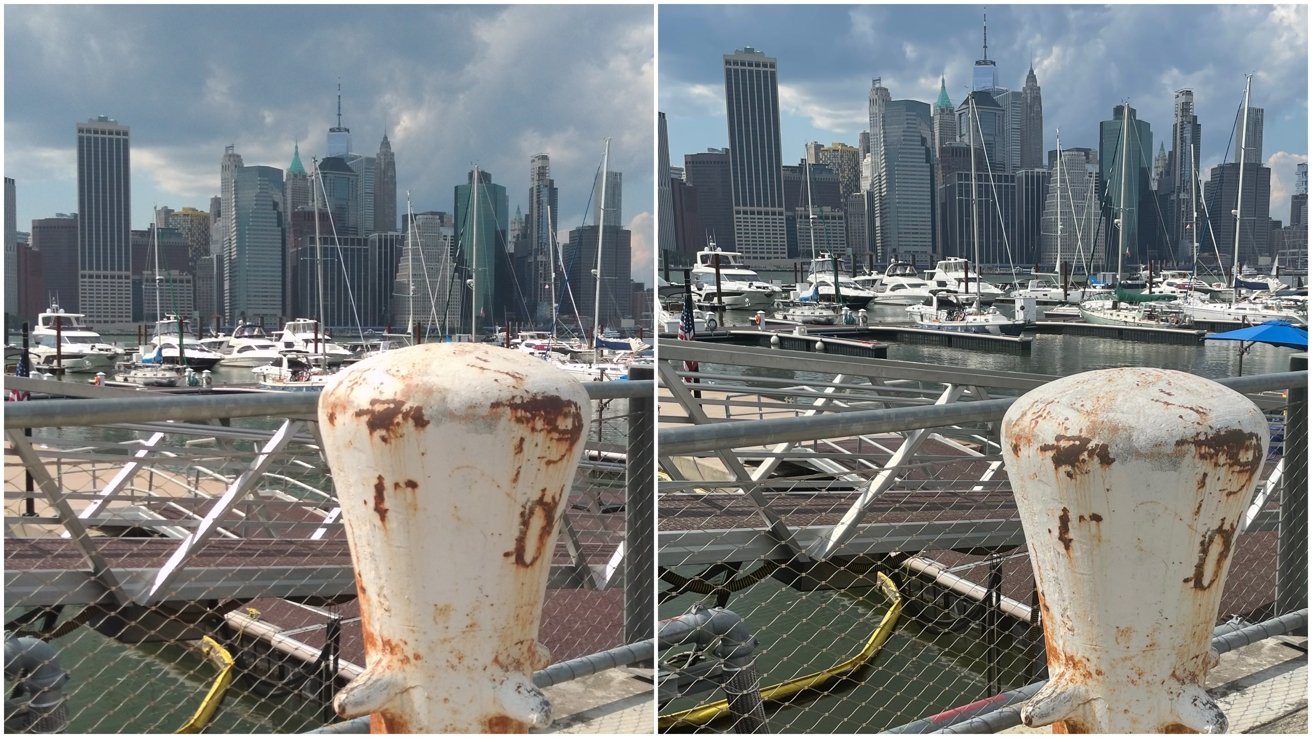 Left photo taken with Wristcam, right photo taken with iPhone 12 Pro.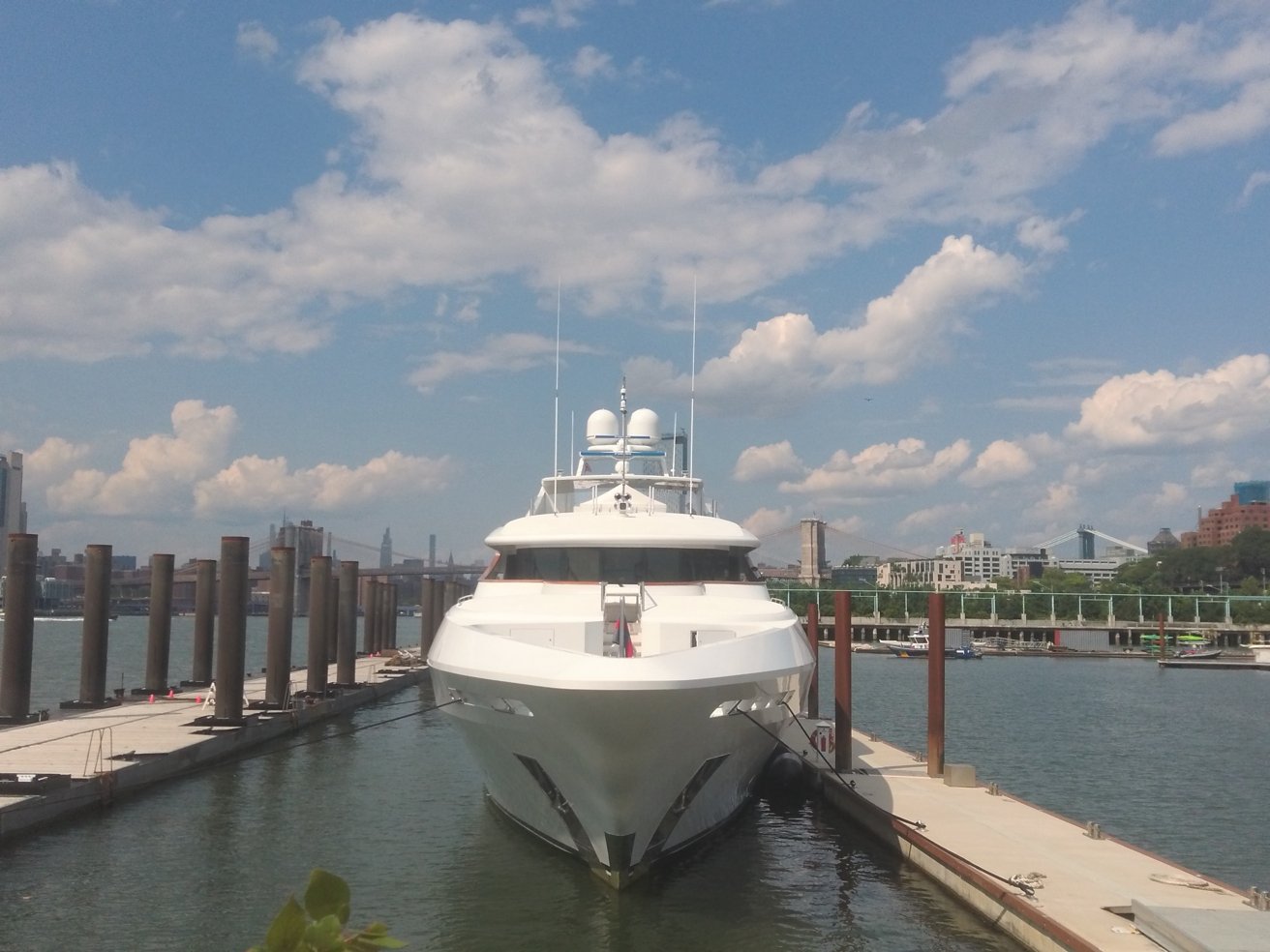 Taken with Wristcam.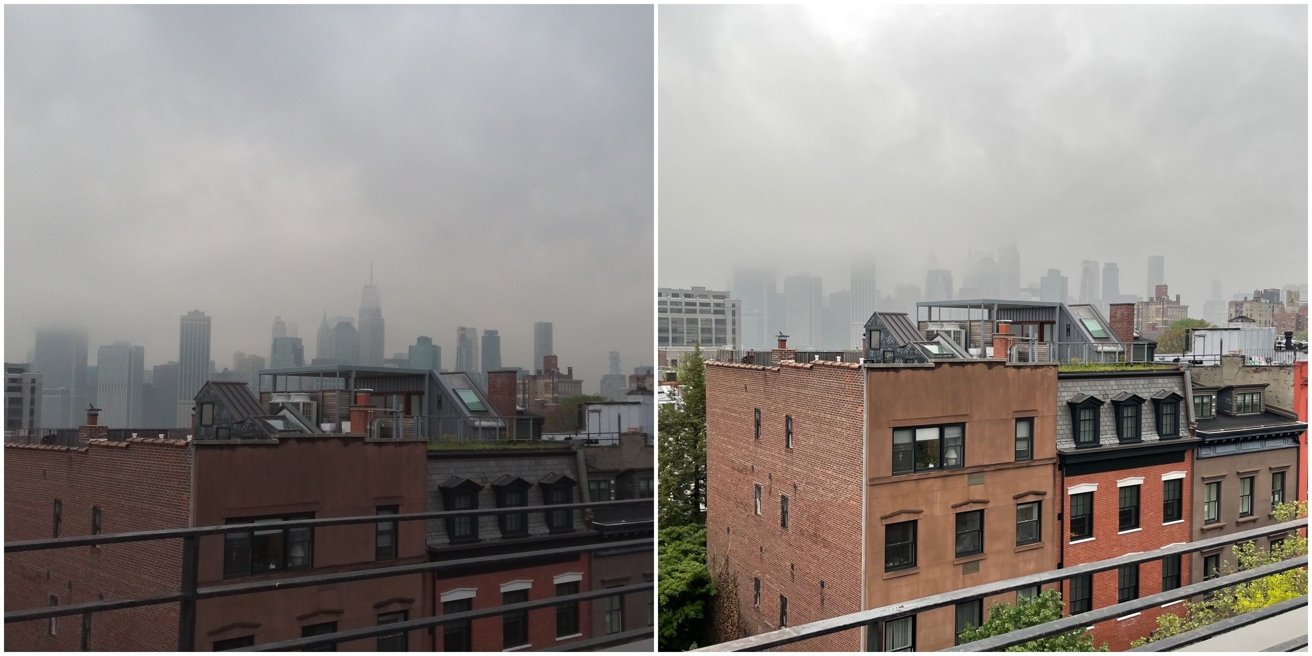 Left photo taken with Wristcam, right photo taken with iPhone 12 Pro.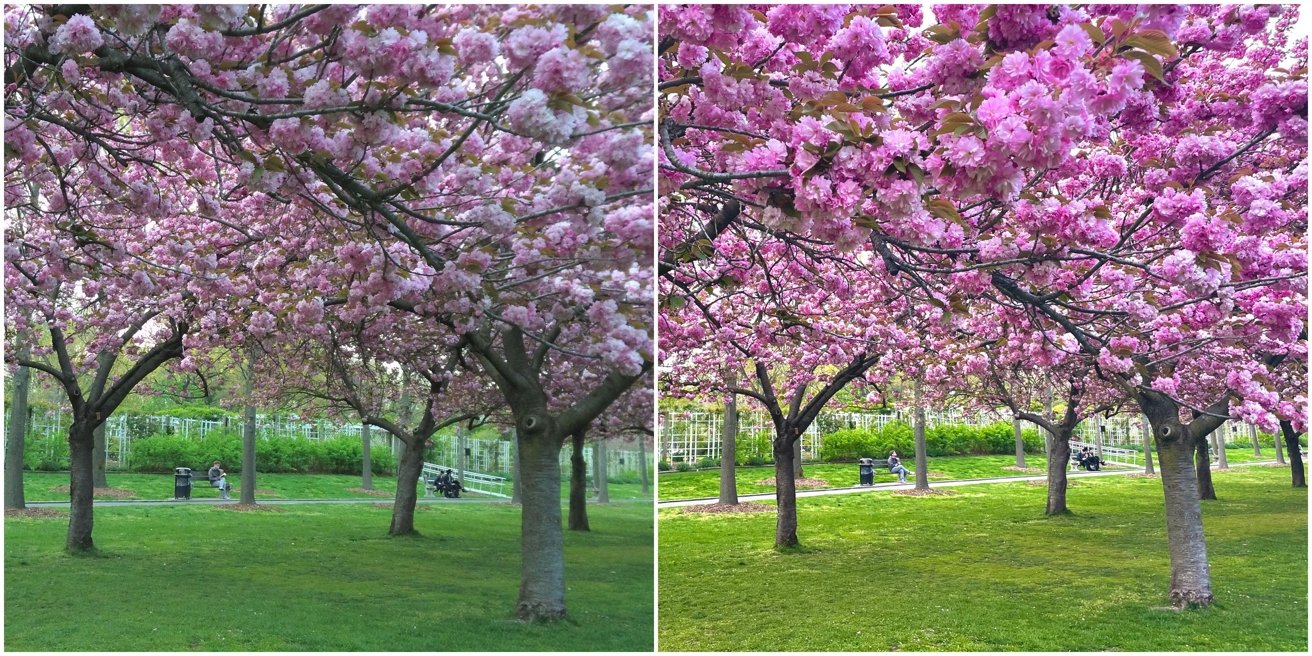 Left photo taken with Wristcam, right photo taken with iPhone 12 Pro.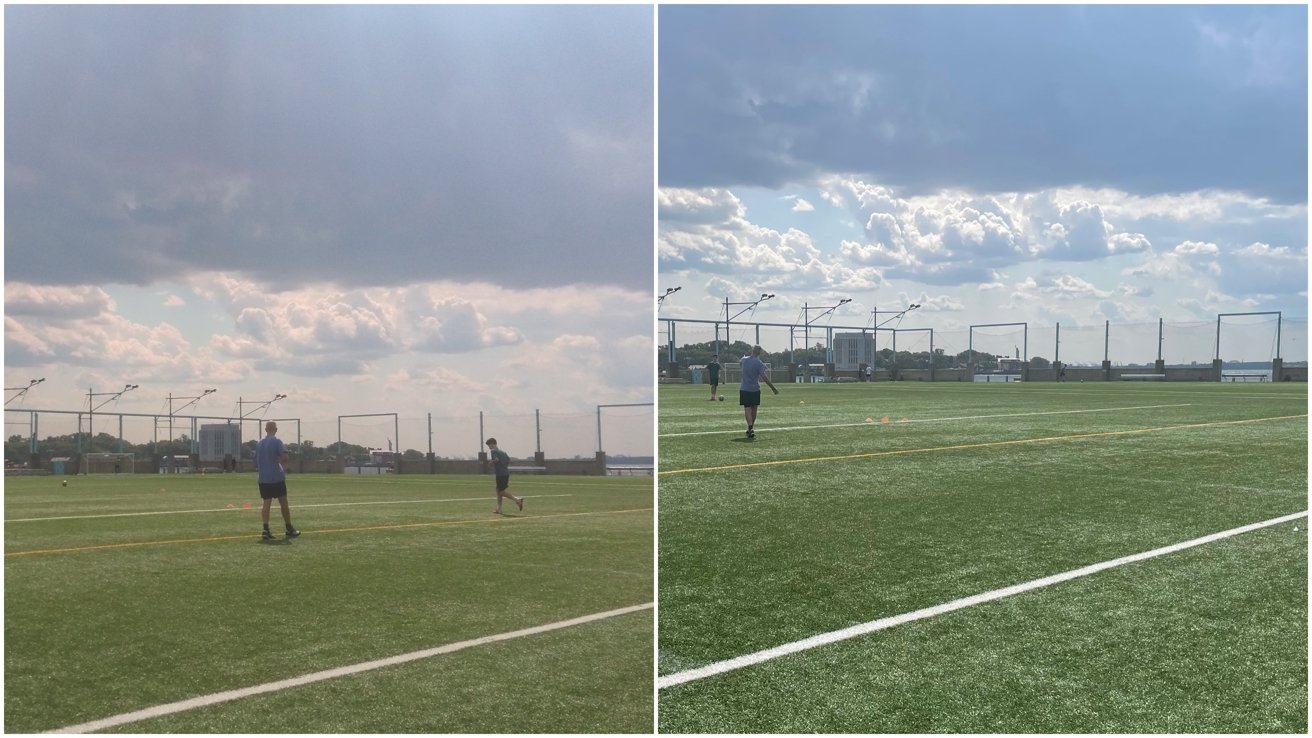 Left photo taken with Wristcam, right photo taken with iPhone 12 Pro.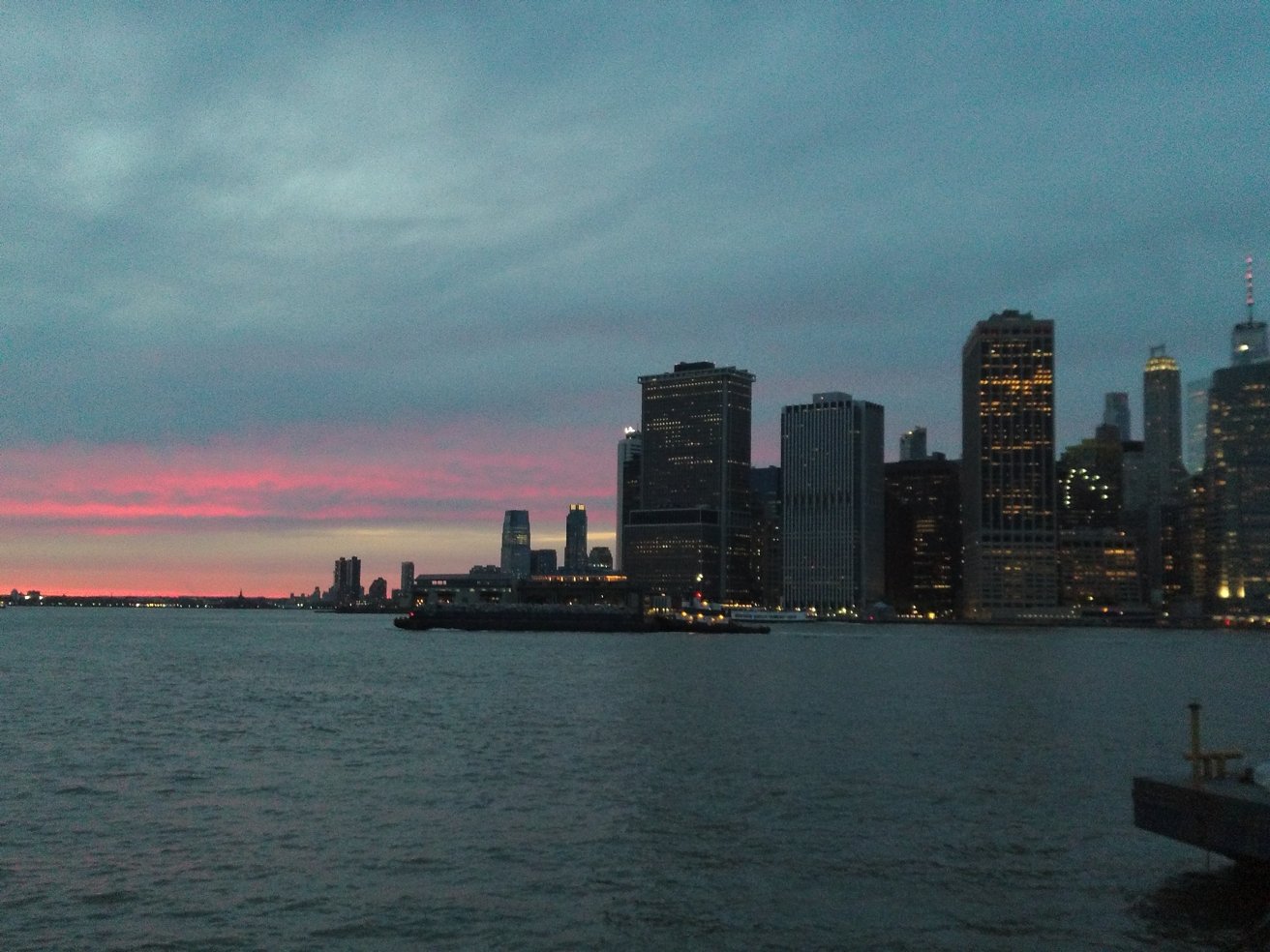 Taken with Wristcam.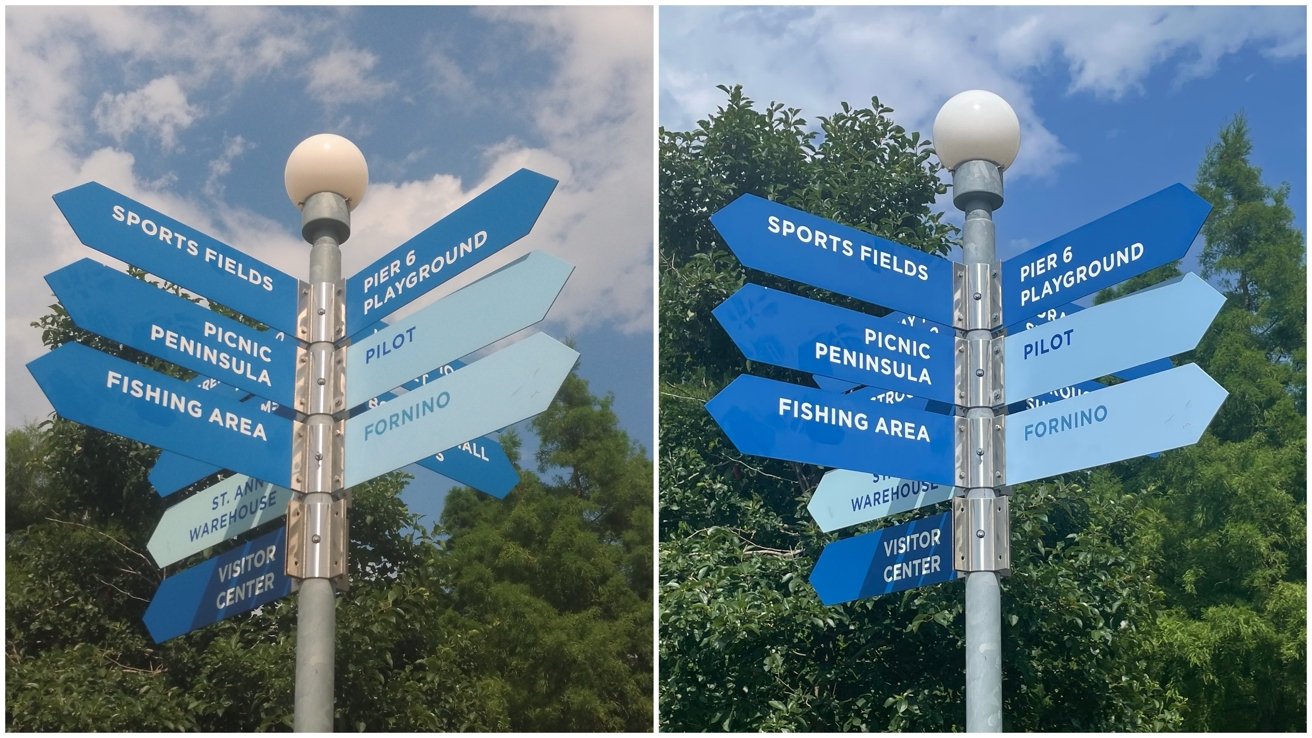 Left photo taken with Wristcam, right photo taken with iPhone 12 Pro.
The rest
Having yet another proprietary charging cable is frustrating, but Wristcam has done a decent job with a reversible and magnetically attached cable, powered over full-size USB-A.
The device also ships with two sizes of wrist band for wrapping around the other side of the Apple Watch, functioning essentially the same as Apple's own sport bands.
One last word about wearable cameras and privacy: Many readers have expressed concern about the creepiness of taking discreet photos from the wrist. Wristcam attempts to address this by including bright LED lights that make it clear when photos or videos are being captured. We suppose a user could cover up these lights if they wanted to use the device for nefarious purposes, but frankly, we did not feel any sort of privacy concerns when using it.
Conclusion
When the Apple Watch first launched, Apple positioned it as a new opportunity for developers to create unique apps. The side button was used for quick communications with a feature called Digital Touch.
Apple quickly learned those were miscalculations and did not reflect how most Apple Watch users were using their devices.
Over the years, Apple has honed in on what makes Apple Watch a compelling product -- health data and quick access to notifications.
With that in mind, it's unsurprising that the Wristcam -- formerly known as CMRA -- was originally presented in a crowdfunding campaign back in 2016 when the Apple Watch platform was still in its infancy. The concept behind it sought to take the Apple Watch well beyond just notifications and health data.
Is there still an audience for that sort of ambitious Apple Watch accessory in 2021? Absolutely. The main rub is the price. $299 is a hefty sum and more expensive than an Apple Watch SE for what is essentially a niche device.
However, look at the competition. A GoPro isn't nearly as wearable as Wristcam, and GoPro's cheapest current model -- the Hero8 Black -- runs the same price.
A better alternative might be the Insta360 Go 2 action cam, which is far more lightweight and wearable than the GoPro with unique magnetic and necklace attachments. But it, too, costs $300, and Insta360's Apple Watch app does not support that particular camera model.
For anyone looking for a lightweight wearable camera with Apple Watch integration, this is it.
And if you're looking to get the absolute most out of your Apple Watch from both a hardware and software perspective, you won't find a better third-party accessory than Wristcam.
Score: 4 out of 5
Pros:
A well-designed wearable camera with robust Apple Watch integration.
Pushes watchOS and the Apple Watch to their limits.
Durable enough to wear on your wrist, but lightweight enough to not be noticeable.
For those who want an Apple Watch connected camera, there is no real competition in this space.
Cons:
$299 price is more than an Apple Watch SE.
It's not going to replace your iPhone camera.
Proprietary charging cable.
Where to buy
The Wristcam Original Edition retails for $299 and can be
ordered directly
from Wristcam.
Read on AppleInsider