Apple's Lisa Jackson speaks on US infrastructure bill, CSAM detection
Apple VP
Lisa Jackson
recently spoke about President Biden's clean energy standard proposal, Apple's stance on privacy, and the forthcoming CSAM detection feature.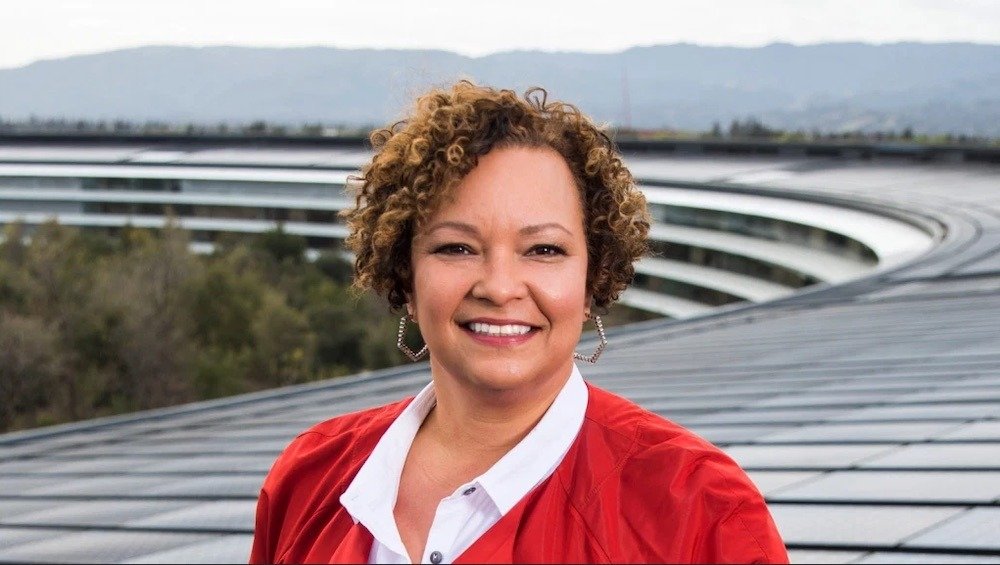 Lisa Jackson speaks about environment and privacy
In an interview aired on
CNBC
, Apple Vice President Lisa Jackson was asked about Apple's role in the
infrastructure bill
.
"We have been engaging on clean energy and climate change, now, for years," said Jackson. "And so, we're really proud of the fact that we were, I think, the first company to come out in favor of the clean energy standard, which is part of that infrastructure bill."
The infrastructure bill was originally part of Biden's American Jobs Plan, but was removed and is now part of a $3.5 trillion budget resolution. The bill is an effort to eliminate greenhouse gasses produced from power plants by 2035.
"Apple has come out as a vocal supporter of a clean energy standard, of 100% clean grid by 2035. We would love to see that," Jackson said. "It would make everyone's job easier, if you could just source clean energy the way you source all your energy needs today."
Lisa Jackson is set to meet with EPA Administrator Michael Regan at
Apple Park
soon. The meeting is expected to cover the infrastructure bill as well as mandatory SEC disclosures of carbon emissions.
"We'll probably talk about SEC disclosure, and Apple's belief that we need to have companies be required to be transparent about their carbon emissions and what they're doing about it," Jackson said of the meeting. "Because if you're not measuring it, if you're not talking about it, if you're not reporting it, then you can't change it."
Apple
also announced
an "impact accelerator" program using its
Racial Equality and Justice Initiative
for funding. The program invests in minority-owned companies to give them an opportunity to become future suppliers to Apple.
"For the business community, this is the time when business leadership couldn't be more important," Jackson responded to a question about the accelerator. "This is saying to our customers, saying to the world, that we get it. That the way we have been doing business has to also be good for the planet."
The interview veered to privacy and the discussion surrounding Apple's
CSAM detection feature
. Lisa Jackson said that "commitment to privacy hasn't wavered," that the company's values haven't changed.
Jackson is Apple's vice president of environment, policy, and social initiatives. She is a former administrator of the U.S. Environmental Protection Agency.
Read on AppleInsider