Hyper's new USB-C Hubs upgrade your 24-inch iMac
Add additional functionality to your 24-inch iMac with Hyper's new HyperDrive hubs that provide USB-A, SD, and fast-charge capabilities.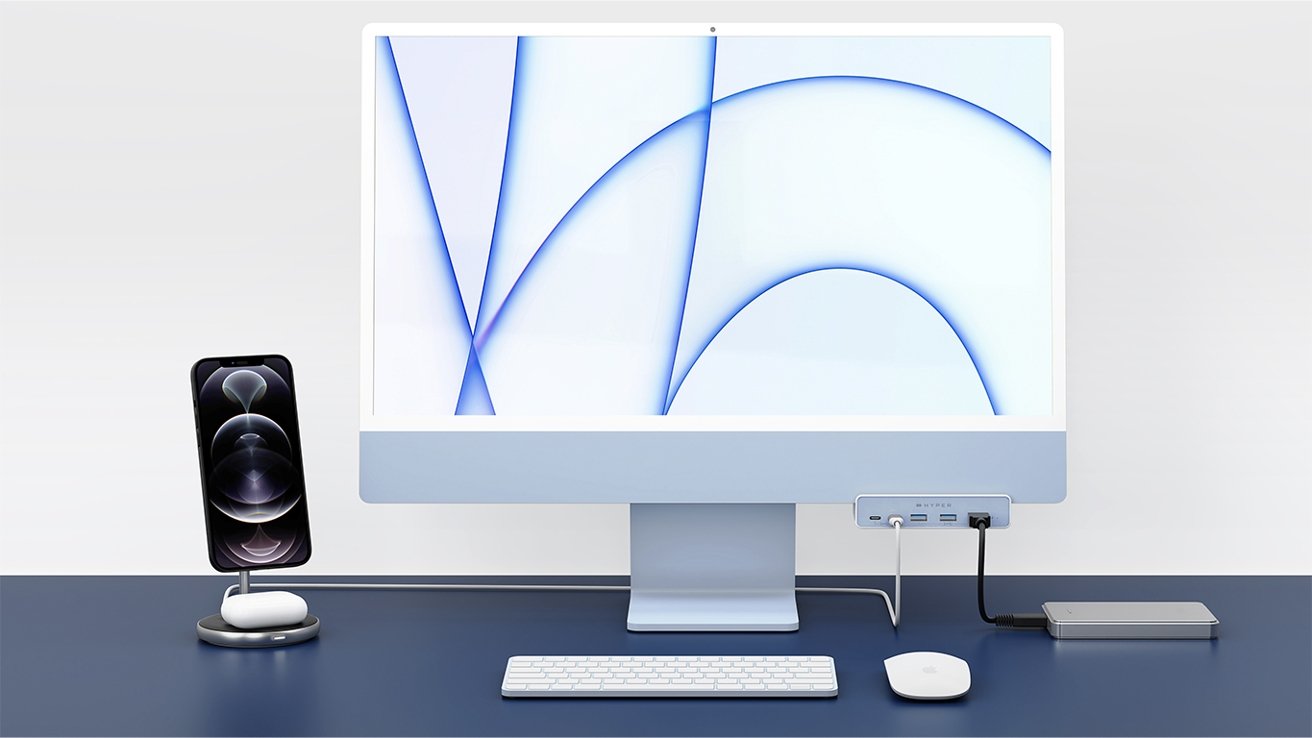 Hyper has come up with a clever solution to the paucity of the 24-inch iMac ports, and the location on the back -- a clip-on user-facing hub that attaches to the bottom of the iMac. Not only does this provide users with front-facing access to ports, but it also expands the type of ports you have access to.
There are currently two models hubs available, the HyperDrive 5-in-1 and HyperDrive 6-in-1, which each feature the following ports:
HyperDrive 5-in-1 for iMac 2021
2 USB-C 5Gbps


2 USB-A 5Gbps


USB-A 5Gbps 7.5W (fast charge)



The HyperDrive 6-in-1 Hub provides an additional HDMI slot at the back

HyperDrive 6-in-1 for iMac 2021

4K 60Hz HDMI


Micro SD USH-I


SD UHS-I


USB-C 10Gbps


USB-A 10Gbps


USB-A 10Gbps 7.5W (fast charge)

Seven color matching faceplates are included, so users can pick the perfect one to blend in with your iMac.

Anyone interested in grabbing their own HyperDrive Hub for the 24-inch iMac can head over to Hyper. The HyperDrive 5-in-1 for iMac 2021 is available for $59.99, and the HyperDrive 6-in-1 for iMac 2021 is available for $79.99. Read on AppleInsider