10.2-inch iPad review roundup: Solid, but not a significant upgrade
Posted:
in iPad
edited September 22
Early reviews of Apple's new 9th-generation
10.2-inch iPad
have started to surface, detailing the minor-but-welcome upgrades that the company's least expensive tablet brings to the table.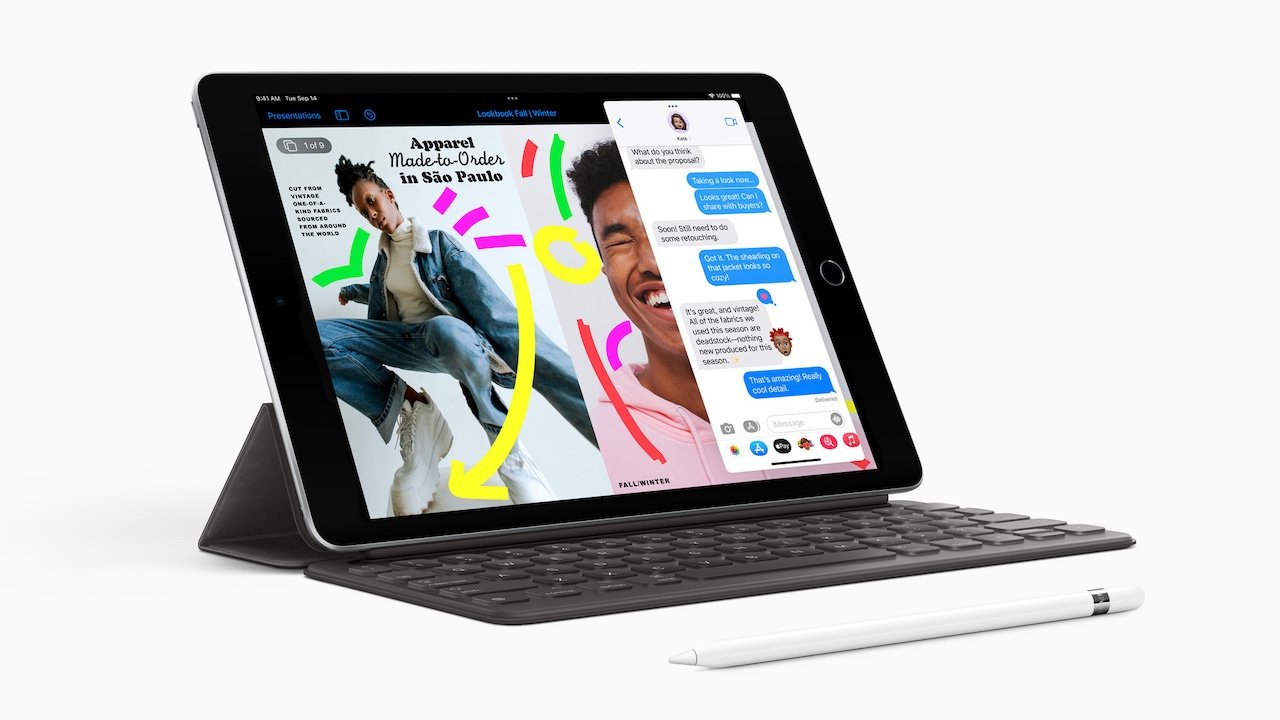 Credit: Apple
While the 9th-generation iPad doesn't represent a significant upgrade over its predecessor, early reviewers still believe it's one of the best tablets for the price point. Here's what they had to say.
CNET: Apple's 9th-generation iPad is the "safest" bet Apple has made
CNET's
Scott Stein
opens his review
by listing all of the dated features of the 10.2-inch iPad, including the thick bezels, Home button, and lack of Magic Keyboard or second-generation iPad support. However, he says "I'm OK with that, and you might be, too."
While the ninth-generation iPad hasn't received a major redesign or update, it still brings meaningful features like an A13 processor, TrueTone, and Center Stage. The price, importantly, has remained the same. Stein says that key because budget typically factors into iPad purchase decisions.
Stein said the performance was enough for multitasking, some games, and streaming video. The new front-facing camera is "notably better" and "crisper for video calls." The review ultimately calls the 10.2-inch iPad "boring, but recommended."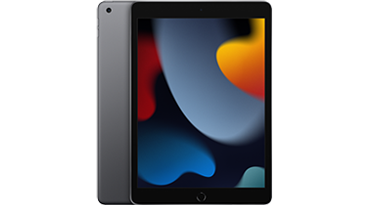 iPad 9th Generation
---
Equipped with the A13 Bionic chip and a 10.2-inch Retina display, the 2021 iPad (9th Gen) offers all-day battery life at a budget-friendly price.
Gizmodo: Apple's cheapest but "most reliably good" tablet.
Gizmodo writer Caitlin McGarry calls the 10.2-inch iPad "boring," and likens it to the iPhone SE of tablets. However, she says the device is still "reliably good" and notes that consumers still love the device.

McGarry says that the new iPad, for example, delivers "pro-level video calls" with its new 12MP front-facing camera. She says the A13 chip delivers "fine performance," while the unchanged battery life is still solid.

As with other reviewers who got hands-on time with the new iPad, the Gizmodo writer says it will be a great upgrade for customers coming from older hardware. McGarry writes that customers can expect "much of the same iPad experience you get on much more expensive Apple products for far less."

Tom's Hardware: Minor improvements to a "classic

Tom's Hardware similarly called the device a well-made tablet with no new moonshot features. Despite its dated design, the site says it offers a "great screen, smooth performance, and good battery life for a reasonable price."

The site found that the tablet's brightness and color accuracy were solid, and praised the performance of the A13 chipset. Writer Alex Wawro said Center Stage was a "neat trick that seemed to impress folks on the other end of the call."

While the features on the lower-end iPad are solid, Wawro doesn't believe they're meaningful enough to warrant an upgrade from a recent-generation iPad. However, users shopping for a new tablet in this range range will find it "hard to find something better than the" ninth-generation model.

Pocket-Lint: A "modern classic" that may be due for a "rethink"

Pocket-Lint believes the new ninth-generation iPad is a solid device that iterates on a modern classic design. It recommends the device for customers who need a simple, barebones tablet with some modern capabilities.

Although the design itself is dated, Pocket-Lint says that the A13 chip makes the device more capable, and enables nifty features like Center Stage. On a similar note, the site notes that the new 12MP front-facing camera is solid, and underscores how important Apple thinks video calling is.

"This is the last bastion of the original iPad design - as it's clinging on for dear life not to be axed," says writer Stuart Miles. However, for users who just need a simple tablet, Miles says it's a great choice. "Just because it's getting on a bit doesn't mean this iPad doesn't deserve its place though."

Stuff: "More power" packed into the same design

Stuff writes that the 10.2-inch iPad remains one of the "best tablets around," particularly with its new feature set. However, the site notes that the addition of new iPad mini and iPad Air models puts the entry-level tablet in an odd position -- and in need of a design refresh.

The site points out that the iPad's feature set includes capabilities that many will need, such as continuing support for the Apple Pencil and Smart Keyboard, iPadOS 15, and an updated A13 SoC that represents a "good compromise for the price point."

Stuff also praised the bump in storage, as well as the "FaceTime improvements" on the front-facing camera. Despite the site's reservations over the obviously dated design, it concludes that "there's a lot of reasons to recommend the entry-level 9th generation iPad."

Read on AppleInsider