Hands on with the new features of Apple Watch Series 7
The
Apple Watch Series 7
has arrived. While it isn't a big leap from the Apple Watch Series 6, it still has meaningful additions for upgraders and new users.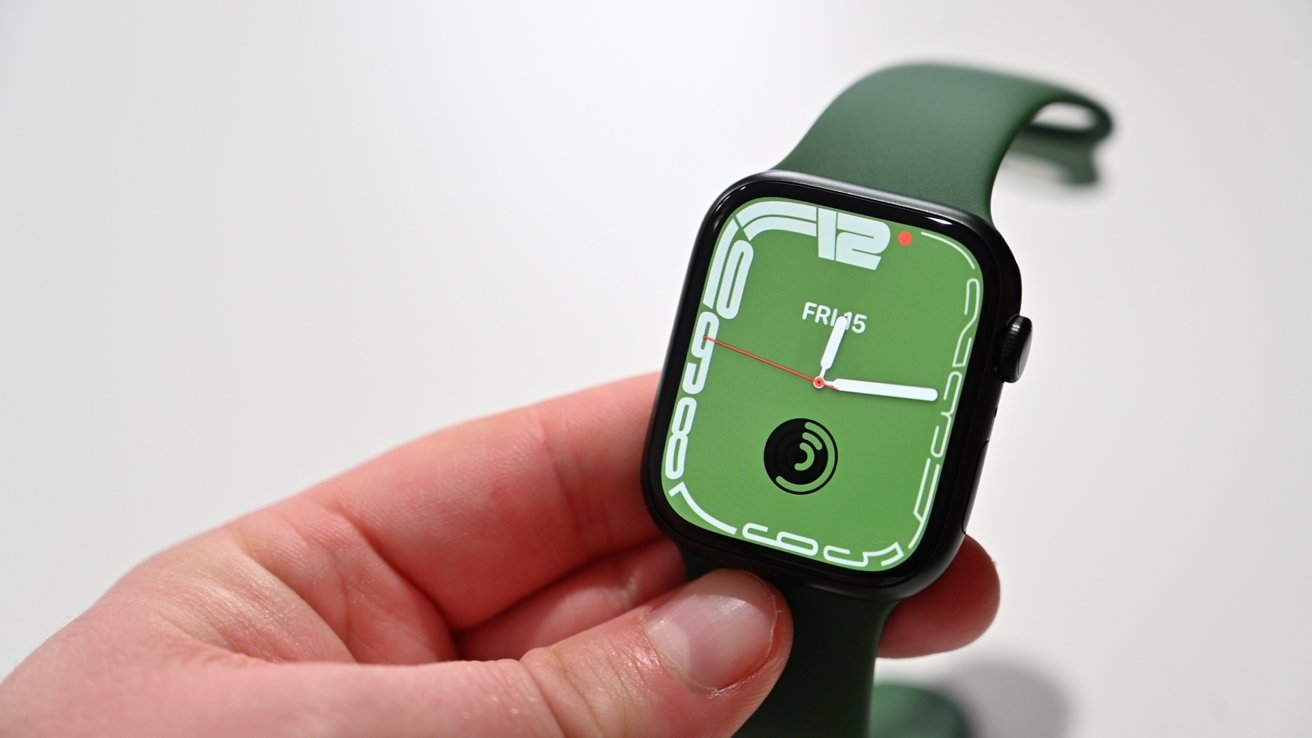 Apple Watch Series 7 with the Contour watch face
Apple Watch Series 7 - The new display
If Apple's marketing cavalcade hasn't made it abundantly clear, the new display is the most touted feature of the Apple Watch Series 7. The new display is twice as thick in the center, with a different taper on the edges.
Apple says that those smaller edges were to accommodate the larger screen and to increase durability. In our time thus far with Apple Watch Series 7, we decided
not
to put that to the test quite yet.
What we did mess around with was how the larger display impacted our use and various apps. It is now 20 percent larger than Series 6 and more than 50 percent larger than Series 3 (which is still available for purchase). Though all the existing bands will still work, sizes have gone from 40mm and 44mm to 41mm and 45mm.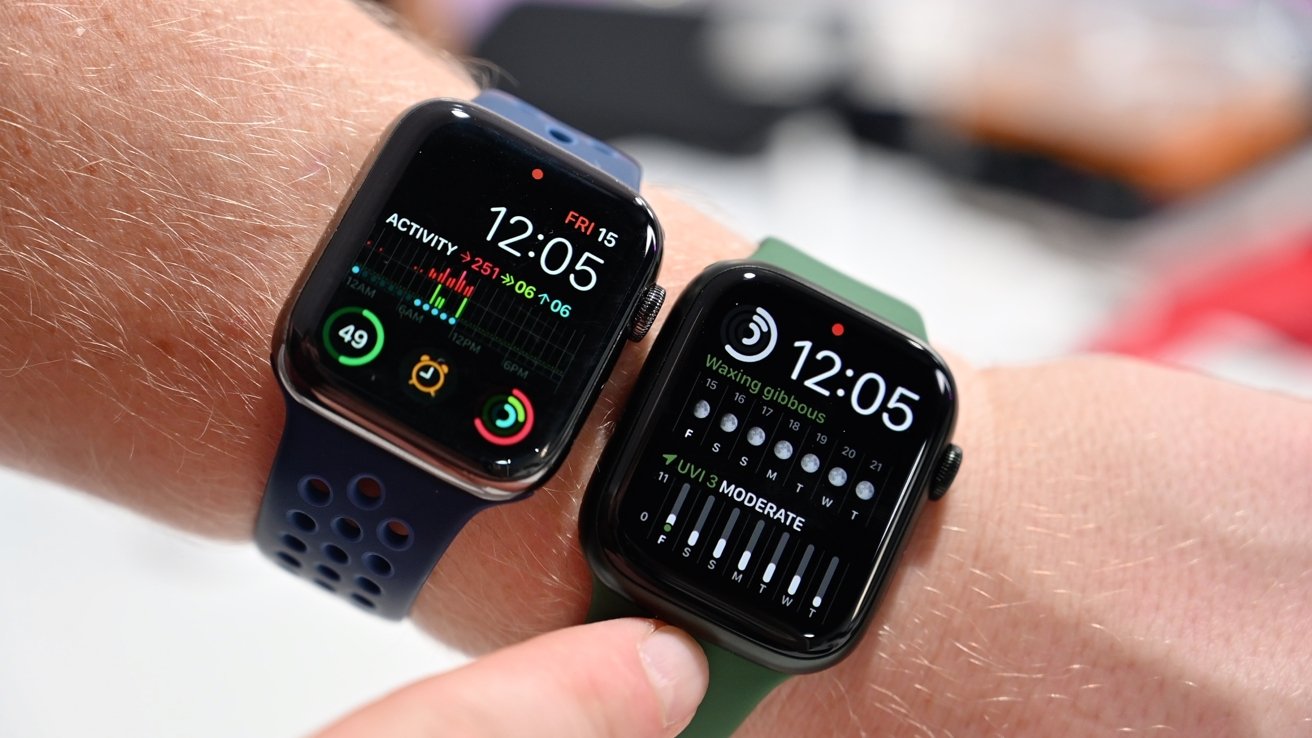 The larger display of Apple Watch Series 7 showing Infograph versus Infograph Duo
If you're using an app with a light background, it's easier to spot the larger face -- but it's not what you'd call a giant difference. Where it does help is with using the new QWERTY keyboard.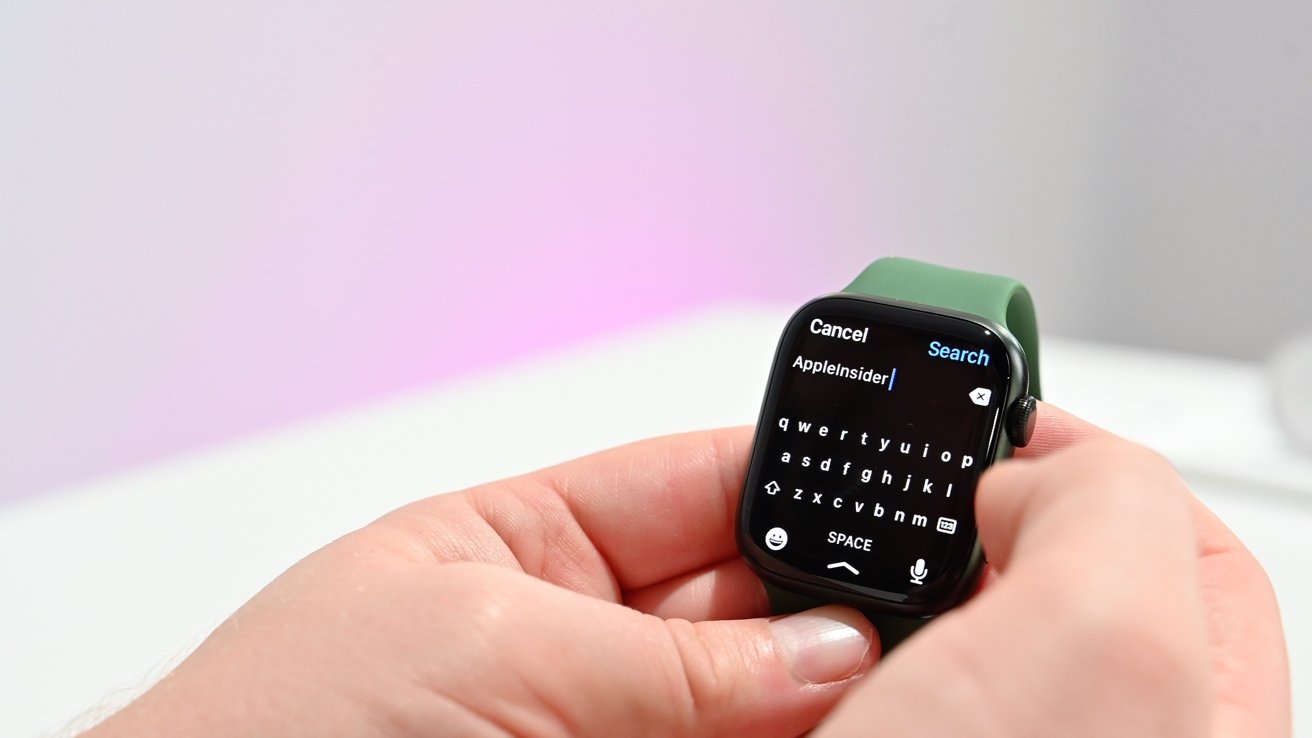 Full QWERTY keyboard on Apple Watch
We've been typing on Apple Watch for years, and it has always been a struggle.
Only on the Apple Watch Series 7 can you use a full keyboard when searching or sending a message. It supports both tapping the letters and swiping between them, which makes entering text easier than before. It's a shame that we needed this minute display change to make it happen natively.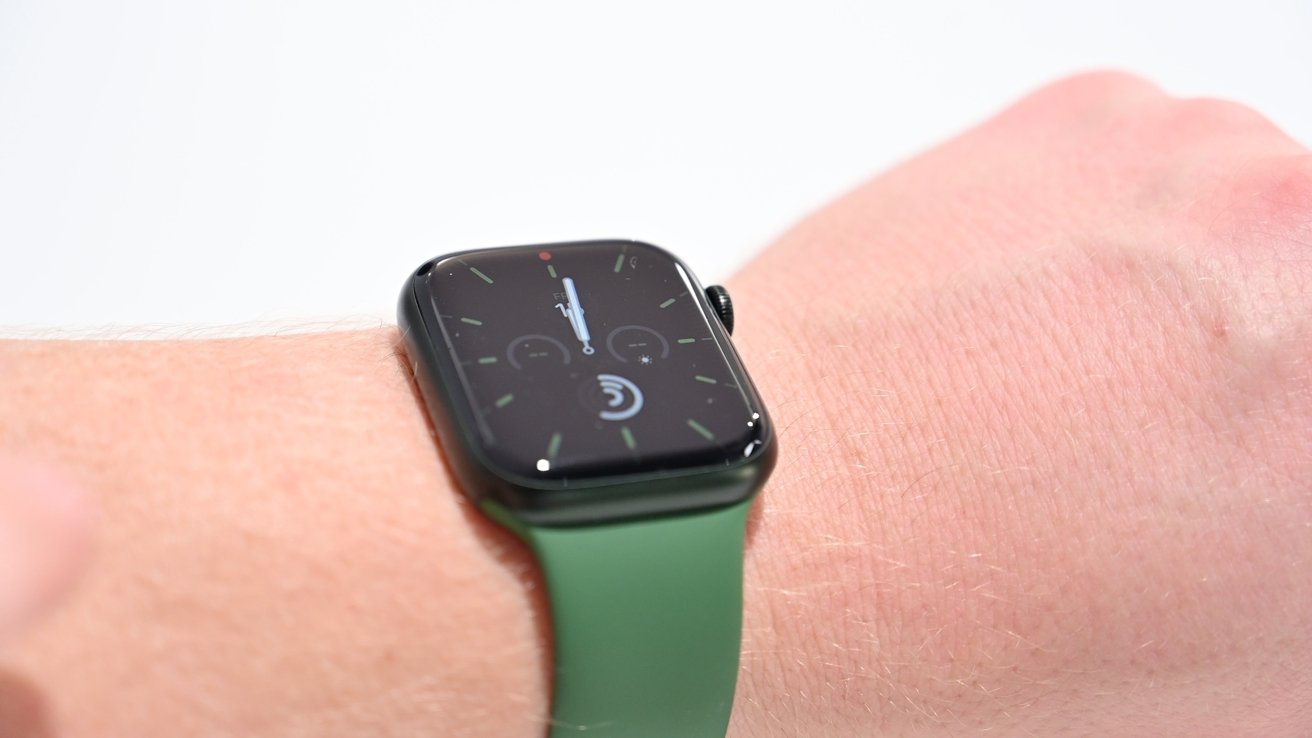 Apple Watch Series 7 in its inactive state is brighter
The improved brightness is the most apparent change to the Apple Watch, year over year. Apple says that when your wrist is down, and you're indoors, the watch face is up to 70 percent brighter in this inactive state -- and it certainly looks that way in use. It's much easier to see the time without having to raise your wrist.
Apple Watch Series 7 - Power and charging
Enhanced charging speed -- and not enhanced battery life -- is one of the flagship new features on the updated Apple Watch Series 7. It says a lot about how crucial charging speed is to users while simultaneously speaking to the lack of other new features.
Charging on Apple Watch Series 7 is much quicker this year. Specifically, it is up to 33 percent quicker, with the included charger providing an 80 percent charge in only 45 minutes. Before bed, eight minutes on the charger will yield eight hours of sleep tracking.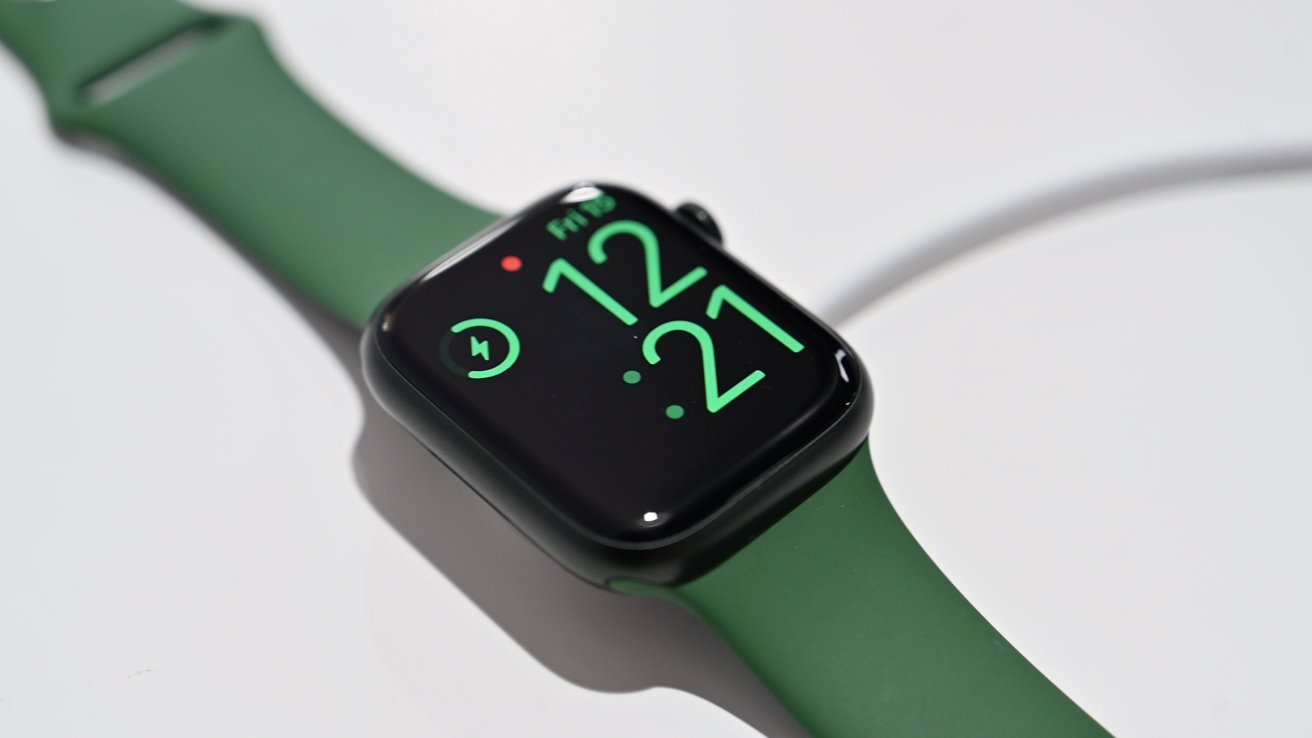 Apple Watch Series 7 charging speed
We haven't been able to test this newfound speed much as of yet, as our time with the new model has been limited. That said, none of our existing Apple Watch pucks support the new faster charging.
Apple's entire accessory collection doesn't support the faster charging on the Apple Watch Series 7, given that it all predates the new model, and there probably isn't a way to enable it with a firmware update. This includes the
MagSafe
Duo, the expensive Apple-branded Apple Watch magnetic charging dock, and the existing
USB-C
Apple Watch puck.
Accessory-wise, everything feels fragmented at the moment. Apple hasn't updated its charger accessories, and it also hasn't yet allowed third parties to create fast charging Apple Watch pucks. Of course, none of this is particularly new, as iPhone users have been buying new cases annually more often than not.
In short, if you want to fast charge, you have to use the puck that came in the box. There are no other options in October 2021.
On the plus side, that new Apple Watch charging puck now has an aluminum cover to it, replacing the plastic covering it had before all the way down to the Aluminum models. This is a step down for stainless steel Apple Watch owners, though, as those models used to come with a stainless steel-covered puck.
Apple Watch Series 7 - Colors
For the first time, Apple has replaced every color of the Apple Watch Series 7. At least in the aluminum material. Silver and Space Gray have been put out to pasture and replaced with Starlight and Midnight to the frustration of many users.
Silver and Space Gray lugs no longer perfectly match but instead are just a bit off. Starlight has a slight amber hue, while Midnight has a tiny amount of blue mixed in.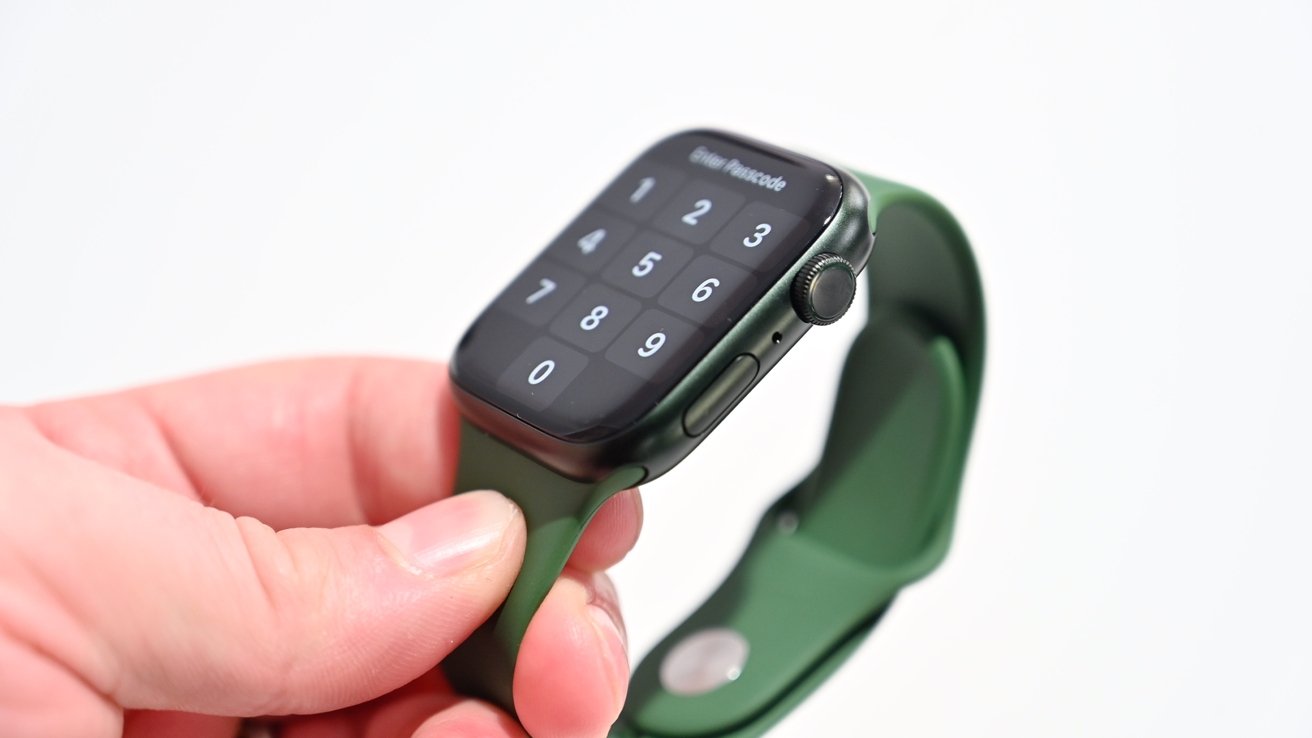 Green Apple Watch Series 7
The (PRODUCT)RED and blue colors are slightly bolder and less pastel compared to Series 6 iterations. Green is an all-new color this year. While that green looks striking, it comes two years after Apple had the flagship green iPhone 11 Pro.
That new green color looks great with Apple's new lineup of bands, including the Sequoia Green Leather Link.
Apple Watch Series 7 - Where to buy
The Apple Watch Series 7 is available for purchase from popular Apple resellers, with AT&T knocking
$200 off at press time
when you buy two Apple Watches.
Shop the cheapest prices in our
Apple Watch Series 7 Price Guide
, which is updated daily. The
AppleInsider
team also tracks the
best Apple Watch deals
across the entire product line, with closeout savings offering up to $290 off.
Read on AppleInsider