iFixit takes a closer look at Apple's $19 polishing cloth
The repair specialists at iFixit have completed a tongue-in-cheek "teardown" of Apple's thinnest product: its now sold-out $19 polishing cloth.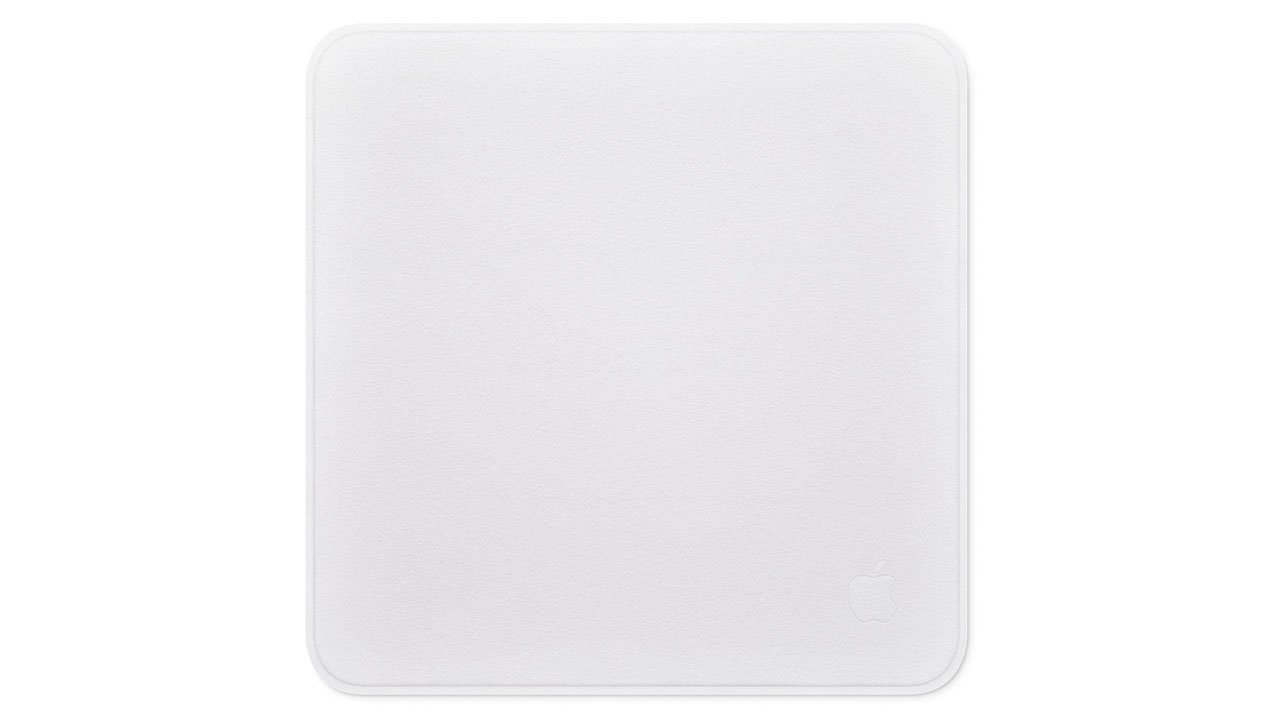 Credit: Apple
Previously a
repair component
for the
Pro Display XDR, Apple made the $19 polishing cloth available for direct purchased earlier in October. It quickly
sold out
.
In the same vein as the memes that the cloth has inspired, iFixit's inspection and teardown of the accessory is humorous in tone.
"Look at that off-white coloring. The tasteful thickness of it," iFixit wrote. "Oh, my God. It even has a watermark."
The repair site notes that the material of the cloth feels identical to the inner lining of an
iPad
Smart Cover, which is made with a think layer of microfiber on the inside. Both materials have "a distinct synthetic leather feel to them with a hint of fuzziness, similar to Alcantara."
Upon "tearing down" the product, iFixit found out that the $19 polishing cloth is actually two separate cloths glued together.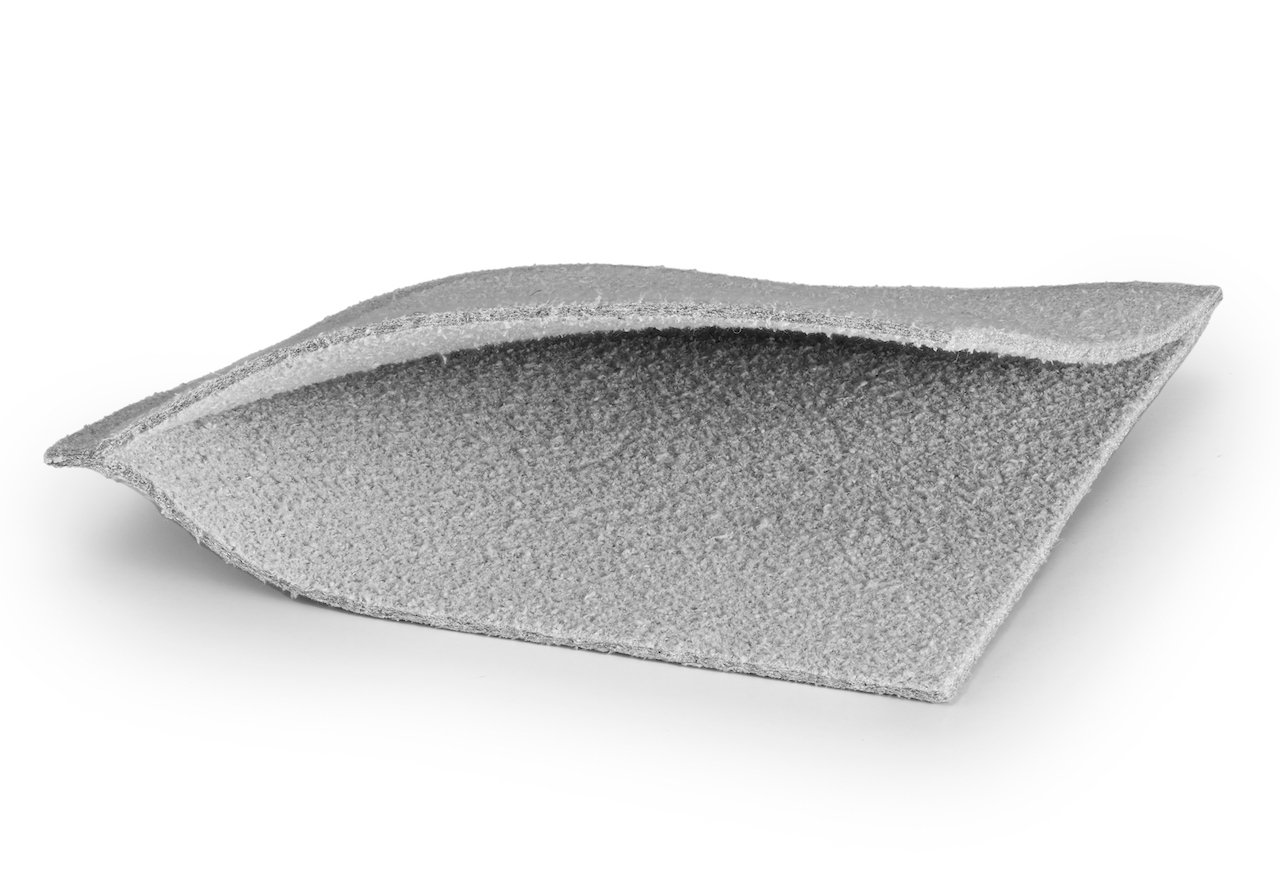 The $19 Apple polishing cloth is, in fact, two cloths glued together. Image courtesy of iFixit
"If you feel a bit underwhelmed by your $19 purchase, pull both layers apart and suddenly you have two cloths, each costing only $9.50," the site wrote.
Going deeper in the material, iFixit examined the cloth under a microscope, which appears to feature intricately woven fibers.
"Under a microscope the premium quality of Apple's polishing cloth comes to life. On the left, you'll see a plain old cleaning cloth. Boring," the site writes. "On the right? Miniscule fibers intricately woven together, uniting to become not just a tool for cleaning, but an object of beauty worthy of being cleaned itself. Amidst the beauty, a thin line delicately traces the form of mankind's foundational fruit: an apple."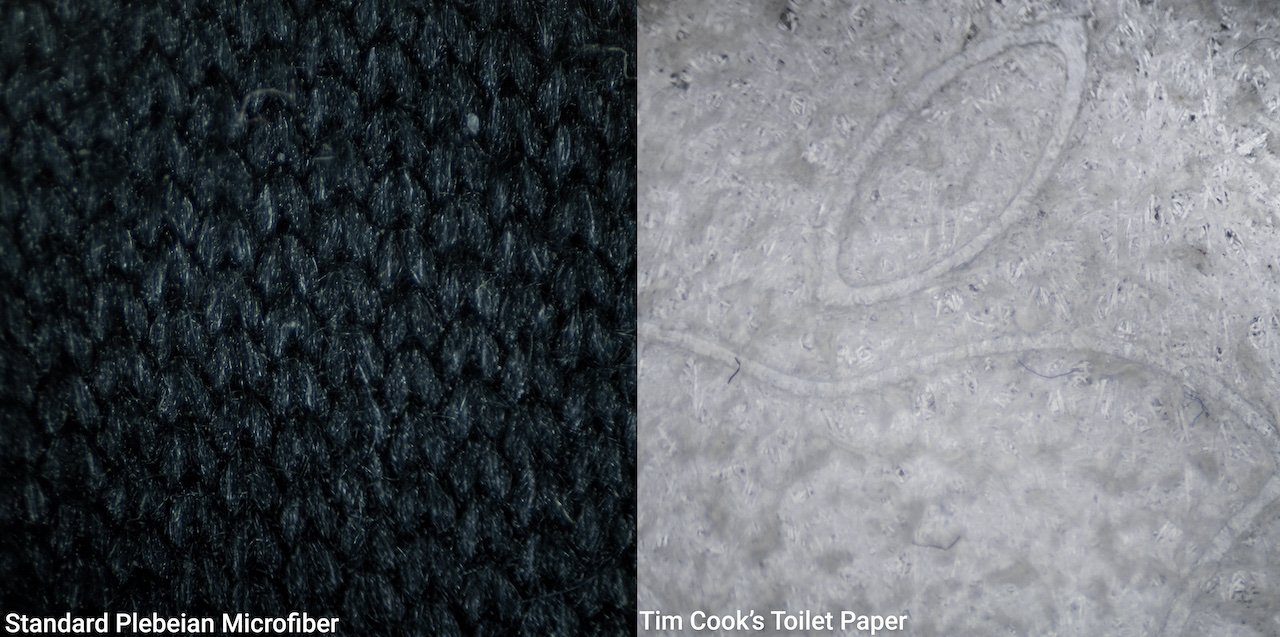 A microscopic view of a standard polishing cloth (left) and Apple's $19 cloth (right). Image courtesy of iFixit.
The repair experts rated the polishing cloth a zero out of 10 on its scale, but only for "distracting us from a very important MacBook Pro teardown and not going back together after we cut it into pieces with scissors."
Although Apple's $19 polishing cloth is currently sold out, there are still
third-party alternatives available online
. They may not have an Apple logo etched on them, but they'll clean your Apple devices just fine.
Read on AppleInsider