Canadian carrier set iPhone clocks back one hour, a week early
Posted:
in iOS
edited November 2021
As Daylight Saving Time changes occur around the world, some
iPhone
users in Canada have seen their carrier jump the gun.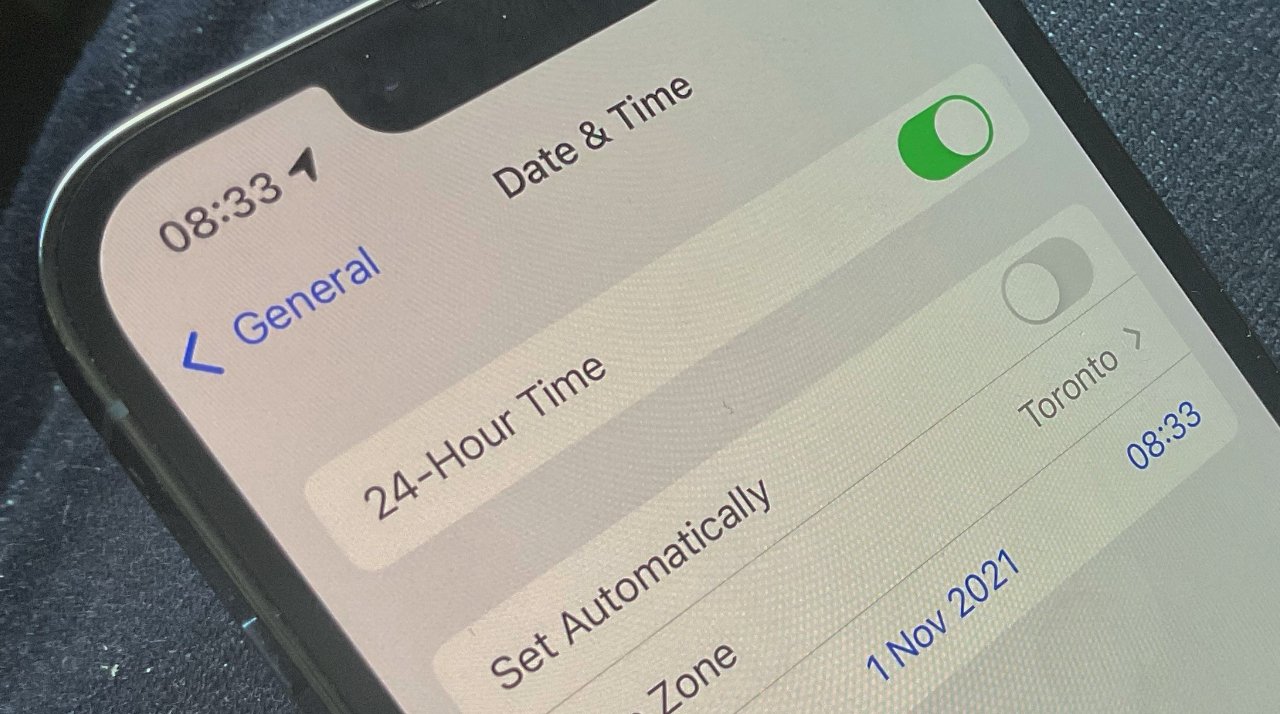 You can switch iPhone to manual and set a time yourself
Spring forward, fall back -- it's harder than it sounds. Previously, Europeans have
woken up an hour late
because of Apple's iPhone alarm bug,
Australians have fallen foul
of an
Apple Watch Series 4
issue, and iOS Calendar
hasn't been immune
either.
According to multiple user reports which originally cited the Rogers carrier, iPhones actually on Bell were set to mark the end of Daylight Saving Time on October 31, instead of November 7. October 31 is the end of DST in some countries, such as the UK where British Summer Time switches to Greenwich Mean Time on that date.
Bell says that the issue has now been resolved. However, the time may not automatically be corrected, and the carrier recommends users restart their phones, then go into and out of Airplane Mode.
Some clients may have experienced an incorrect time change on their phone this morning. Our teams are investigating the situation in order to resolve the issue as quickly as possible. We apologize for the inconvenience.
Curiously, Canadian and US users with a Google Pixel phone were affected by a similar DST update bug in March 2021.
Read on AppleInsider