Developers get day in court over 'tyrannical greed' of Apple's App Store
Posted:
in iOS
edited November 2021
App developers arguing that Apple hundreds of thousands of hours work are being discarded by Apple "exploiting its market power" with the
App Store
.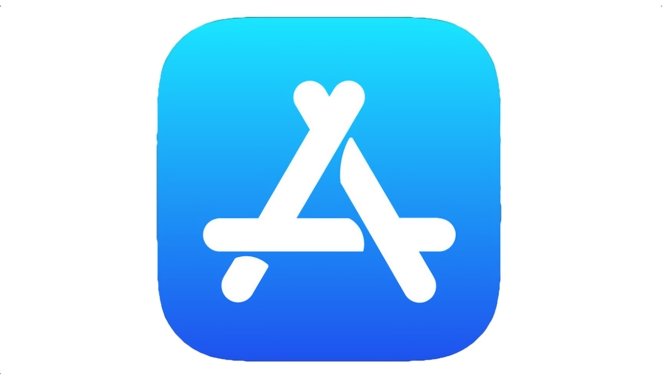 App Store
In July 2021, two developers of
free apps sought $200 billion
in damages from Apple, claiming that the App Store process restrains trade. Now the case has expanded to include a further developer, and representatives of the three have met Apple in a court session.
According to Courthouse News, US District Judge Edward Chen has
held a hearing
session over Zoom, with the developers of "Coronavirus Reporter," "Caller-ID," and "WebCaller," as well as the company Calid. The group continues to press for $200 billion damages, an injunction to prevent Apple barring apps, and an end to the annual $99 developer fee.
"Apple's conduct exploiting its market power substantially forecloses competition , amongst emergency COVID pandemic response apps," the developers said in their court documents. "[H]undreds of thousands of person-years of our best developers are being discarded by Apple's tyrannical greed."
"The United States government spent decades building what is now known as the Internet," continue the developers. "Subsequently, we as a nation collectively invested in putting a smartphone, an amalgamation of sensors, software, and communication devices, in the hands of nearly every citizen, forming a network with capabilities amounting to fantasy of science-fiction of prior generations.
According to the developers, this means that everyone should have access to the App Store. Judge Chen sought to clarify whether the dispute was about the App Store, or people's ability to run these apps.
"What is the access issue here," he asked, "the smartphones themselves, or the store?"
The developers decided to focus on the phones and how Apple controls them. Apple attorney Rachel Brass said that this does not form an argument for an antitrust complaint.
"If the complaint is about access to the store then smartphones are not the relevant market," said Brass. "You have to be a competitor in the relevant market, and none of the plaintiffs here are smartphone manufacturers."
Judge Chen also pressed on the details of the complaint, and whether Apple's rules could legitimately be described as antitrust.
"It's not like Apple is trying to sell a competing app and icing people out," he said, "it is unhappiness with getting access to the store."
"How is that an injury to general competition?" asked the judge. "There's individual grievances but how is that anticompetitive injury?"
Dr. Jeffrey Isaacs, developer of "Caller-ID" and "WebCaller," said that Apple wielded "authoritarian control" over the App Store.
"We'd like to be distributors of apps, but we're being disallowed from competing with Apple there," he said. "The only way to distribute an iPhone app is the App Store and it should be open."
Apple's attorney said that the developers' arguments did not demonstrate Apple that was unfair as it pertains to competition. She said that the same arguments proved the opposite.
"For example, for the Covid-19 app," she said, "the plaintiff alleges there are thousands of apps for Covid-19 that have been allowed onto App Store. So that's not an injury to competition, that's an injury to Coronavirus Reporter."
Judge Chen is considering the arguments. No date has been set for his decision.
Read on AppleInsider