The new MacBook Pro: Why did Apple backtrack on everything?
Apple's new models of
MacBook Pro
have detoured away from the trend of becoming lighter and more minimal, and toward being thicker, heavier, and packed with more connection options. Why did Apple change course?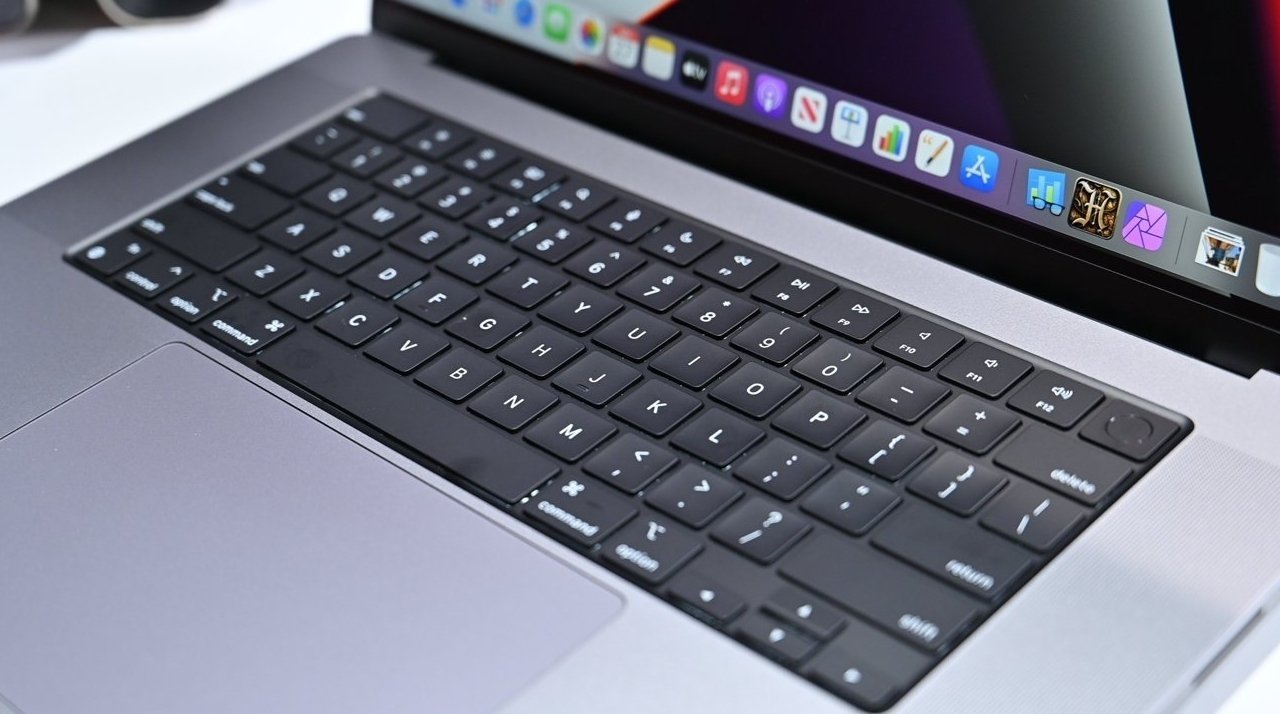 The Touch Bar is no longer on the MacBook Pro.
The latest MacBook Pro models have reversed many of the decisions Apple made with the design and functionality of the 2016 version, much
to the delight
of its users.
Gone is the Touch Bar, replaced by a row of full-sized function keys and a dedicated
Touch ID
button on the right-hand side.
Apple's decision to pare down the ports to a selection of Thunderbolt connections has also been partially reversed, with the inclusion of a
full-sized HDMI
port and an updated version of
MagSafe
. There's even an SD card slot, saving users from needing to carry around a separate card reader.
The designers didn't stop there, either. The new design is slightly thicker and heavier than in
previous iterations
. Those are two designs strategies that, in days gone by, would be seen as the antithesis of all for which Apple stands.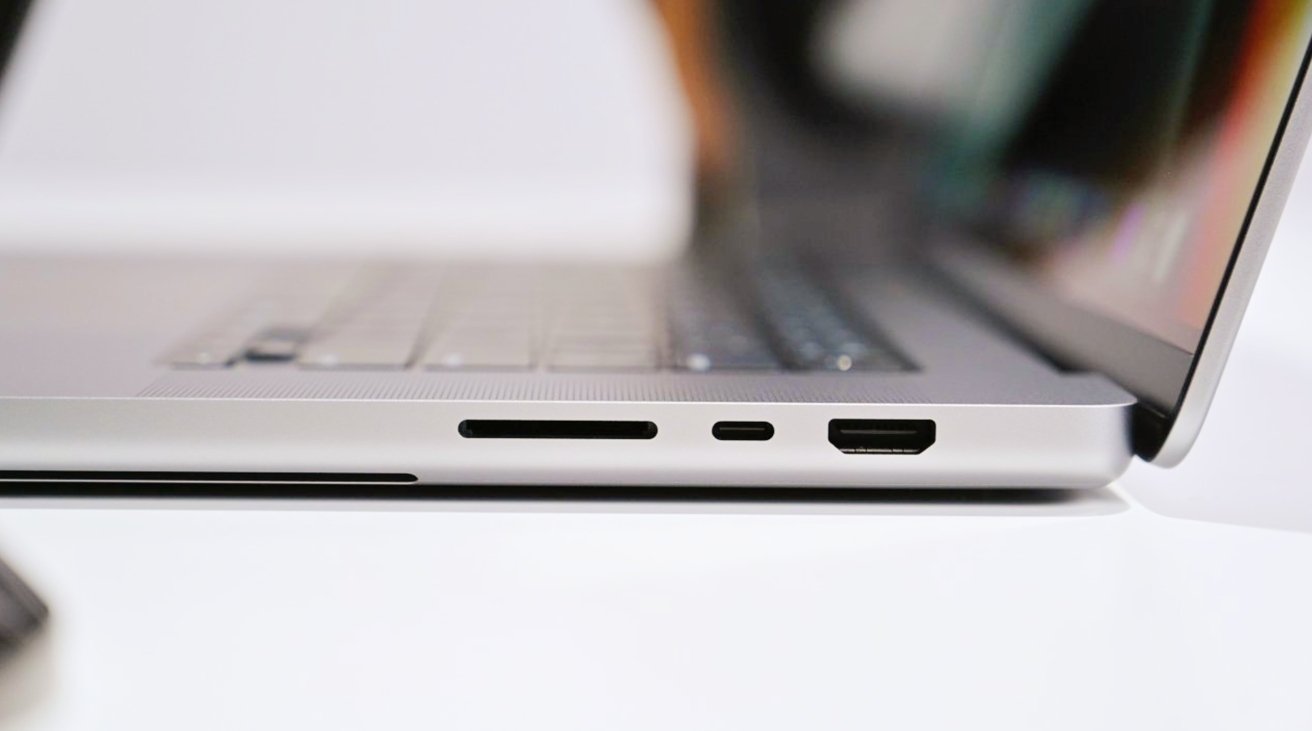 The new ports on the MacBook Pro include HDMI and an SD card slot.
But we're not dreaming. The new
14-inch MacBook Pro
and
16-inch MacBook Pro
have ushered in a new design language and a satisfying return to form for professional use.
So, why has Apple seemingly backtracked on pretty much everything?
Goodbye, Sir Jony
It's hard to ignore the impact Jony Ive had on Apple's return to fortune. Arguably,
Steve Jobs
couldn't have brought his company back from the brink of bankruptcy without Ive's influence.
He gave us the
iPhone
,
iPad
, and countless other industrial designs, all of which combine beauty with function and long-lasting durability.
But Ive didn't always get it right with the numerous design decisions needed to produce each and every Apple product.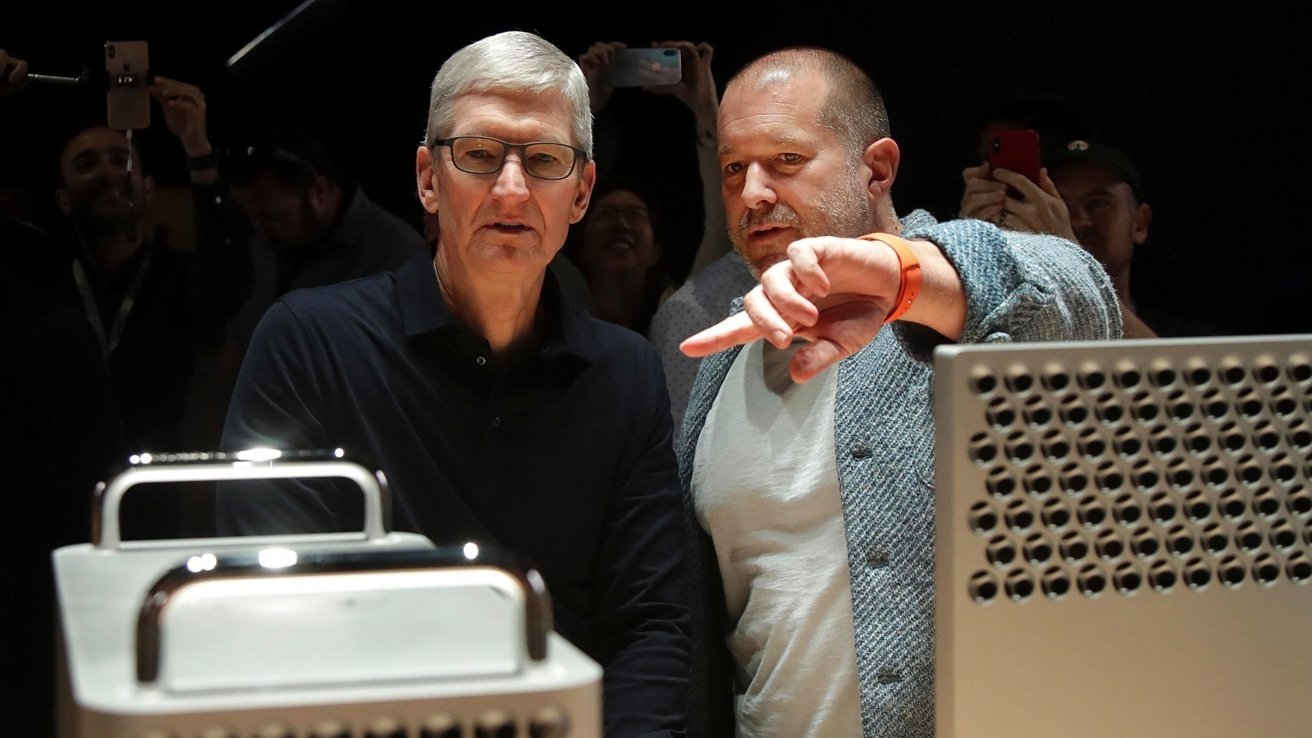 Former Apple design chief Jony Ive (right) with CEO Tim Cook
There was a relentless desire to make laptops and smartphones as thin as possible. This resulted in ports and headphone jacks being removed, forcing more users into adopting dongles and carrying adapters around that they previously didn't need.
The pursuit of thinness also helped create some of the company's most undesirable headlines when it comes to the
infamous butterfly keyboard
.
Ive's influence on the 2016 MacBook Pro redesign will spark debate for many years to come, but the notebook still sold by the bucketload. It's just a shame that so many professional users felt short-changed with the minimal port selection and the aesthetic.
The new M1 Pro and M1 Max-powered MacBooks Pro have been almost universally regarded as the redesign those users and hobbyists have been hoping for.
Whether or not their timing matched that of
Ive's departure
from Apple is
anyone's guess
.
Apple has clearly been listening
The return of the SD card slot is likely to please plenty of mobile video editors and photographers, who no longer have to carry around an SD card reader in their bag.
MagSafe's triumphant return will also delight its army of fans, who have spent the past few years worrying about inadvertently knocking their USB-C-attached MacBook Pro from the table to the floor with a single tug of the cable by an errant foot or a rushing dog.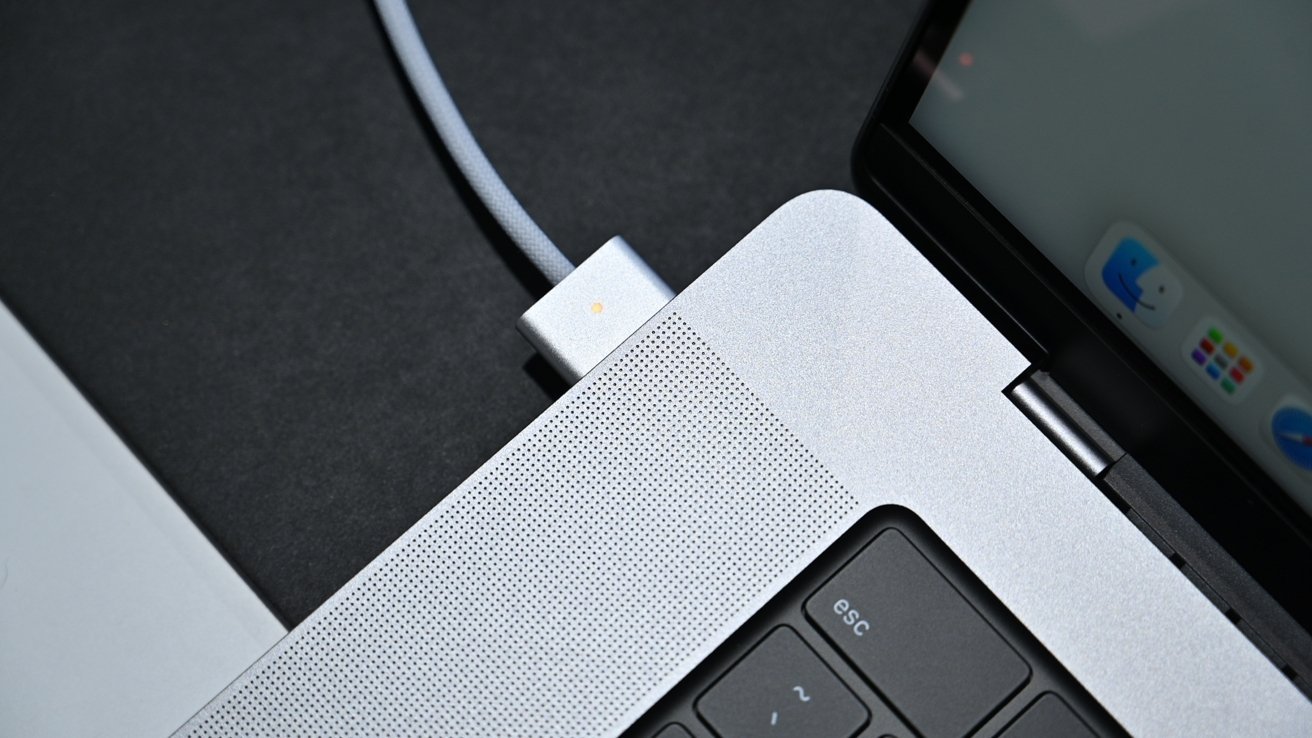 MagSafe has returned to the MacBook Pro port lineup.
But, there's one addition to the new MacBook Pro which reveals just how closely Apple has been listening to its critics: the HDMI port.
There's nothing worse than sitting in an important meeting with your MacBook Pro and realizing that you can't connect it to the projector to present your report. A direct connection isn't likely in the vast majority of office spaces, who are used to hooking up video cables to notebook ports, and probably won't have accommodations in place for the Thunderbolt-only MacBook Pro lineup.
Dongle anxiety is something that has plagued MacBook owners since 2016. Therefore, the sudden reappearance of a full-sized HDMI port on the new version will spare many theoretical blushes.
The thing is, complaints like these rarely make headlines. A missing HDMI port will always be trumped in complaints by the outcry over a terrible keyboard or Touch Bar irritations. The fact Apple has reneged on this feature reveals that the company is looking beyond the headlines and is listening closer than perhaps any of us thought.
Somehow, the grumbles about HDMI ports made their way to key stakeholders at Apple Park -- maybe they'd had enough of the lack of useful ports themselves. This is great news for consumers and professionals: Apple is actually listening.
It's a great time to be a Mac user right now.
Apple Silicon
has already made a sizable dent in the universe, and Apple is acutely aware of the fact.
That's why it backtracked on practically everything with the new MacBook Pro. There's no room for anything to get in the way of users for what are barnstorming professional computers.
Where to buy
Apple's 2021 MacBook Pro line is discounted heavily exclusively for
AppleInsider
readers, with the latest deals at your fingertips in our
Mac Price Guide
.
In addition to savings on the systems themselves, you can also take advantage of deals on
AppleCare
and special financing incentives. At the time of this review, Apple Authorized Reseller Adorama is knocking $100 to $200 off 14-inch and 16-inch models in addition to $60 to $80 off AppleCare with this
cost-saving activation link
and promo code
APINSIDER
(step-by-step activation instructions can be
found here
).
Read on AppleInsider