New Sonnet Echo 5 hub has three downstream Thunderbolt 4 ports, one USB-A
Posted:
in macOS
edited December 2021
Sonnet's new Echo 5 Thunderbolt 4 hub provides not just more downstream Thunderbolt ports to modern Macs, but also a fast USB-A port for older peripherals.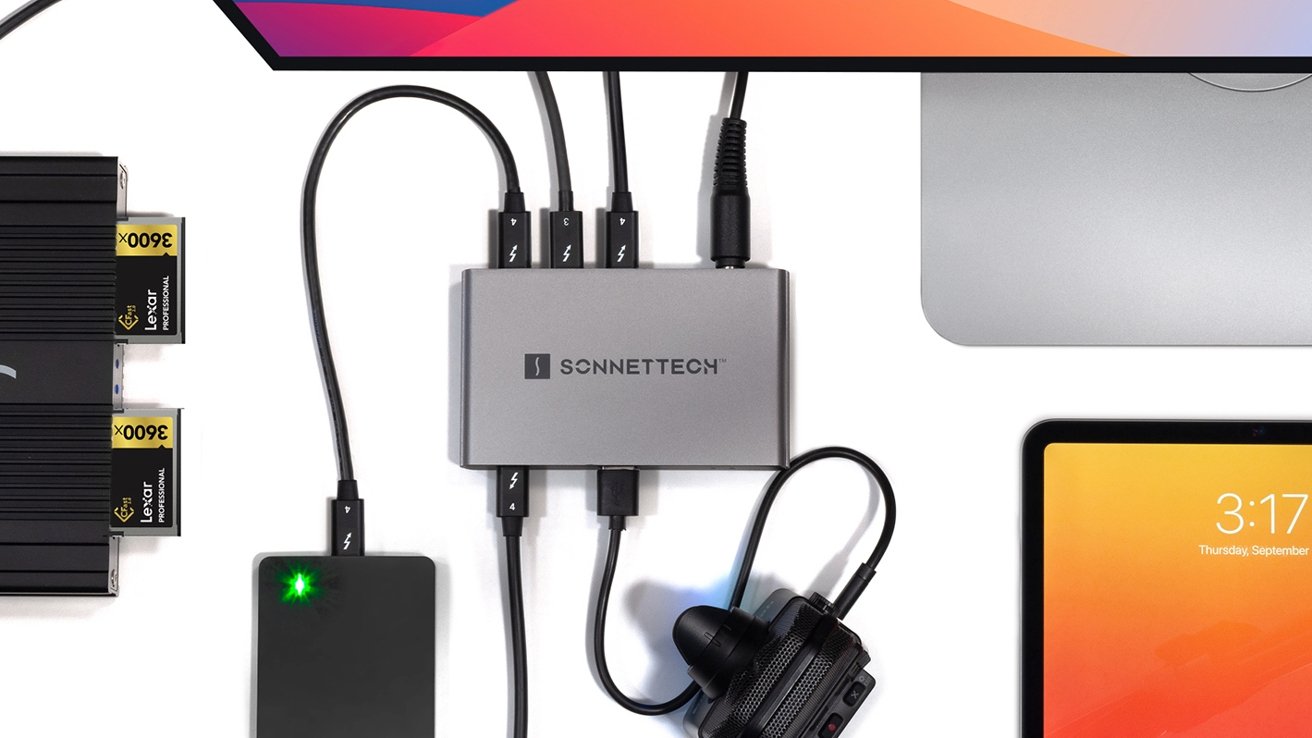 The Echo 5 hub features four Thunderbolt 4 ports, with one connecting to the host computer. The rear of the device has three Thunderbolt 4 ports, and the power socket. The front features one USB 3.2 Gen 2 Type A port capable of speeds up to 10 gigabits per second while providing 7.5 watts of power, and one Thunderbolt 3 port that connects to the host.
Sonnet's hub delivers up to 85 watts of charging power to the host device, and is compatible with all computers with Thunderbolt 4 ports. This includes all of the Apple Silicon Macs, all Mac computers with Thunderbolt 3 ports running macOS Big Sur or macOS Monterey, and iPad Pro models with a Thunderbolt port.
On Apple's M1 Max or M1 Pro machines including the
14-inch MacBook Pro
and the
16-inch MacBook Pro
, the Echo 5 hub can connect up to two 5K displays or a single display at 8K resolution. Apple's M1 lineup including the Mac mini, MacBook Air, 13-inch MacBook Pro, and 24-inch iMac can support one display at up to 6K resolution.
External monitor support and resolution varies across the Intel MacBook Pro with Thunderbolt 3 port lineup.
When used with an iPad Pro with a Thunderbolt port, the Echo hub provides users the capability to connect multiple devices to the tablet at the same time, while also charging it at full power. Users may also connect a single display with resolutions up to 6K to mirror the content on the iPad's built-in display.
The Echo 5 Thunderbolt 4 Hub is available now
from Sonnet
at the suggested retail price of $199.99.
Read on AppleInsider