Sonnet unveils new adapters for connecting two displays to an M1 Mac
Sonnet has announced new dual display adapters that can allow
M1
Mac users to connect two monitors to their devices using a single port.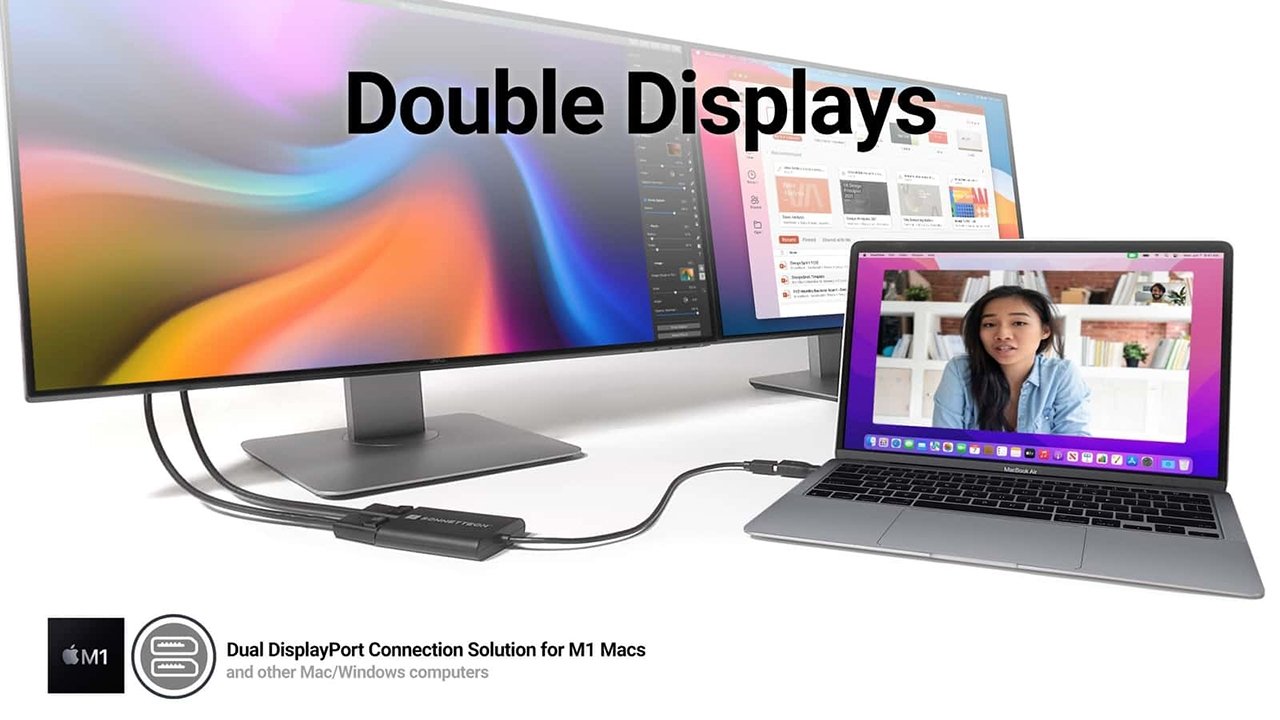 Sonnet DisplayLink adapter
The Sonnet DisplayLink Dual DisplayPort adapter for M1
Macs
comes with a captive cable with a USB-A connector, though it also includes a USB-A to USB-C adapter. It can connect with a compatible USB or Thunderbolt port for bus-powered usage.
A DisplayLink adapter can allow users to connect a pair of 4K displays using a single port. The adapter supports displays with resolutions of 3840 x 2160 and refresh rates of 60Hz.
Sonnet says the adapters are aimed at owners of Apple's 13-inch
MacBook Air
and
13-inch MacBook Pro
, both of which only include two Thunderbolt / USB 4 ports. Using the DisplayLink adapter means that users can still set up a dual-monitor workflow despite the M1 chip limitation on external USB displays, with another port freed up for charging.
Users can connect the adapter directly to their MacBook devices, or to a hub connected to their computers. The adapter also supports audio playback through the display cable. Since the Sonnet adapters are DisplayLink accessories, users will need the proper drivers to run displays on it.
The Sonnet DisplayLink Dual DisplayPort retails
for $149.99
and will become available from the company in the first week of February.
Read on AppleInsider