If $549 wasn't enough for AirPods Max, you can get a Gucci case for $980
Gucci has introduced its Ophidia case for
AirPods Max
, giving owners of Apple's premium personal audio device a storage solution more expensive than what it protects.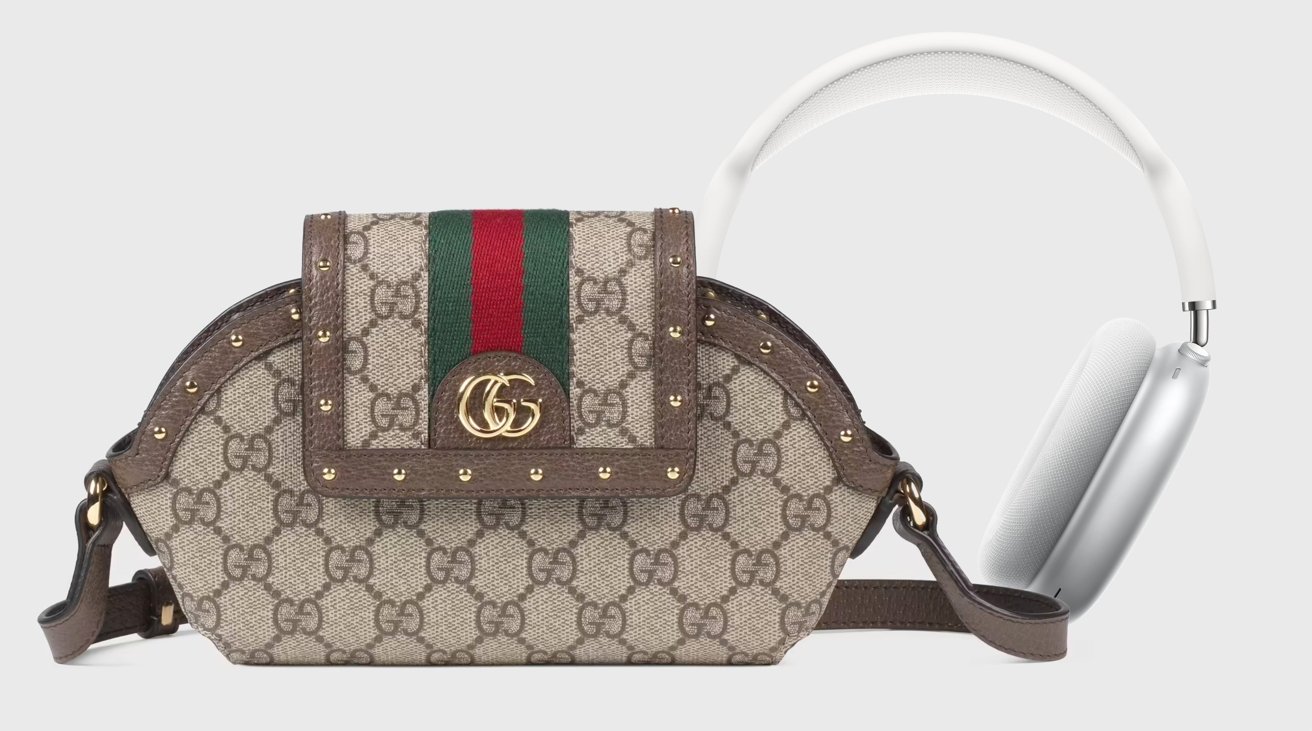 Launched on Gucci's website, the
Ophidia case
for AirPods Max is a continuation of the series, which already offers similarly-styled cases for
iPhones
,
AirPods
, and other devices. Made specifically for AirPods Max, the case is said by Gucci to bring "vintage and contemporary together through its archive-inspired design elements."
The case features a beige and ebony "GG Supreme" outer canvas, with brown leather trim featuring gold-toned hardware. Securing the case shut is a band featuring the same canvas and leather mix, as well as a green and red web, and the double G insignia, all hiding a snap button closure.
Protecting the AirPods Max is a blue neoprene and viscose lining with a "Hodiernum" print, which is latin for "belonging to the present day." A shoulder strap is also supplied, providing a 23.6-inch drop that can be adjusted by the wearer.
In a similar fashion to premium handbags, shoes, and other items, Gucci recommends to store the case in a "provided flannel bag or box" when not in use. It also seems to be more a fashion item than utilitarian, as Gucci also says to to protect it from "direct light, heat, and rain."
Available online via Gucci's store, the Ophidia case for AirPods Max costs $980. For reference, AirPods Max sold from Apple directly are priced at $549 but do go on sale for
less than $500
, making Gucci's case practically twice the cost of the product it is designed to carry.
Despite the sticker shock, the AirPods Max case isn't the cheapest of its type that Gucci sells in relation to Apple products. The company also offers a "Padlock case for Beats headphones," with the thoroughly expensive price of
$3,700
.
Read on AppleInsider