Apple takes majority share of U.S. headphone market, study finds
According to a recent study, nearly 50% of polled U.S. consumers own either Apple's
AirPods
or a product from Apple's Beats lineup.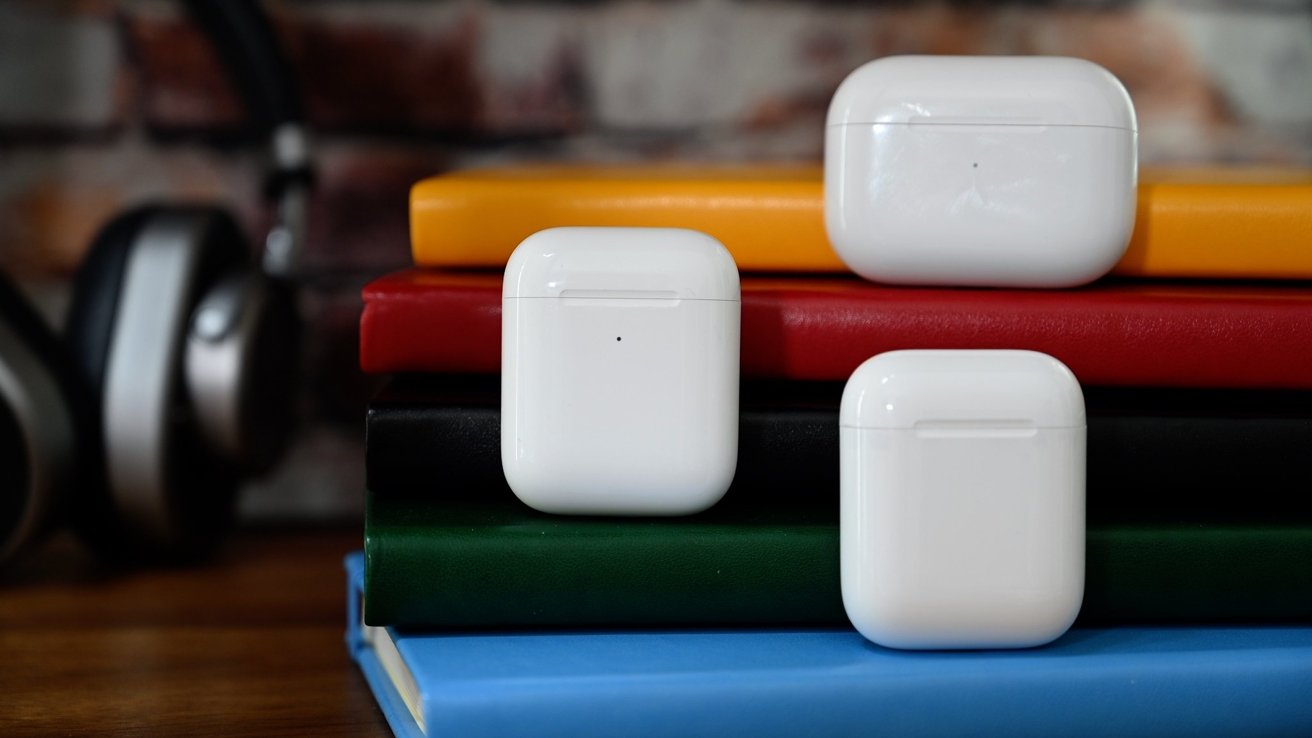 The study
, run by Statista, asked 4,220 adults between the ages of 18 and 64 in the United States about the headphones they use. It found that 34.4% of the responders used Apple's AirPods. The survey didn't specify between products in the AirPods lineup.
Perhaps even more interesting was the fact that the second-highest share was Beats by Dre, which are also
Apple headphones
. Beats accounted for 15.3% of the market.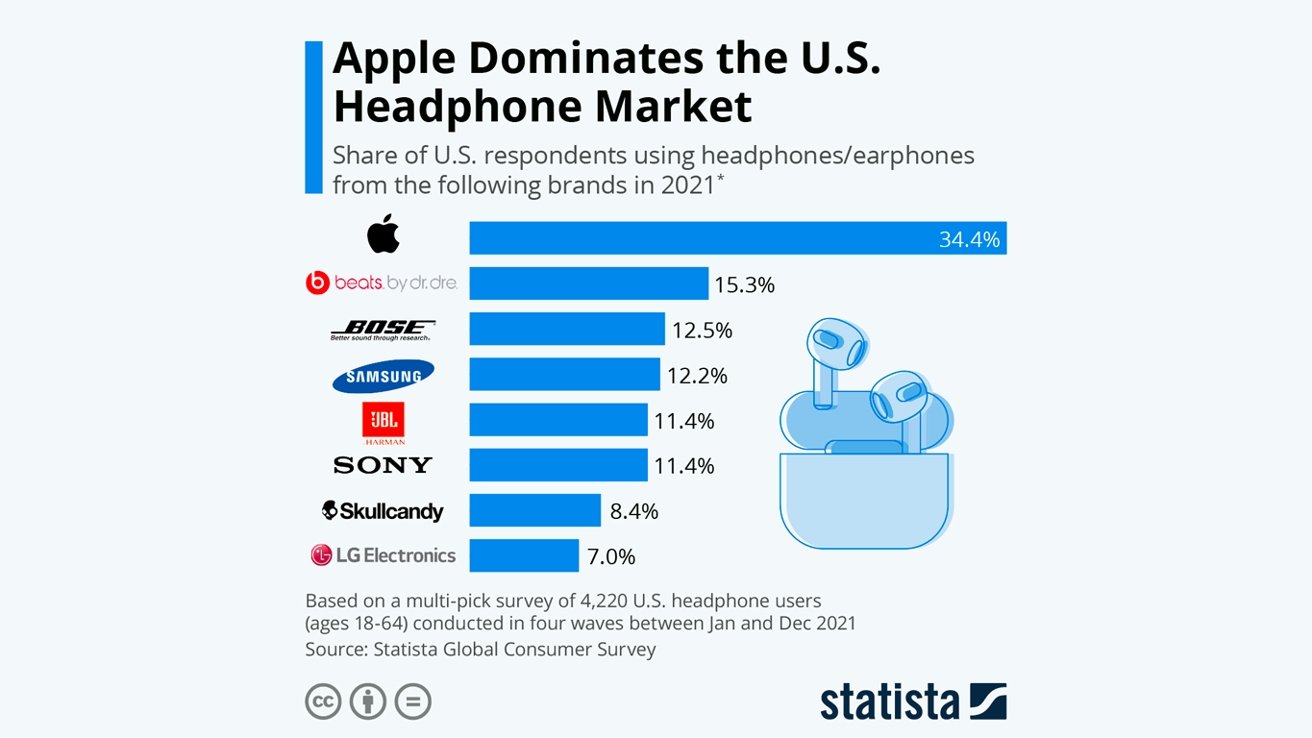 Image Credit: Statista
The remaining shares were Bose at 12.5%, Samsung at 12.2%, JBL and Sony each account for 11.4%, Skullcandy at 8.4%, and LG Electronics at 7.0%.
Launched in 2016, AirPods were Apple's first foray into wireless earbuds. Since then, Apple has expanded the lineup to include the higher-end
AirPods Pro
and the over-ear headphones
AirPods Max
.
In 2020, Apple's AirPods and Beats dominated the audio wearable market. Apple
shipped
an estimated 108.9 million AirPods and Beats devices throughout the year.
Read on AppleInsider