Apple's iPhone dominated U.S. smartphone market in 2021
The
iPhone
continues to be the most popular smartphone in the United States by some measure, analysts claim, with Apple dominating the market throughout 2021.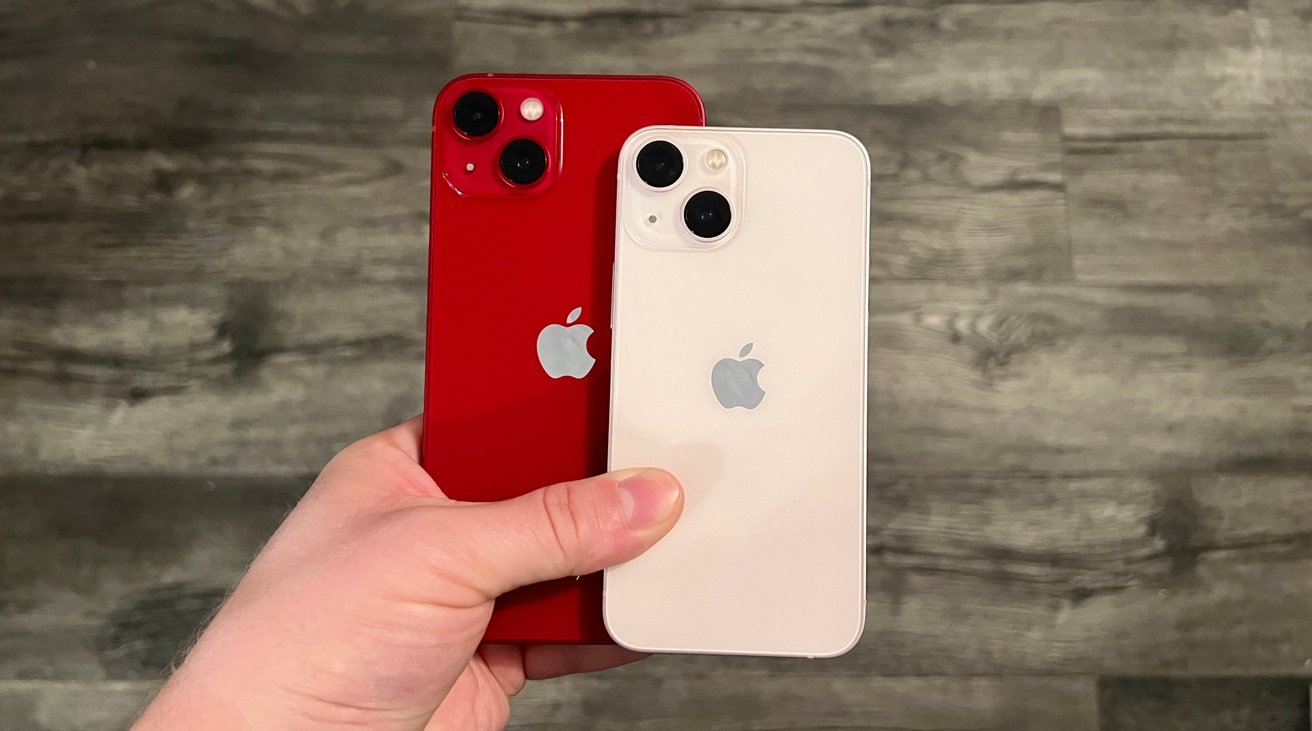 The United States is one of the most popular markets for the iPhone range, with it being a reliable major source of Apple's overall revenue.
In analysis
by Counterpoint Research, it appears that Apple practically consumed over half of the market for most of the last four quarters.
Data from the firm covering all of 2021 put Apple as holding just over 50% of smartphone shipments from Q1 2021 to Q4 2021. The year started with 55% of the market for Q1, amid a market that was growing 14% year-on-year.
The figure lowered slightly in Q2 to a 53% share, with Apple's shipments growing 38%, though
iPhone SE
shortages apparently "hindered prepaid growth." As a whole, the U.S. smartphone market's shipments grew 21% in the period,
By Q3 2021, the market slowed growth, increasing 1% year-on-year. While it had a 47% share of the market, Apple still saw year-on-year shipment growth of 19%, due to a strong launch of the
iPhone 13
series.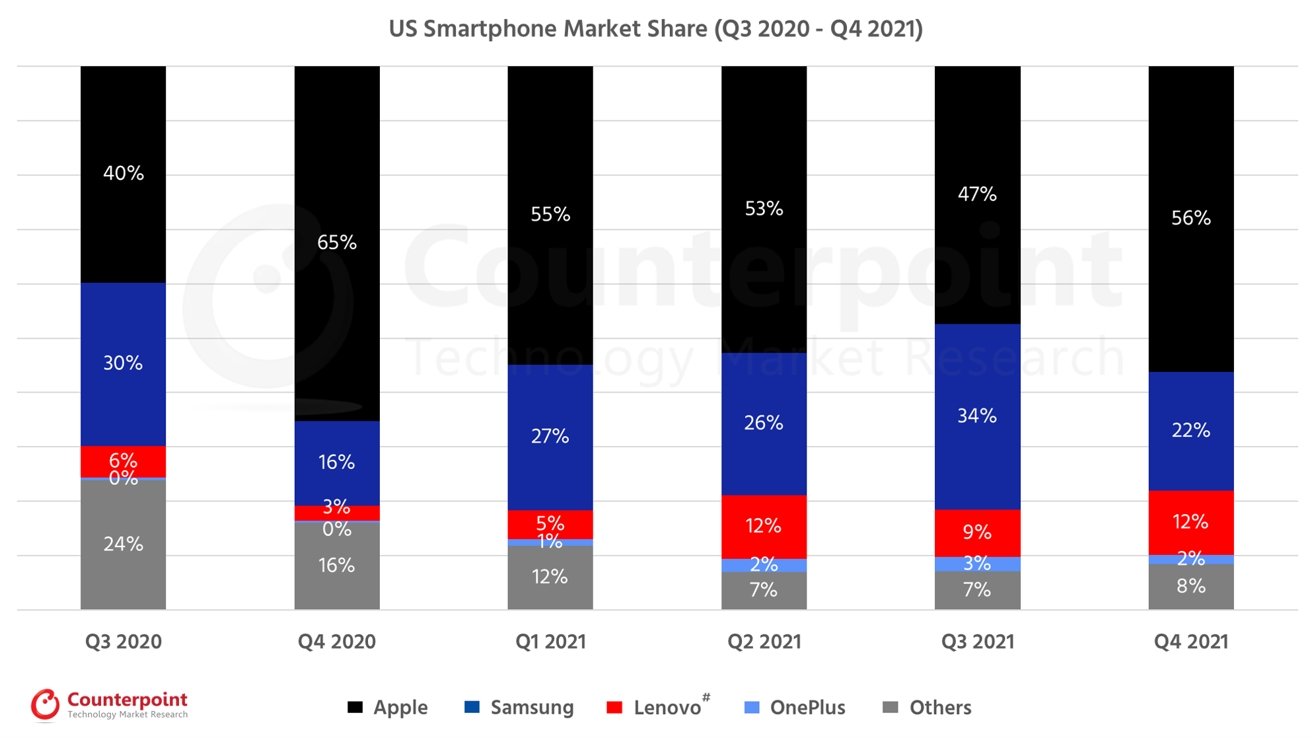 U.S. Smartphone Market Share for Q3 2020 to Q4 2021 [Counterpoint Research]
In the fourth quarter, with industry shipments rising 10% YoY, Apple saw its hold of the U.S. market increase to 56%. While this does mean Apple held the majority of the market, it's still not as high as the 65% share it achieved in Q4 2020, one year prior.
Apple's nearest rival was Samsung, but it only peaked at a 34% share in Q3 2021, and shrank down to 22% in Q4. According to analysts, Samsung "could not replenish its S21-series fast enough," which resulted in the market share decline.
The iPhone is not only seeing considerable success in the United States. In January, Counterpoint claimed Apple had seen
a resurgence
in China, with its 23% market share in Q4 2021 its highest since Q4 2015.
Read on AppleInsider