Everything the rumor mill got right -- and wrong -- about the M2 MacBook Air
Apple revealed the
M2 MacBook Air
during WWDC 2022, and the long-rumored machine was slightly different from what rumors predicted. Here's what they got right and wrong.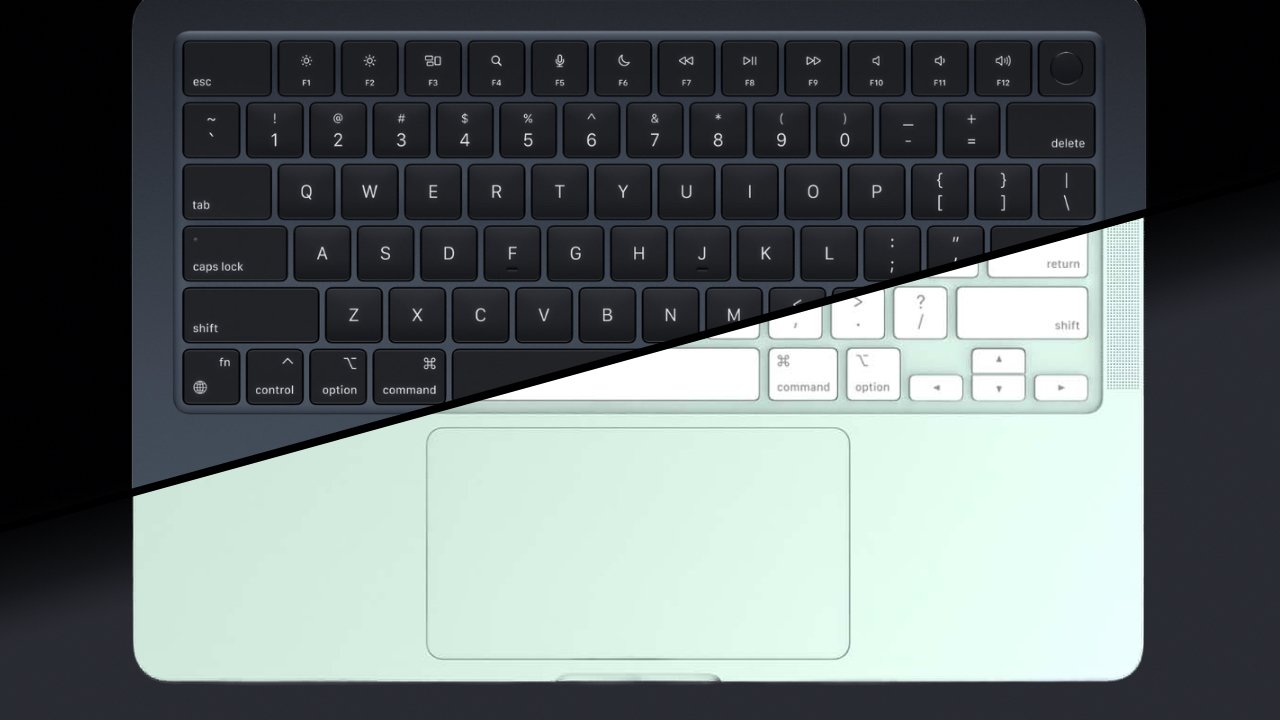 The rumor mill got a lot right about the new MacBook Air
When the
M1 MacBook Air
launched in 2020, Apple didn't change the exterior design from the Intel model in any way. Since that release, rumors have poured in from the usual suspects stating Apple was working on a redesigned model for the M2 launch.
The
24-inch iMac
informed a lot of speculation around the
MacBook Air
and what it would potentially look like at first. Eventually, rumors did as they usually do and merged into something somewhat concrete and accurate.
What we know about the M2 MacBook Air
The MacBook Air was redesigned with a thin aluminum case in four colors. It has
MagSafe
, two Thunderbolt 4 ports, and runs the M2 processor with a 10-core GPU.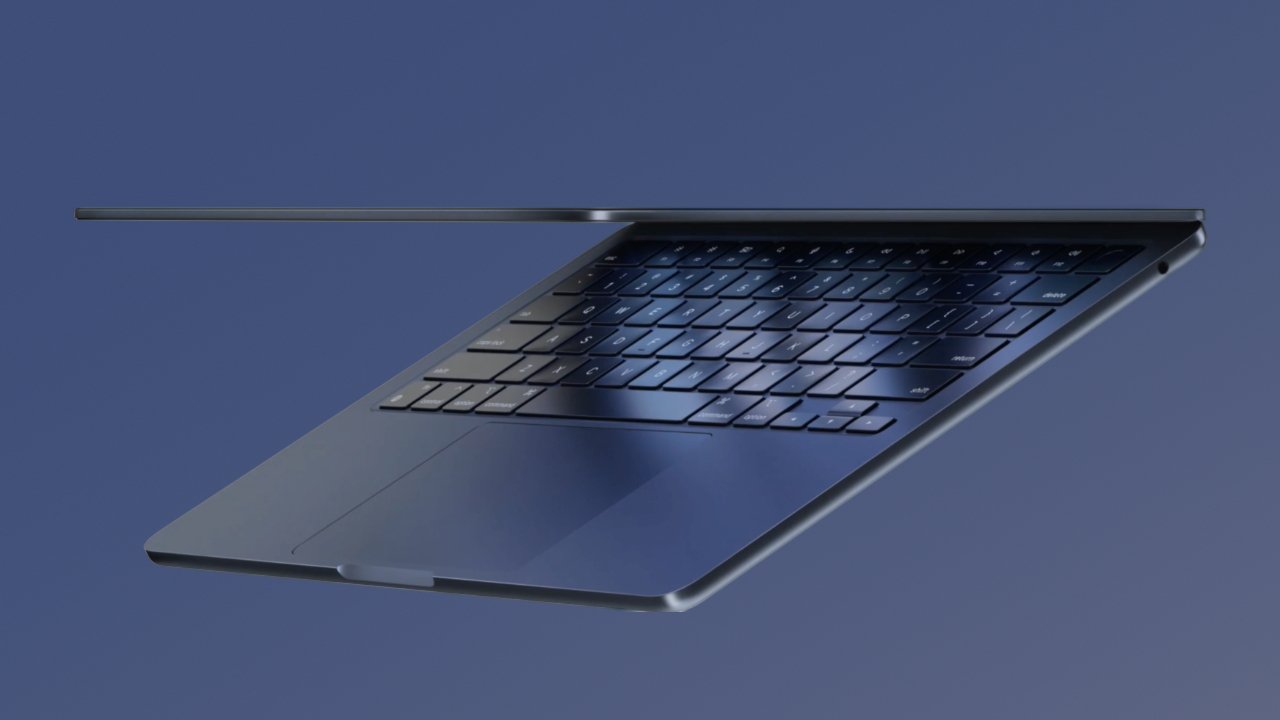 The redesigned MacBook Air has black keys, a notch, and MagSafe
A thin black bezel borders the 13.6-inch Retina display with a notch cutout for the camera. The keyboard is black, and the aluminum surrounding it is the same color as the case.
The M2 MacBook Air weighs 2.7-pounds, is 0.44-inches thick, and has an 18-hour battery life. It comes in four colors -- Midnight, Starlight, Silver, and Space Gray.
The rumor timeline
The Apple rumor cycle is continuous as there is always something else getting ready to be revealed by Apple. However, Apple has done a lot of work to eliminate a large portion of industry leaks. That means there are very few reliable sources that are consistently correct.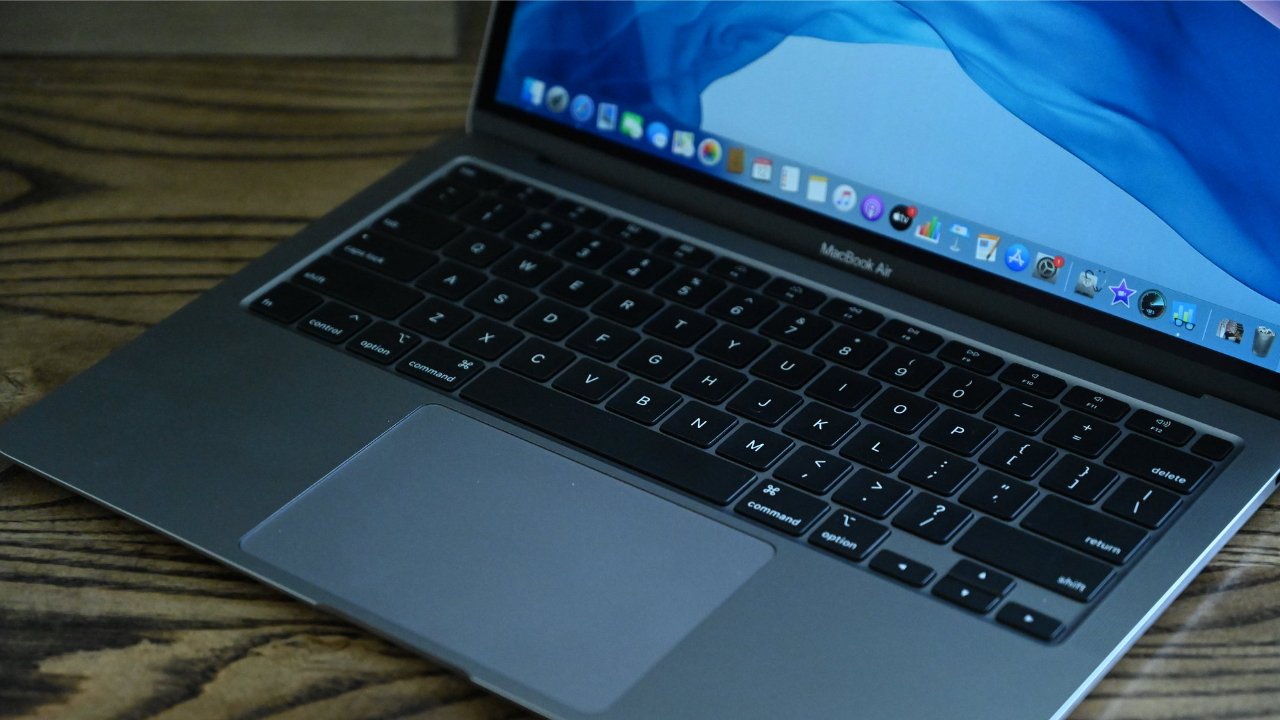 Apple used the old MacBook Air design for the M1 model, so rumors were quick to suggest a redesign
Industry analyst
Ming-Chi Kuo
released
a report
on December 2, 2020, suggesting a redesigned MacBook Air with mini-LED would arrive in 2022. This seems to be the first reliable leak about a
new MacBook Air
entering the production pipeline.
Digitimes
corroborated Kuo's report on January 7, 2021, citing
industry sources
. Specifically, the sources expected the MacBook Air to launch in 2022 with mini-LED.
On January 22, 2021, Mark Gurman, reporting for
Bloomberg
, was among the first
to say
a redesigned MacBook Air would run next-generation Apple Silicon. He suggested it would not replace the M1 MacBook Air but fit into a higher-end option. Gurman does not mention mini-LED but does say a 2021 release is possible.
Jon Prosser
stated that he had seen a blue MacBook Air in a leaked photo on May 7, 2021, saying that it would
come in colors
like the recently released 24-inch iMac. Three days later, he
shared renders
of a MacBook Air with white bezels, two USB-C ports with one on each side, and a white keyboard.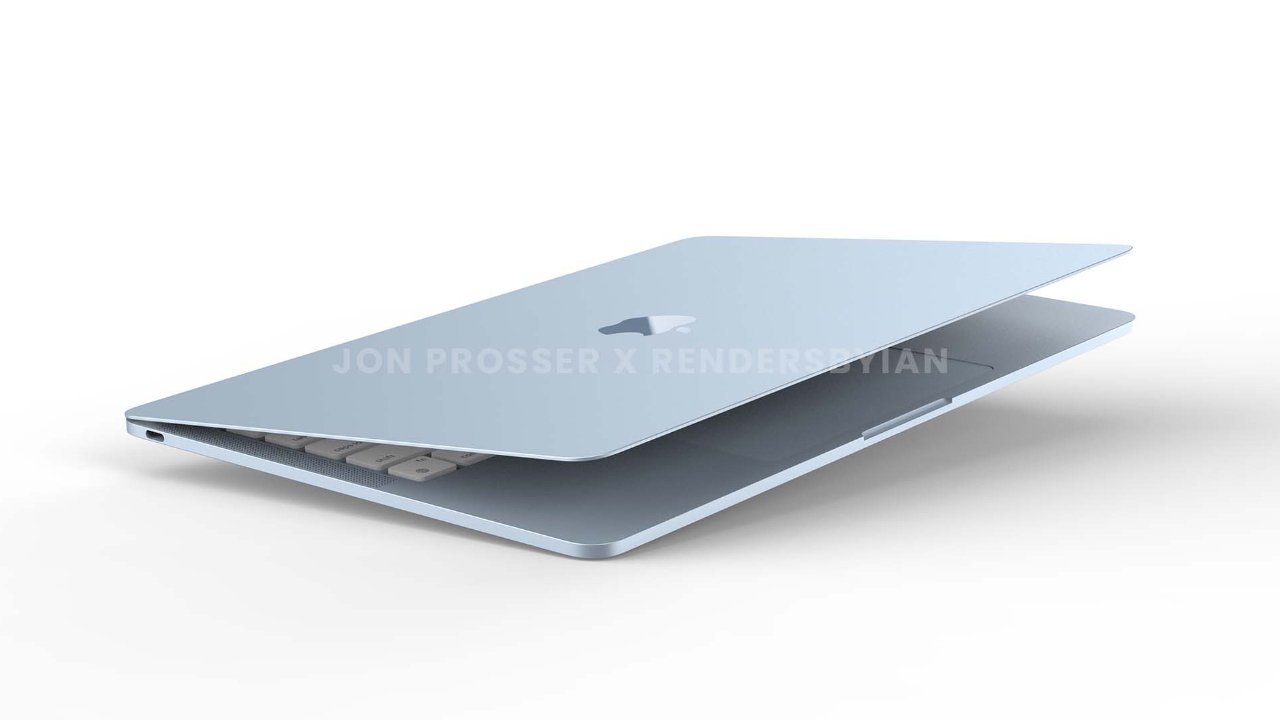 Initial renders of the new MacBook Air redesign showed no wedge-shape, two USB-C ports
The renders were built based on images of a disassembled unit, blue in color, leaked to Prosser and his render artist. The base of the MacBook Air render had two rubber strips, and there was no MagSafe port.
Reports from
Mark Gurman on May 18 corroborated the existence of a redesigned MacBook Air running an M2 processor. The product would launch as early as the end of 2021 with a 10-core graphics processor, but that date wasn't concrete.
Notably, in that report, Gurman remarked that Apple was planning a low-end
13-inch MacBook Pro
with the same M2 processor.
In July 2021, Ming-Chi Kuo shared
an investor note
suggesting that Apple would implement mini-LED in a 13.3-inch MacBook Air display debuting in mid-2022. In August, Kuo
doubled down
on mini-LED and mentioned the new design would be similar to the unreleased
14-inch MacBook Pro
and come in multiple colors. Kuo reiterated these points in a September note.
In October 2021, Leaks began to coalesce into the M2 MacBook Air Apple announced during
WWDC
, with some exceptions. Leaker Dylandtk
shared that
the MacBook Air would be redesigned with no tapered edge, have MagSafe, a 1080p webcam, USB-C ports, no fans, a 30W power adapter, and the M2 processor.
That checks all the boxes except Dylandtk went on to say mini-LED could be introduced in the MacBook Air and that the bezels would be off-white along with the keyboard. The existence of a notch was also still in question.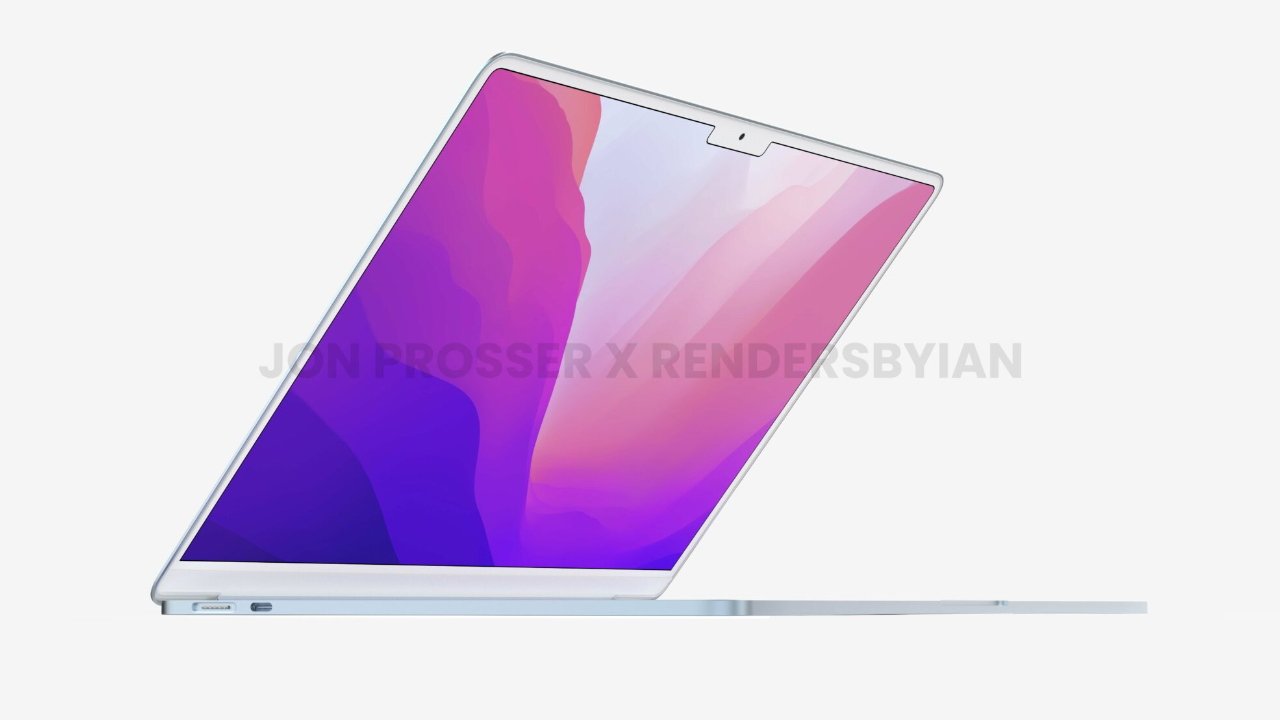 Prosser's revised renders showed a notch and MagSafe port
Prosser released
a new set
of renders with the notch and MagSafe port after these leaks. The final renders were closer but still used the powder blue color and had USB-C ports on either side.
By January 2022, leaks had figured out almost everything there was to know about the upcoming MacBook Air. Gurman released
a report
stating that the M2 would only be marginally faster than the M1 and have a 10-core GPU.
At this point it was down to guessing when a new MacBook Air could launch, and the target was moving fast. The "Peek Performance" event came and went without a redesigned MacBook Air followed
by reports
from
Kuo
and
Gurman
saying the device would arrive later in 2022.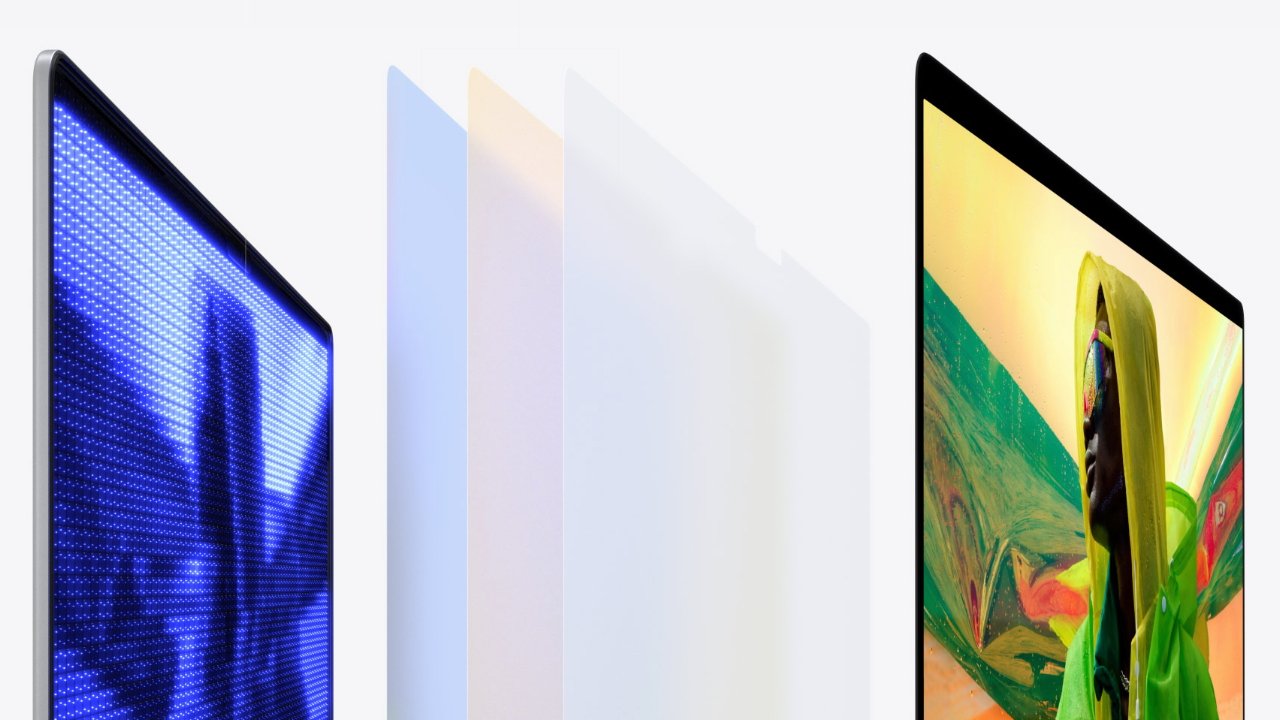 Mini-LED did not make it to the new MacBook Air
Kuo
followed up
his report with another prediction, stating that Apple wouldn't release any more "new" mini-LED products in 2022. That meant the MacBook Air wouldn't get mini-LED either, and display supply chain analyst Ross Young
agreed
.
A few weeks later,
in April
, Gurman revised the timeline again, stating the M2 MacBook Air could be announced at WWDC alongside a second
Mac
, possibly a 13-inch MacBook Pro. He
reiterated this
in a May newsletter, stating the M2 MacBook Air was a strong possibility for the conference.
Finally, just days before WWDC, Gurman said that the rumors surrounding the "colorful" redesign are
probably exaggerated
. He said the new model would come in the same colors as before, plus a new blue color.
What rumors got right
Mark Gurman continues to be one of the most accurate leakers thanks to his strong internal connections to Apple and its supply chain. He nailed the thinner, lighter design with next-generation Apple Silicon and a 10-core GPU eighteen months out from the release.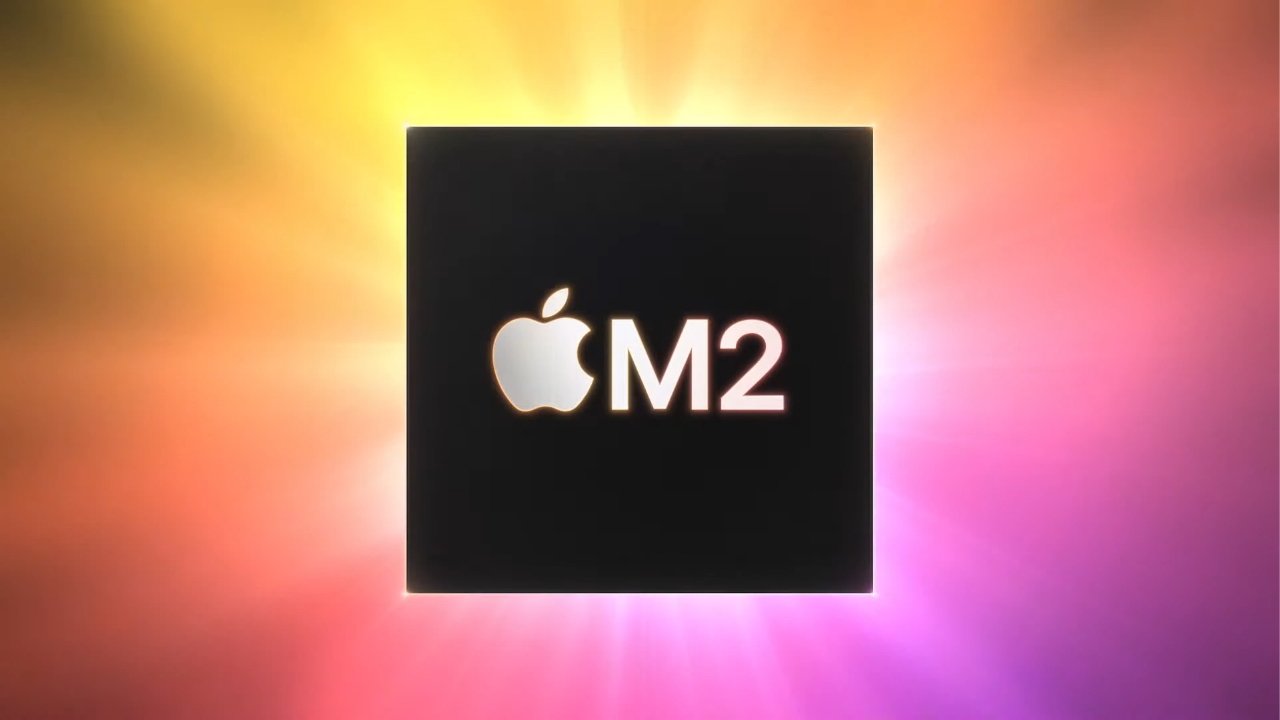 The M2 processor was revealed with a 10-core GPU and is used in the MacBook Air
As usual, Ming-Chi Kuo had the most changes to his predictions, but that is due to his source. Data from the supply chain is usually changing rapidly and doesn't always have the most up-to-date information.
Kuo was able to accurately predict the launch window of the M2 MacBook Air right away, though he wasn't correct about the variety of colors. He revised the mini-LED prediction, which means the panel may have been planned for a MacBook Air but ultimately didn't make it to the final product.
Ross Young continues to be highly accurate, if infrequent. He was correct in suggesting the new MacBook Air might increase its screen size to be bigger than 13.3 inches.
Dylandtk was nearly spot on in his early reports but seems to have stepped away from leaking and may have deleted his Twitter account.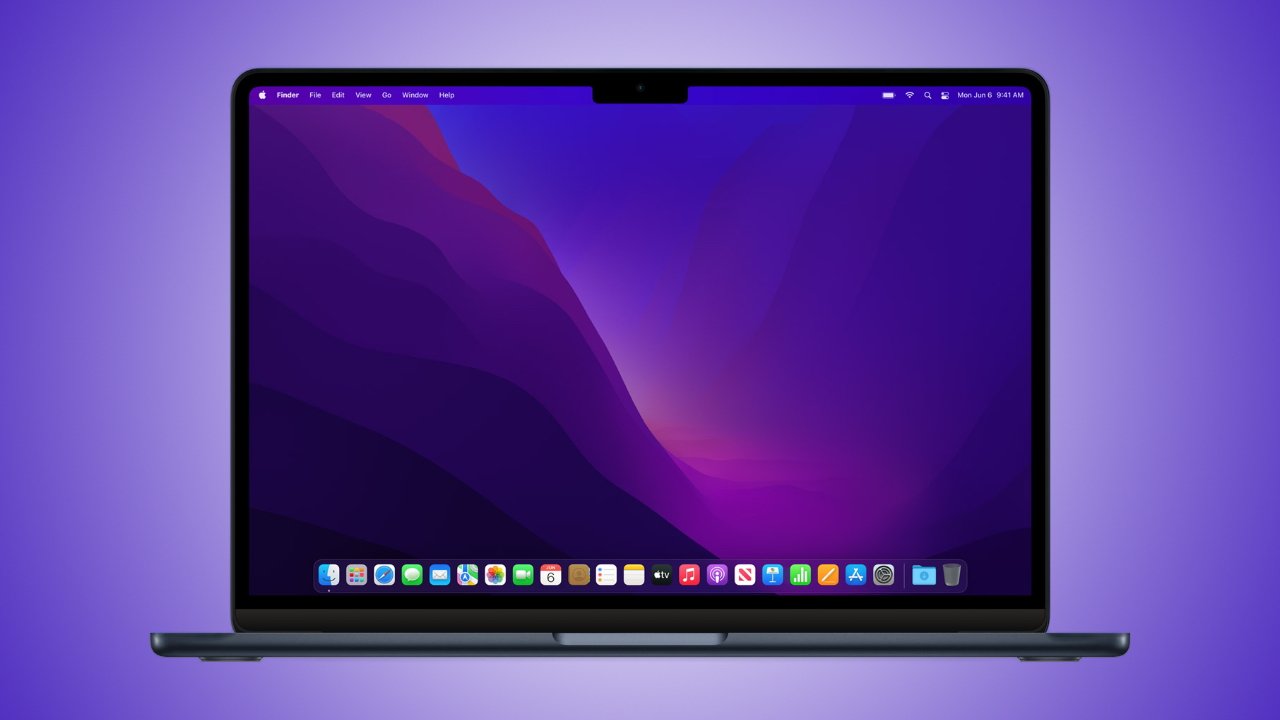 The M2 MacBook Air wasn't quite what rumors had predicted
Jon Prosser is, as always, a more difficult leaker to judge. His sources have been
crazy accurate
before, but have also
missed by a mile
.
For the MacBook Air, Prosser doubled down on the white bezel and keyboard, was the first to promote the wide variety in colors, and missed on other design points. Prosser's render artist says many of the missteps in the renders were based on guesswork surrounding the render and not a problem with the leak itself.
However, the bottom chassis with two rubber feet, the two USB-C ports with one on either side, and white accents show a very different computer from what was launched. Design details can be challenging to nail down since Apple usually tests multiple prototypes internally. The MacBook shown in Prosser's renders may well exist within Apple's testing facility, but it doesn't seem to be the final production model.
The rumor cycle is endless
Each prominent leaker continues releasing leaks and predictions about Apple products. Up next is the Apple Silicon-based
new Mac Pro
, expected sometime during summer, and the
iPhone 14
coming in September.
Read on AppleInsider