Everything Apple Sherlocked in macOS Ventura, iOS 16, and iPadOS 16
WWDC
is both exciting and nerve-wracking for developers as Apple adds new products that are great -- but directly compete with them. Here are the announcements this year that will affect third parties.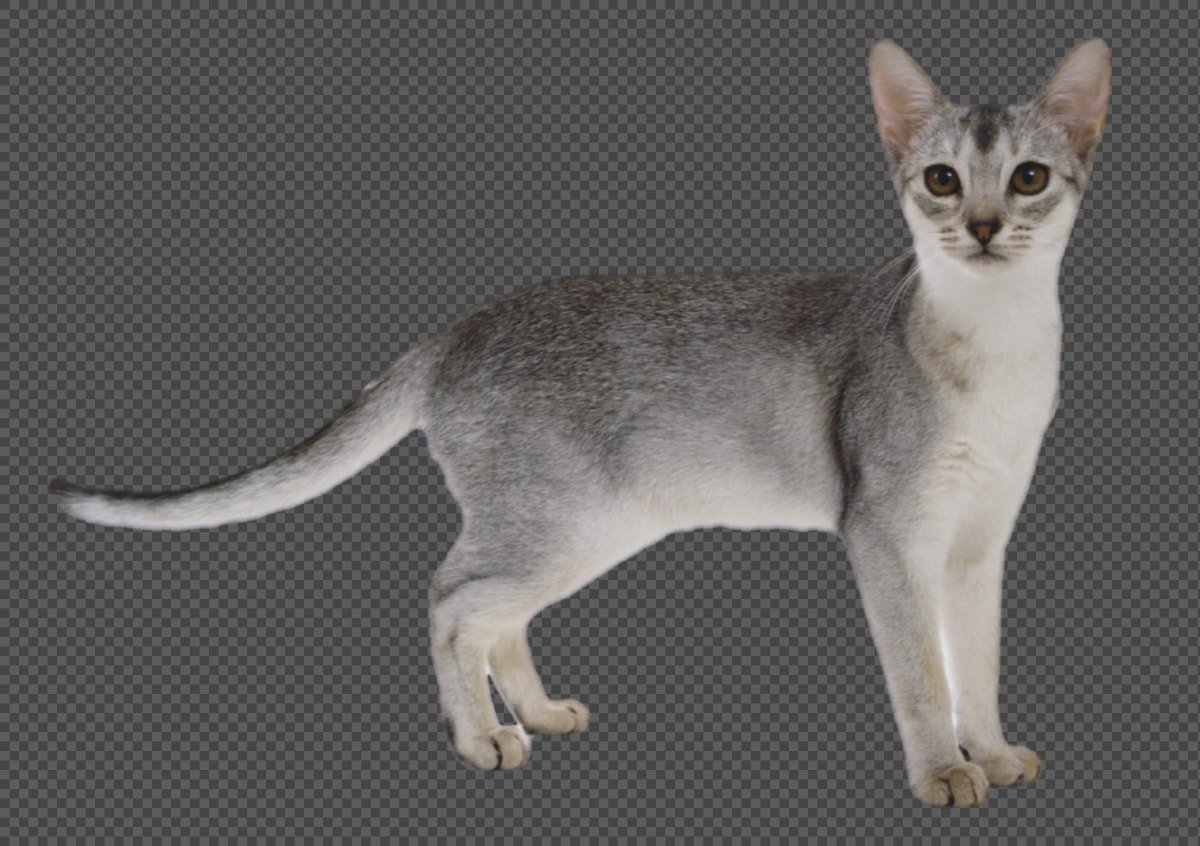 Isolating a subject from its background
A term known to many in the Apple community
is "Sherlocking."
Sherlock, named after the fictional detective, was a search tool introduced in
Mac
OS 8. It extended file search in Finder and was replaced by Spotlight in Mac OS X 10.4 Tiger.
After Sherlock's launch, a company called Karelia Software built a tool dubbed Watson. It complemented Apple's search tool and supported more internet functionality. But when Apple released Mac OS X 10.2 Jaguar in 2002, version three of Sherlock contained almost everything that Watson offered.
Watson cost $30 but Sherlock was free as it was built into the system, and Karelia went out of business. The developer, Dan Wood, wrote a
blog post
saying Apple CEO Steve Jobs told him that this is bound to happen.
"You know those handcars, the little machines that people stand on and pump to move along on the train tracks? That's Karelia," Wood said at the time. "Apple is the steam train that owns the tracks."
After that, the term caught on and "Sherlocking" refers to products that Apple replaces with its versions. Many times, it has happened with third-party products such as Konfabulator, f.lux, Growl, and others.
Here are features that Apple has advanced, that developers have already provided.
Passwords
Apple
announced passkeys
, an initiative it has been working on with Google, Microsoft, and the FIDO Alliance.
These companies want to end passwords by creating a more secure version that people don't have to remember. Many users don't have to remember passwords thanks to password managers.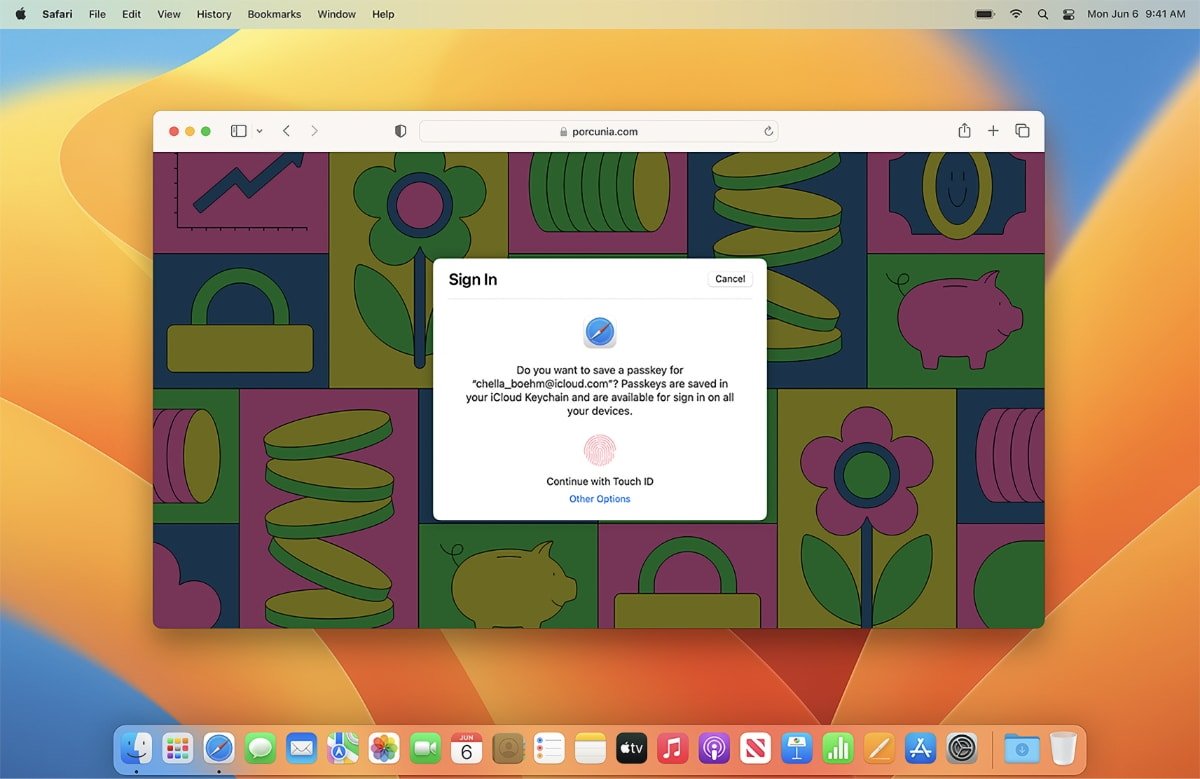 Passkeys in macOS Ventura
But passkeys are designed to be easier and faster to use, and password managers such as 1Password and Bitwarden will have to rethink their strategies.
Announced on June 3, 1Password is
teaming up
with FIDO to navigate the password-less future. In future versions of its password manager, starting with 1Password 8, users can sign into the app without a password by using WebAuthn.
WebAuthn is a protocol developed by the FIDO Alliance and World Wide Web Consortium. It enables password-less logins using public-key cryptography. In 1Password 8, users can integrate their private keys with the app, making it a virtual
security key
.
Apple's passkeys will support physical security keys based on WebAuthn. Although passkeys will be stored in iCloud Keychain, they can be used with platforms such as Android and Windows with QR codes.
Webcams
Apple will compete with webcams and webcam apps with
Continuity Camera
. It lets an iPhone be used as a webcam for a Mac with
macos Ventura
and
iOS 16
. No apps or wires will be needed other than a mount to hold the iPhone in place.
Makers of physical webcams won't go out of business but apps such as Camo, IVCam, and EpocCAM may be hit harder. These apps also let an iPhone user turn the device into a Mac webcam.
A consolation is that iOS 16 drops support for older iPhone hardware such as the
iPhone 7
and
iPhone 7 Plus
. Customers will have to use these apps if they want a webcam without having to buy an expensive product.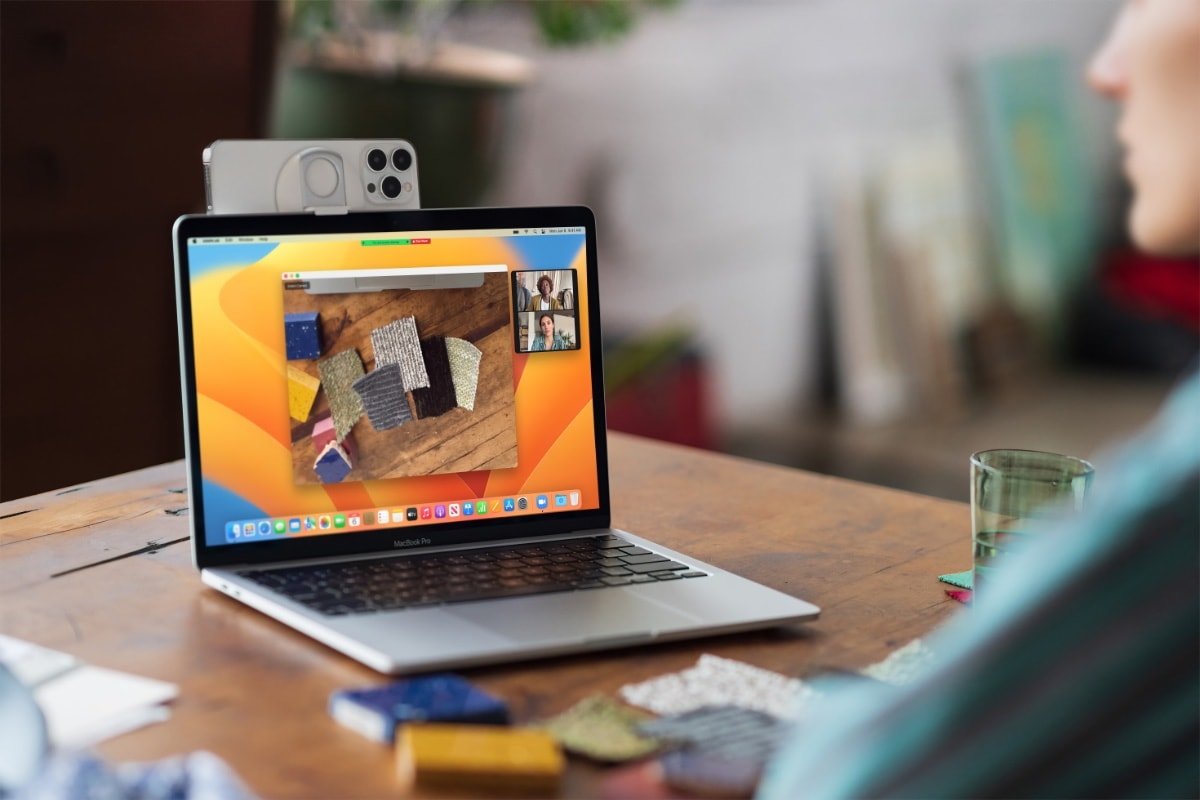 macOS Ventura's Continuity Camera
Continuity Camera will be available on
iPhone 11
or later running iOS 16. It will use the iPhone's Wide Angle lens to provide multiple views and use software features such as Stage Light to enhance the user's appearance onscreen.
Photo Editing
Apple is making it easy to automatically isolate a subject from its background inside a photo. This works within the Photos and Files apps by long-pressing the subject and tapping Copy or Share in the menu that appears. A Shortcut can be
downloaded here
on iOS 16,
iPadOS 16
, or macOS Ventura to automate the process.
Pixelmator Pro
added a
Magic Background Eraser in November 2021. Current testing reveals that Apple's offering has an edge as Pixelmator Pro sometimes has difficulty with similarly-colored subjects and backgrounds.
Erasing the background is a feature added to popular photo editing apps, but a cursory search of the App Store reveals plenty of single-purpose erasers.
Some of these focused apps might go away completely unless they can do a better job than Apple. Isolating a photo subject isn't easy, especially in front of cluttered backgrounds. But Photos does a surprisingly good job for a brand new feature in a beta operating system.
Package Tracking
Apple is bringing
package tracking
to the Wallet app in iOS 16. It displays detailed receipt and tracking information directly to orders.
Like the rest of Apple Pay, these are delivered securely and privately on the device. It works with e-commerce platforms such as Shopify and other merchants with any purchase made using Apple Pay.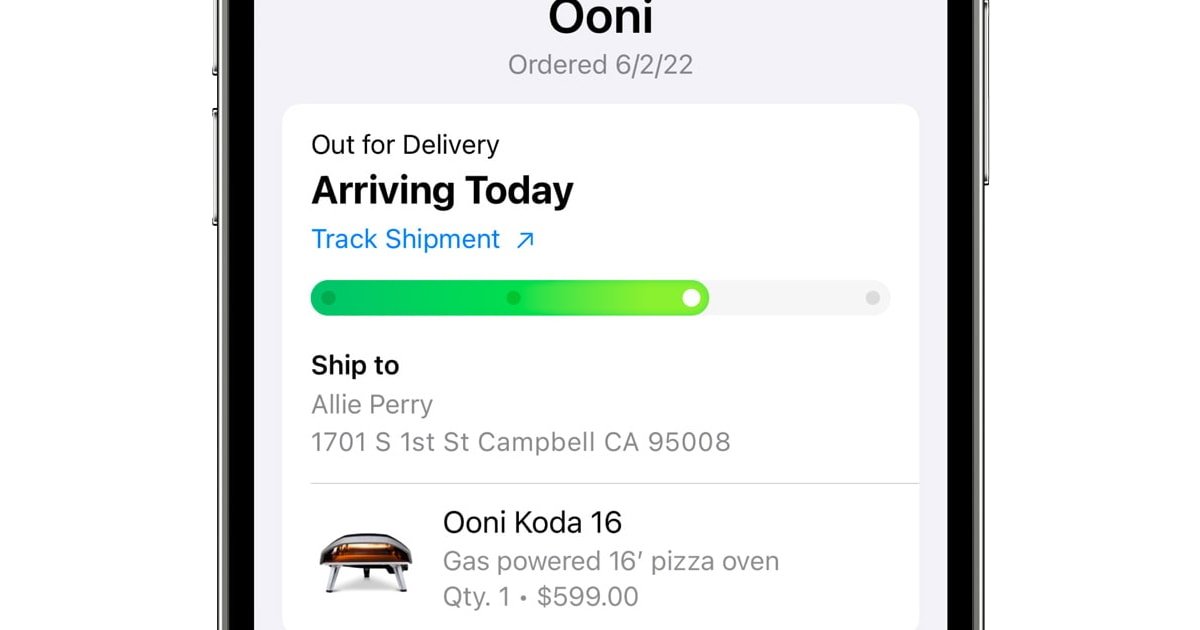 Order tracking in Apple Wallet
Delivery apps
are already at risk and Apple's move tightens the grip. On April 5 Mike Piontek
wrote about
the future of Deliveries, a package tracker.
The blog says that the company, JuneCloud, can no longer maintain the same level of service. Companies such as Amazon are limiting data access, and many more services won't be directly shown in Deliveries.
Instead, users will have to tap the "View Online" button inside the app to see tracking data on the shipping company's website.
Email
The updates to Mail aren't as huge as Apple makes them out to be. Still, they bring the app to parity with other email apps. Features such as scheduling emails, canceling email delivery, and reminders to open an email later are three new reasons to keep Mail as default.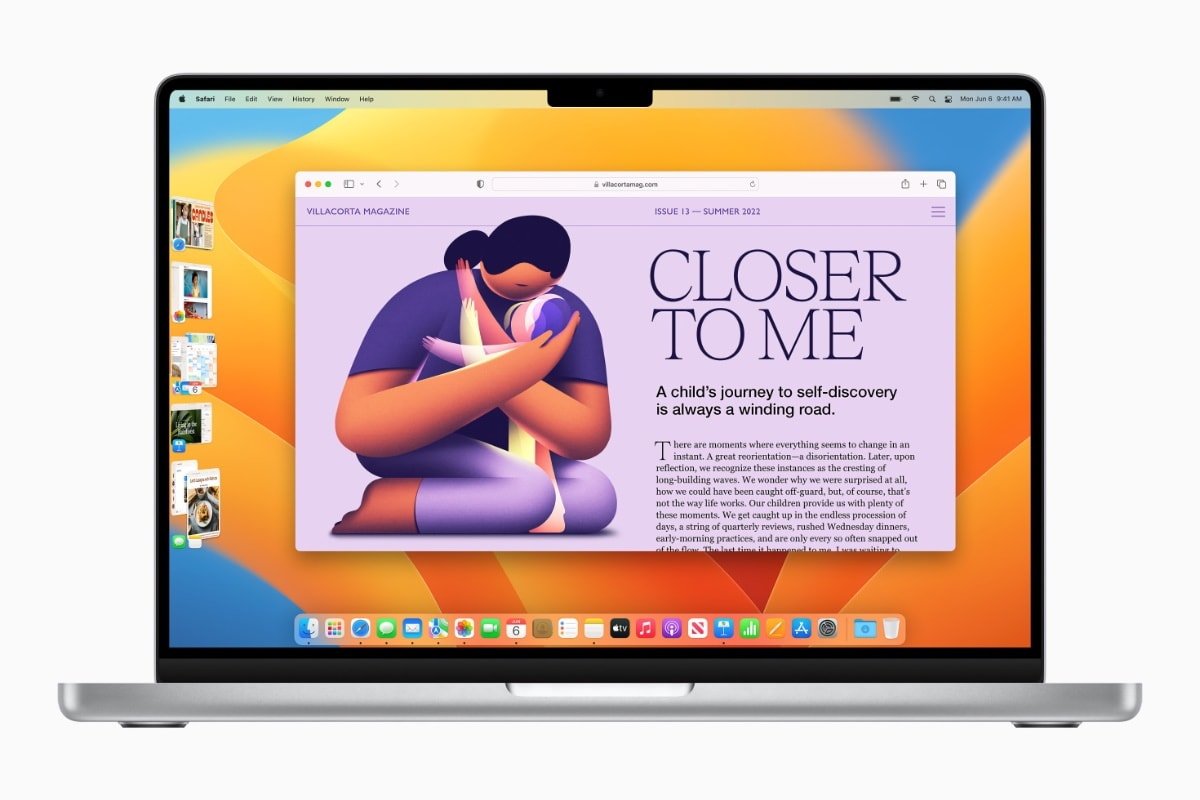 macOS Ventura options in Mail
Mail can also intelligently detect if items from an email are missing, such as an attachment or a cc'd recipient. If a person forgot to respond, the system will send an automatic suggestion at a later time.
Search
Spotlight has more capabilities to stay ahead of or in line w
with competitors
such as Alred and LaunchBar.
Users can now find images from their photo library, across the system, and on the web. Photo search works by location, scenes, objects, and people, Live Text lets the Mac owner search for text inside images.
A productive update lets people take action in Spotlight. Creating a new document, running a shortcut, or starting a timer will appear in the tool.
Finally, Spotlight includes rich results for movies, actors, artists, TV shows, businesses, and sports. Some competitors remain ahead of Spotlight but Apple took it a few steps closer.
Window Management
Stage Manager
is a new way to manage and organize apps and windows in macOS Ventura and iPadOS 16. The current window is displayed in the center, and other workspaces appear on the left.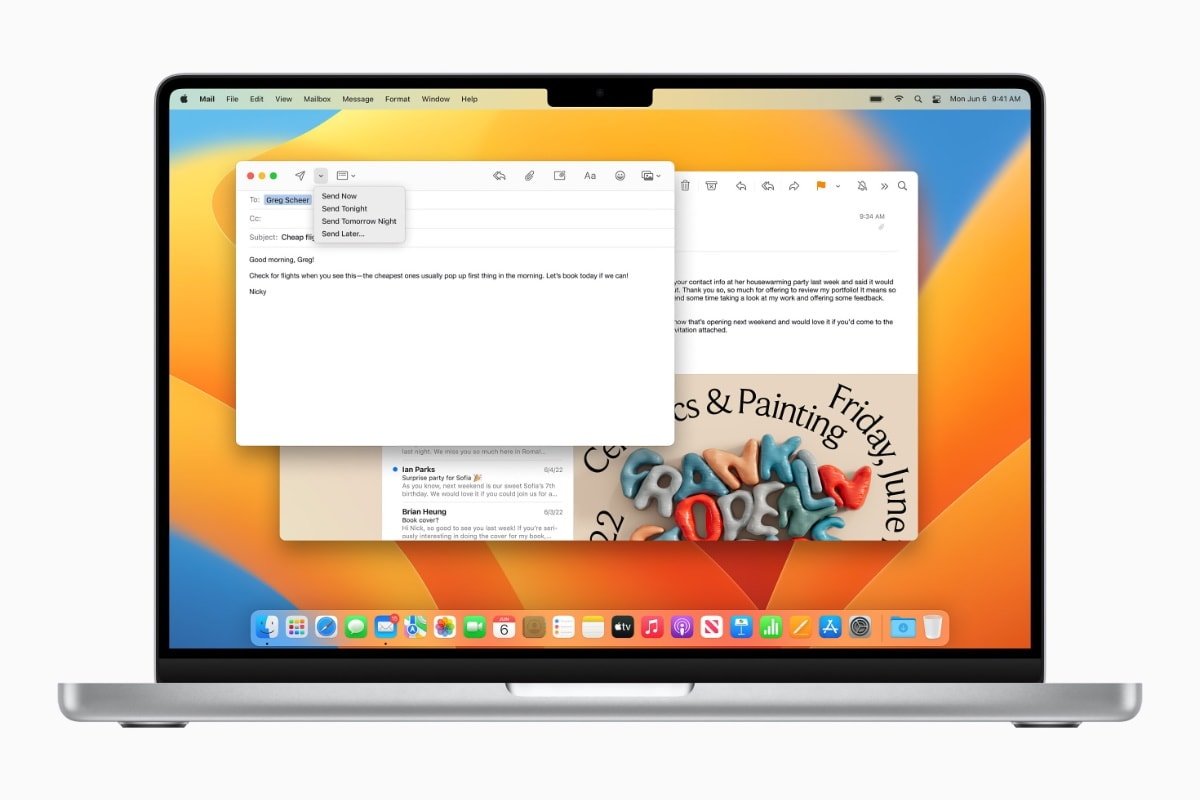 macOS Ventura Stage Manager
Alternative window management apps such as Mosaic and Moom may still have advantages. Apple's macOS
can display
windows side-by-side but competitors support other configurations.
Video Conferencing
An example of how Apple products work together is an update to
FaceTime
.
Items can be dragged and dropped across workspaces, and the system will remember each window's position concerning others. People can make use of Handoff to transfer live video calls between devices.
Although not full Sherlocking, this is a feature that other video conferencing apps don't have. It makes FaceTime that much more appealing to users.
What Apple should have killed
A refreshed 13-inch MacBook Pro was one of the new laptops Apple announced that contains an M2 chip. It also still contains the
Touch Bar
, a contentious feature with calls for its demise. Already the 14- and 16-inch models have discarded it.
Apple introduced the Touch Bar in 2016, a thin OLED strip that sits above the keyboard and replaces the function keys. It offers touch capabilities and displays function keys, app controls, media controls, and more.
But some users said it served no
useful purpose
, and many app makers didn't support it.
Apple will inevitably compete with developers and other third parties as the company strives perfect the all-in-one experience.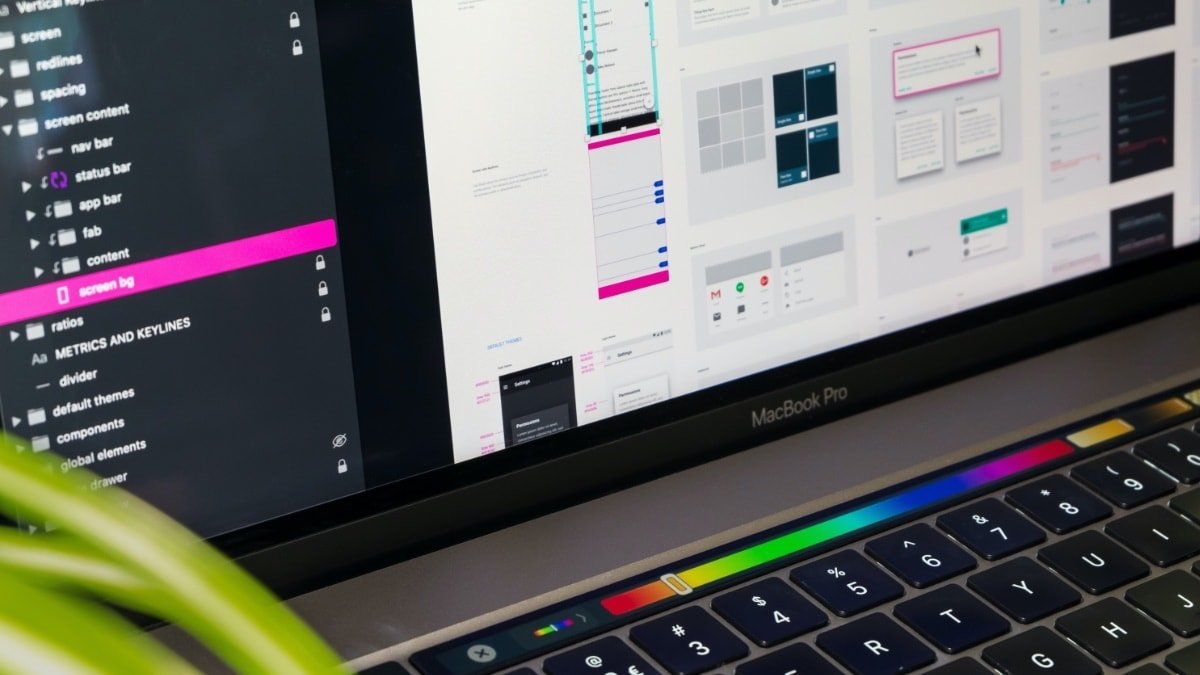 MacBook Pro Touch Bar
Read on AppleInsider