How and why Apple's iPod touch could be reborn
Since the discontinuation of iPod touch, it has left us wondering what Apple could have done to keep the legacy of iPod alive. Here are four ways iPod touch could have stayed relevant.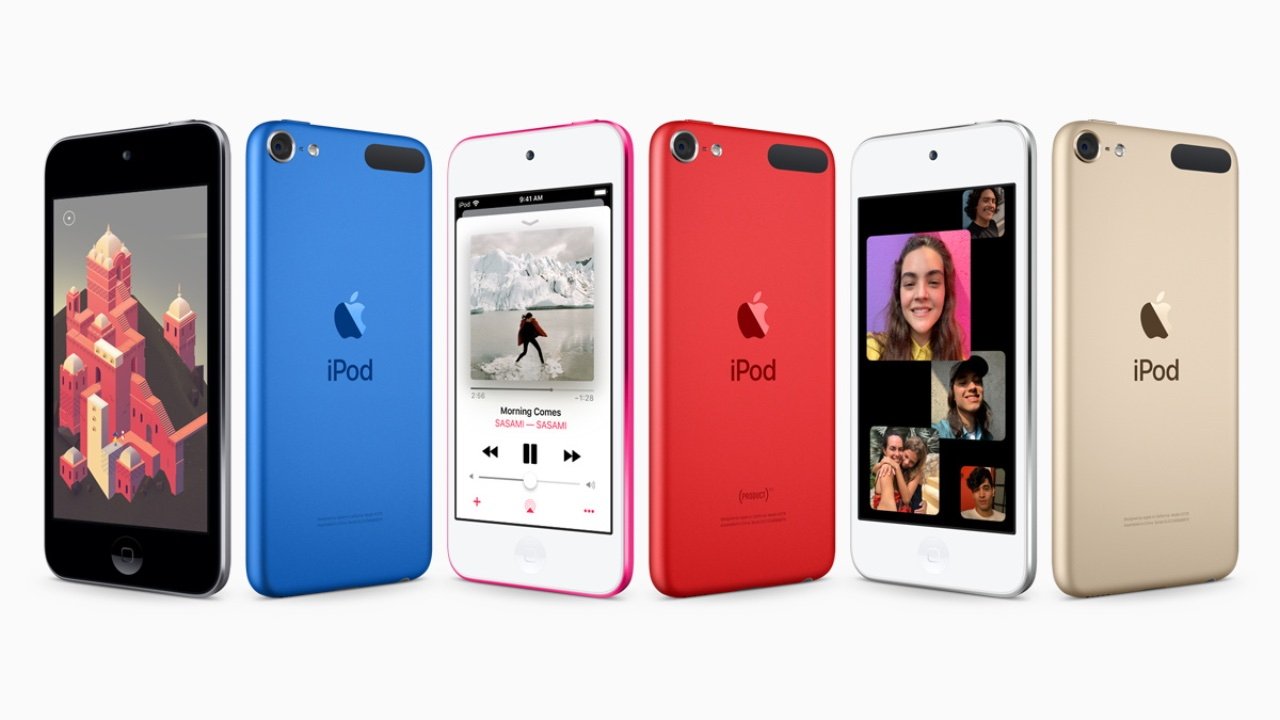 iPod has seen a variety of shapes and features over the years ending with iPod touch.
The end of an era
In a May 10, 2022 press release, without using the word discontinued,
Apple announced
that iPod touch would be available while supplies last. In other words, they will not be manufacturing any more of the 2019 iPod touch and will not be releasing the 8th generation.
The fact that this discontinuation meant the end of the iPod product line was not lost on Apple. Senior vice-president of Worldwide Marketing,
Greg Joswiak
said, "Today, the spirit of iPod lives on. We've integrated an incredible music experience across all of our products"
It's true-- the one-of-a-kind experience of iPod lives on in how
Mac
,
iPhone
,
HomePod mini
, and other devices can stream the countless songs available through
Apple Music
. But did we have to say goodbye to iPod as a product?
From click-wheel to touch
iPod was born out of Apple's love of creating incredible software for music lovers (I'm sure money had something to with it too).
Steve Jobs
said about iPod, "We're putting a lot of energy into making it better and better and better. That's because we love music."
With the groundbreaking click-wheel putting it ahead of competitors, Apple continued to make iPod better and better. iPod took on various shapes and features over the years.
In late 2007, the same year
iPhone
was released, Apple released iPod touch. Essentially, iPod touch was an iPhone without cellular connectivity.
With iPhone as new as it was, iPod touch was a major upgrade for iPod users. iPod made a frog leap forward, super-charged with a larger screen, Wi-Fi web browsing, YouTube, iTunes music store, and of course a touch screen.
As the years went on, the iPod as a dedicated music player or non-phone device became less needed. Could Apple not find a market fit for iPod? Regardless of their reasons, here are four ways iPod could make a comeback.
An iPhone without the Phone
Consider for a moment if the iPod were to get the same specs, camera, processor, etc. as the latest iPhone. The only thing missing is cellular connectivity.
iPad has been doing this for years. Every iPad model comes with two connectivity options: Wi-Fi and Wi-Fi + Cellular.
Imagine when Apple announced the
iPhone 13
lineup, they also announced iPod 13 with all the same specs except for 5G connectivity.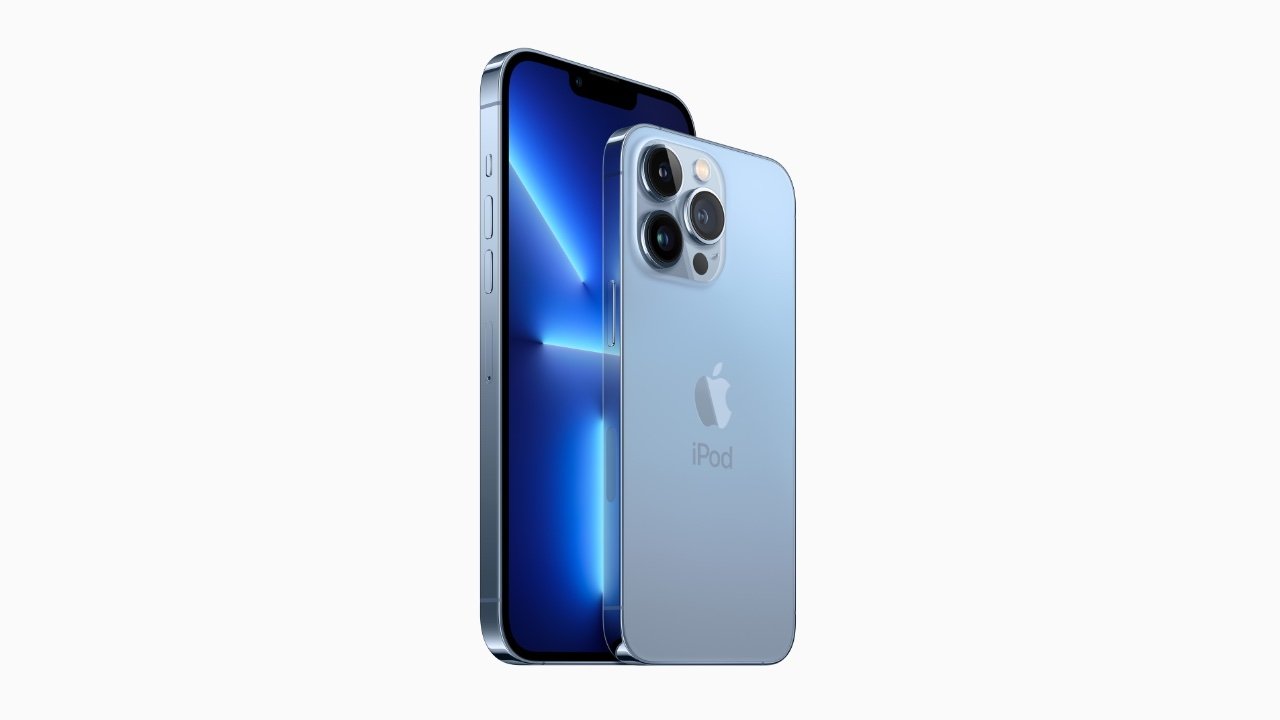 An iPod that has the same specs as iPhone 13 but without cellular connectivity could come in handy.
The iPod could be a perfect companion to iPhone for many reasons. For starters, iPod can act as a second or primary camera for content creators so their iPhone isn't tied up while shooting.
Placing iPhone in a stabilizer or mount means the operator has to remove the phone to access other apps such as reading shoot notes, responding to messages, or anything that needs immediate attention.
As a content creator, you can use iPod as your primary camera. Shoot with iPod so you always have your iPhone accessible. Shoot with iPhone for candid shots and iPod for longer, more elaborate sessions that require tripods and stabilizers.
Another advantage the iPod gives to content creators is when you are shooting an app review and need a video of yourself using the app on an iPhone. Demo the app on your iPhone while you shoot video with iPod.
With Continuity Camera in the upcoming
macOS Ventura
, you will be able to use iPhone's incredible camera system as a webcam. Your iPhone camera will likely be a big step up from your old webcam, but it will also mean that you can't access the rest of your phone while using it with Continuity Camera.
With iPod, you can use its just as powerful camera system with Continuity Camera instead and keep your iPhone accessible.
As always-on-displays become inevitable, Apple can make a small tweak to iOS and allow
Siri
to activate without needing to unlock iPod. With that in mind, iPod makes a great addition to the kitchen counter or office desk as a Siri assistant.
Don't have
CarPlay
in your car? Keep iPod permanently connected to your car to save the hassle of always having to connect your iPhone via a wire.
There are still kids out there who don't have a phone at an early age. iPod makes for a great pre-phone device. All these uses would be possible if there were an iPod as powerful as iPhone sans cellular.
An iPod smart speaker
The speakers in iPod touch or even iPhone can only be so good, but smart speaker technology can bring superior sound quality as we've seen in
HomePod
and HomePod mini.
Another way iPod could make a comeback is in the form of a portable speaker. The simplicity of the original iPod combined with the benefit of portable speaker technology.
Imagine an Apple-designed portable speaker with an iPod touch display built in. The display is angled slightly so it can easily be seen while sitting in front of it or walking up to it.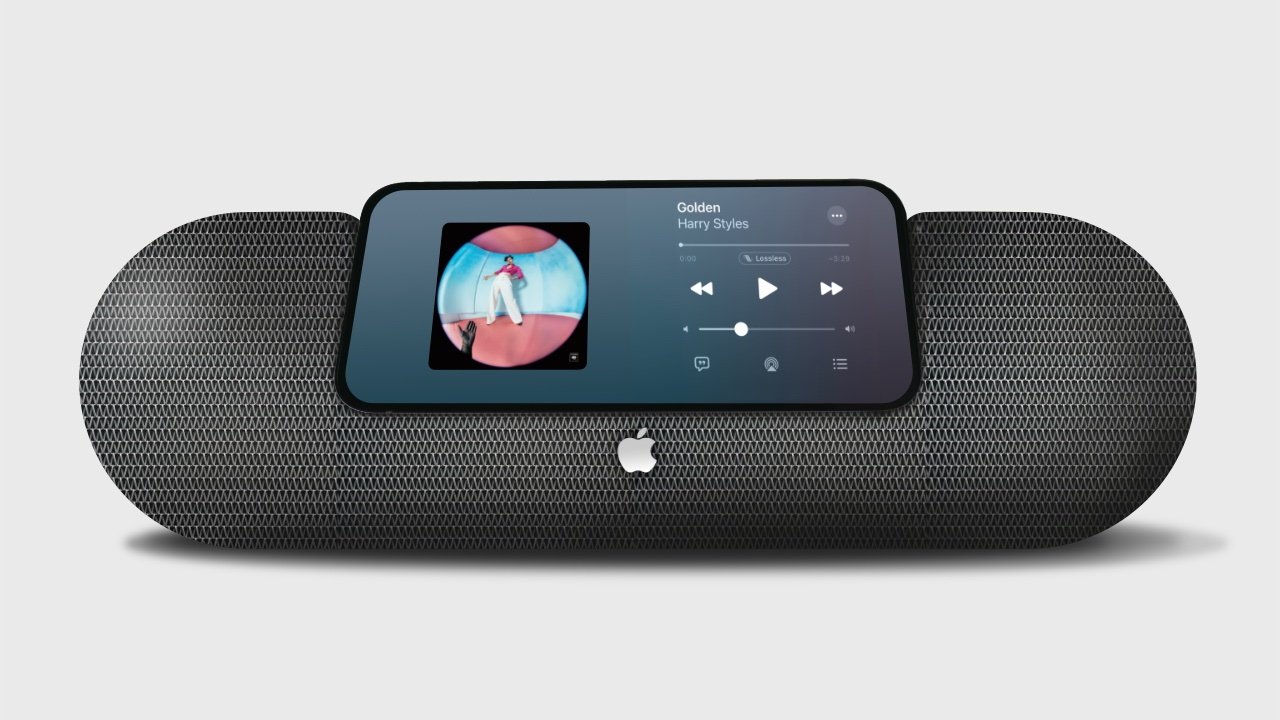 What a portable iPod speaker might look like.
Connect iPod speaker to Wi-Fi or your phone's hotspot to stream content such as any song on Apple Music. Or download albums and playlists to the iPod ahead of time.
iPod speaker runs any app, but with its specific form factor, it makes sense if Apple limited the iPod app store and allow developers to submit their apps for review for use on iPod.
This is not the kind of combination of
iPad
, HomePod, and
Apple TV
we've heard rumors about, but it would open up the portable speaker market for Apple.
A gaming phone
Gaming phones have been around for a while and Apple has been supporting the gaming market for decades. It makes sense that they could disrupt the market with a dedicated gaming phone of their own.
Where iPod started with music, let's bring it back as a gaming phone. Yes, it's iPhone, but supercharge its insides and outside for mobile gaming and call it iPod.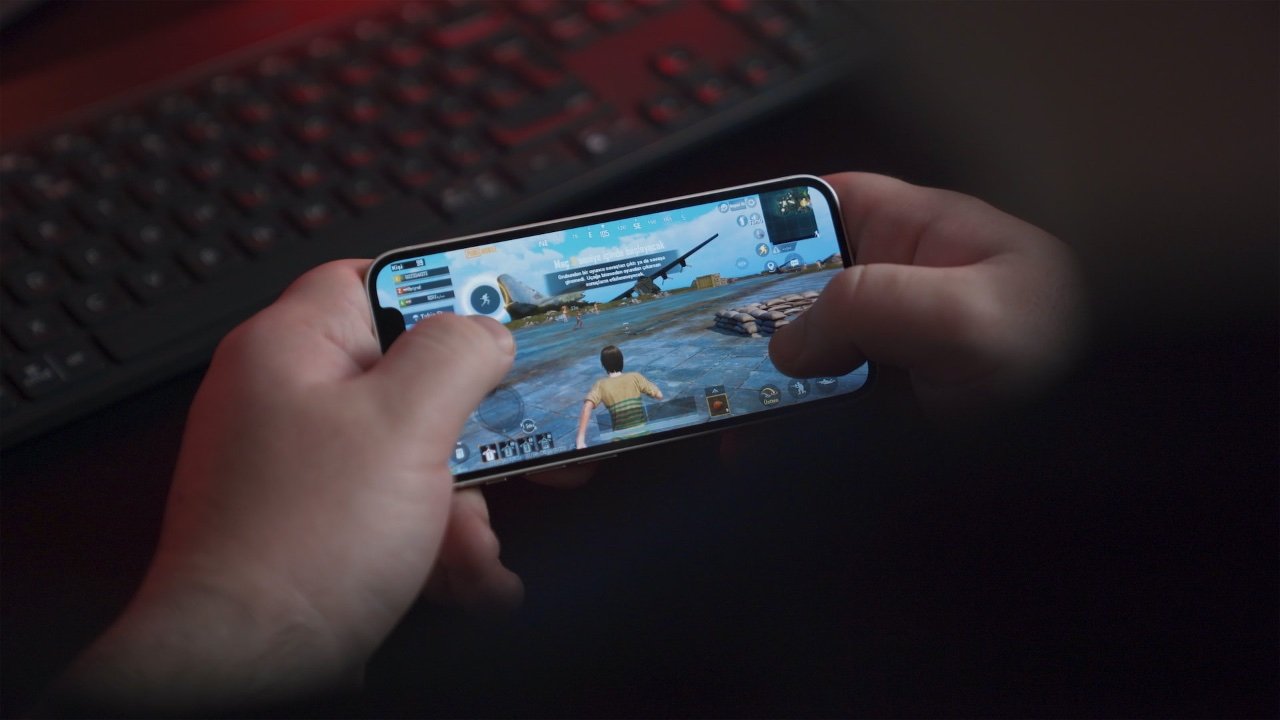 iPhone is great at gaming but what if Apple made a leap forward with a dedicated gaming phone?
We're talking about a super-speedy display with the fastest refresh rates and touch response times. Max it out with the most enhanced CPU, GPU, and cooling technology.
Included are additional haptic feedback and vibration technologies. Of course, there are shoulder buttons in the casing that map to any game and even are programmable while not gaming.
It's unlike Apple to simply follow suit with the rest of the market when it comes to products like this, but's an area they could easily disrupt with their own approach.
An enterprise device
One use case that seemed like enough reason to keep iPod touch around is the many merchants, corporations, and businesses that used the device as an RFID scanner and point-of-sale payment processor.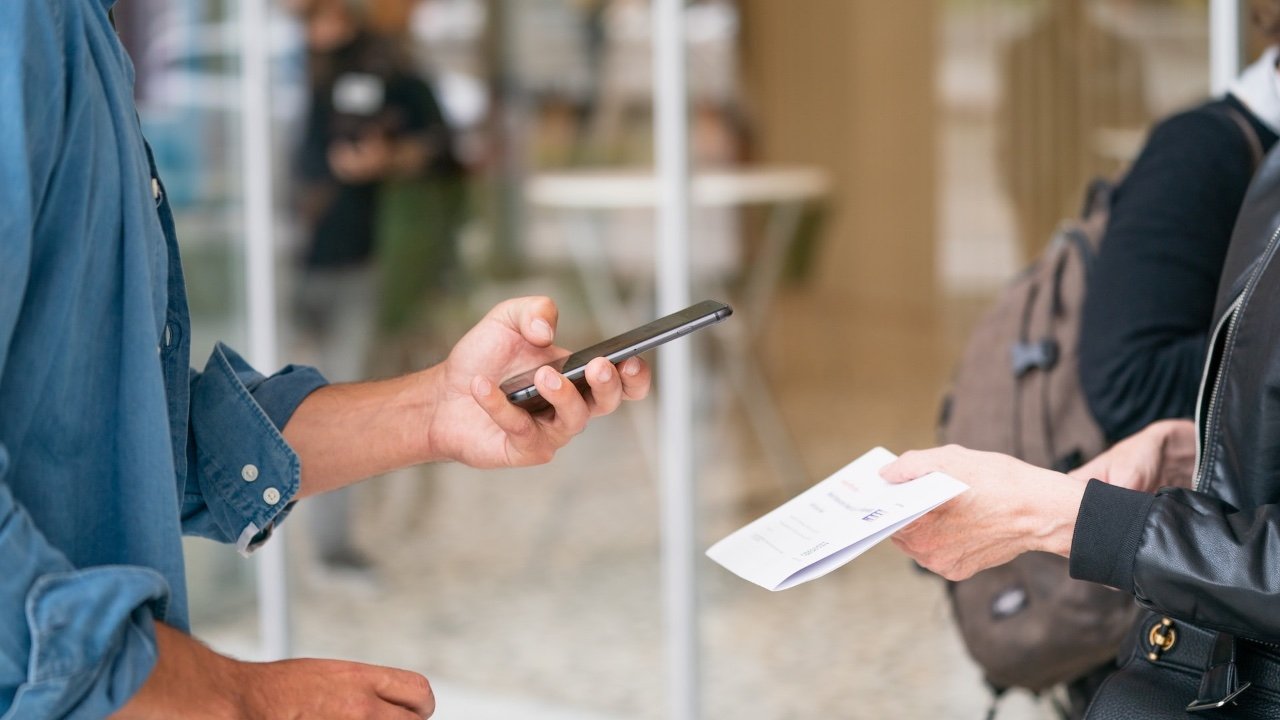 Now that iPod touch is discontinued, what will happen when businesses need to replace them all?
Many corporations including Disney parks use RFID technology through a custom iPod touch case to scan and edit the MagicBands for reservation changes, and the like. Movie theaters and events often scan QR codes for tickets that were purchased online as patrons walk through the door.
Retailers including Apple's own store, process payments via a mobile device and card reader.
All these uses can be done with an iPhone or iPod touch. If cellular is not needed, then a basic iPod touch would suit the need perfectly. It will be interesting to see what these businesses do when their iPod touches get old and they need to replace them all.
Demand, but perhaps not internally
The last iPod touch refresh didn't come with the newest technology, nor the biggest storage. At the time, it felt like one last hurrah for enterprises using cases designed for the unit and perhaps with a clandestine warning to those enterprises.
Disney does still use them in the parks wrapped in a custom case, but they are also using iPhones now too. We couldn't get any information from other enterprise customers as far as a transition plan goes, but it's possible they have laid in a sufficient supply to last a while longer.
Apple does, what Apple does, for reasons clear only to itself. The iPod touch lived for a long time, and it may be as simple as the company just thinking its time has ended.
Even if its customers may feel differently about it.
Read on AppleInsider