Finding a perfectly sized Apple Watch band may get easier in the future
There's got to be a better way to find the right
Apple Watch
band size for your wrist than trying out countless ones, or printing out paper guides -- and Apple thinks it has the answer.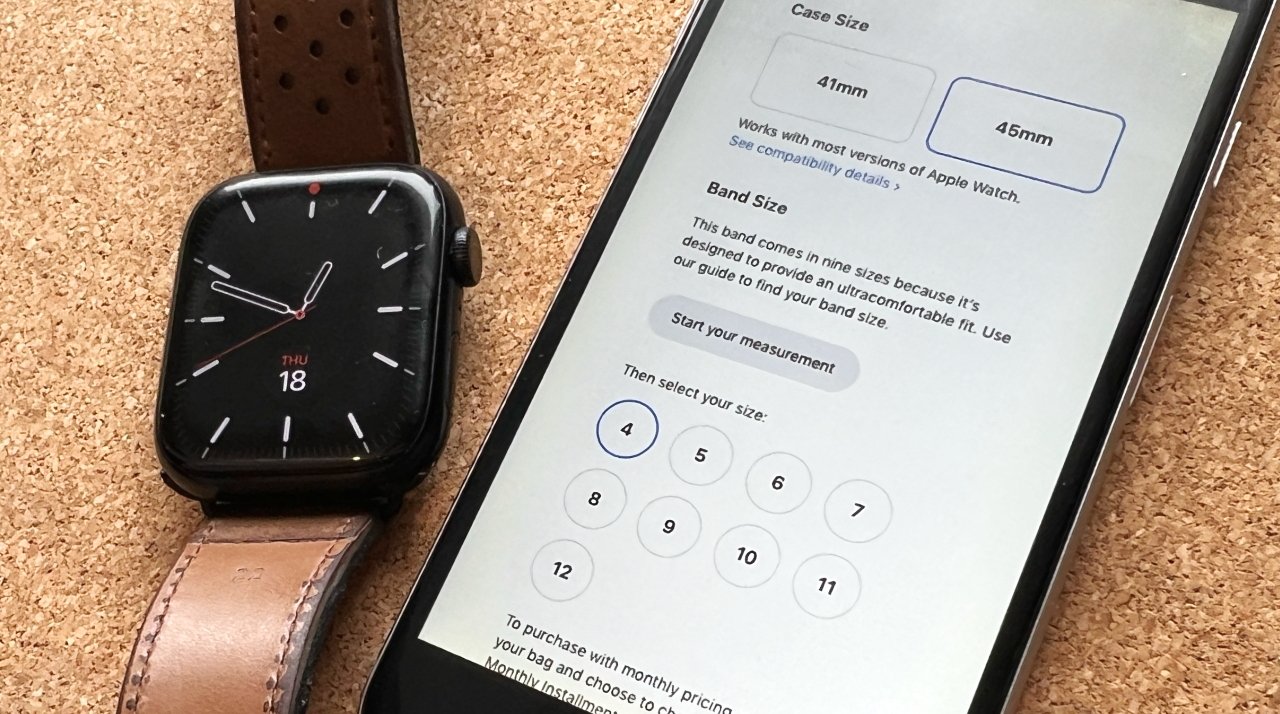 The Apple of today is very different from when it used to stick to
Steve Jobs
's famous quadrant of laptop, desktop, consumer, and professional computers. And perhaps the single clearest indicator of that is the single most confusing choice buyers have to make -- which Apple Watch band to get.
Apple's online store has seemingly countless combinations of Watch Series, Watch types, and Watch bands, and that's probably never going to go away. But there is one thing that Apple can improve, and that's the confusion over which size band you need for your wrist.
You're still going to be on your own over whether you want the smaller or larger Apple Watch model, but size is different. Some bands are listed solely as "fitting 145-220mm wrists," while others are called "Regular," which apparently means 140-210mm.
But then you get bands like the 45mm Black Unity Braided Solo Loop, which
Apple sells
in "ine sizes because it's designed to provide an ultracomfortable fit."
Currently if you go to buy a band such as that, you get a "Start your measurement," option. That leads you to two choices, neither of which are exactly Apple-like in their elegance or simplicity.
One is to download a printable tool and then wrap it around your wrist. " For a more accurate measurement," says Apple, "you can use a piece of sticky tape to hold the wider end in place."
Or you can use what Apple calls "everyday items," but means a measuring tape and a crafter's collection of "paper, pen, ruler, sticky tape, and scissors." Again, though, you end up cutting out a paper band.
Now, however, there's a
newly-revealed
patent application called "Touchless Wrist Measurement." And this one is much more Apple-like, because it uses technology.
"Existing measuring techniques have various disadvantages with respect to measuring a person's wrist," says Apple. "Such techniques may require special measuring equipment such as a body measuring ruler or tape that require contact with the person's wrist and that may be cumbersome to use and subject to error."
The patent application proposes that either the user or Apple Store staff use a scanner, which could be an iPhone "that includes [a] depth sensor."
"[The] electronic device is placed on a surface with the depth sensor facing up," says Apple, "and a user may rotate their hand/wrist above the electronic device while at least two depth map images of the wrist are captured during a wrist scanning process."
"[The] depth data includes at least two depth map images of a wrist from different angles sufficiently separated to accurately represent the wrist's circumference," continues Apple. "For example, one of the depth map images of the user's wrist may be captured with the palm facing the depth sensor and the other of the depth map images of the user's wrist is captured with the palm facing to the side (e.g., approximately 90 degree rotation)."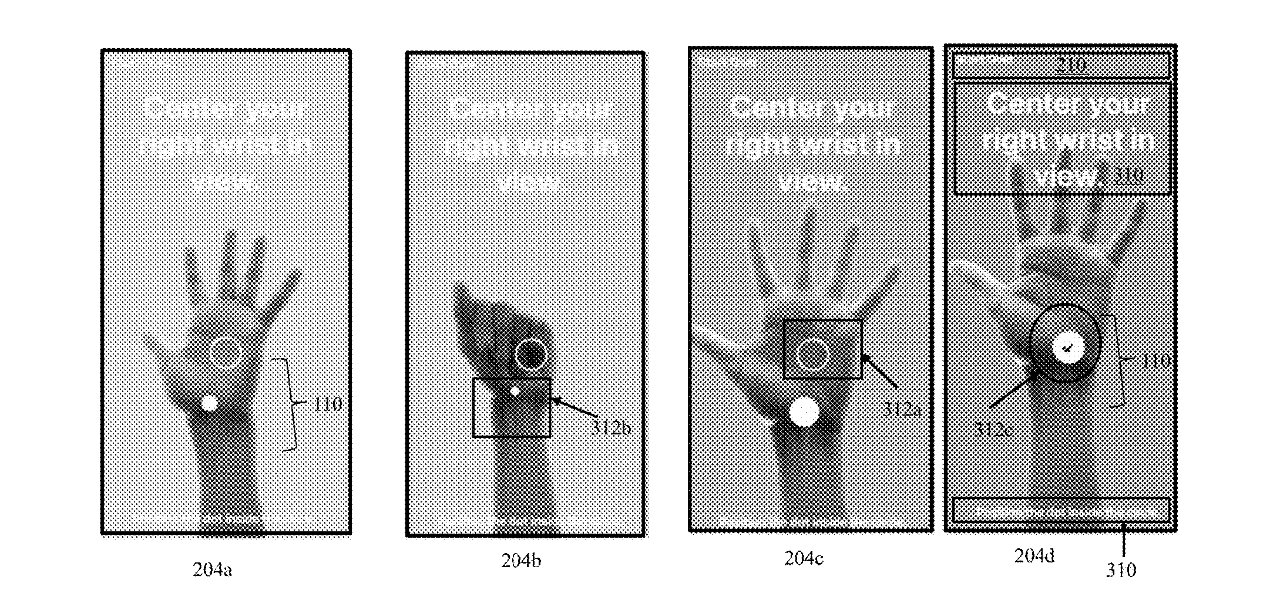 Detail from the patent showing one system for scanning a user's wrist
Another difference between the Apple of the past and the Apple of today, is Machine Learning. It's even got a place in this patent application as "the depth data is input into a machine learning (ML) model that outputs a measurement corresponding to circumference of the wrist and/or a watch band size."
There's a bit more to it, and the patent application runs to over 9,000 words of different configurations of sensor. But the ultimate aim is to take the measurements and then, "a watch band size recommendation is provided based on the output."
The patent application is credited to six inventors, including four who have
previously worked
on AR measuring tools for the Measure app.
Read on AppleInsider