Yale Assure Lock 2 works with HomeKit to secure homes
Yale Assure Lock 2 is an update to Yale Home's smartlock series that works out of the box with Apple's
HomeKit
ecosystem.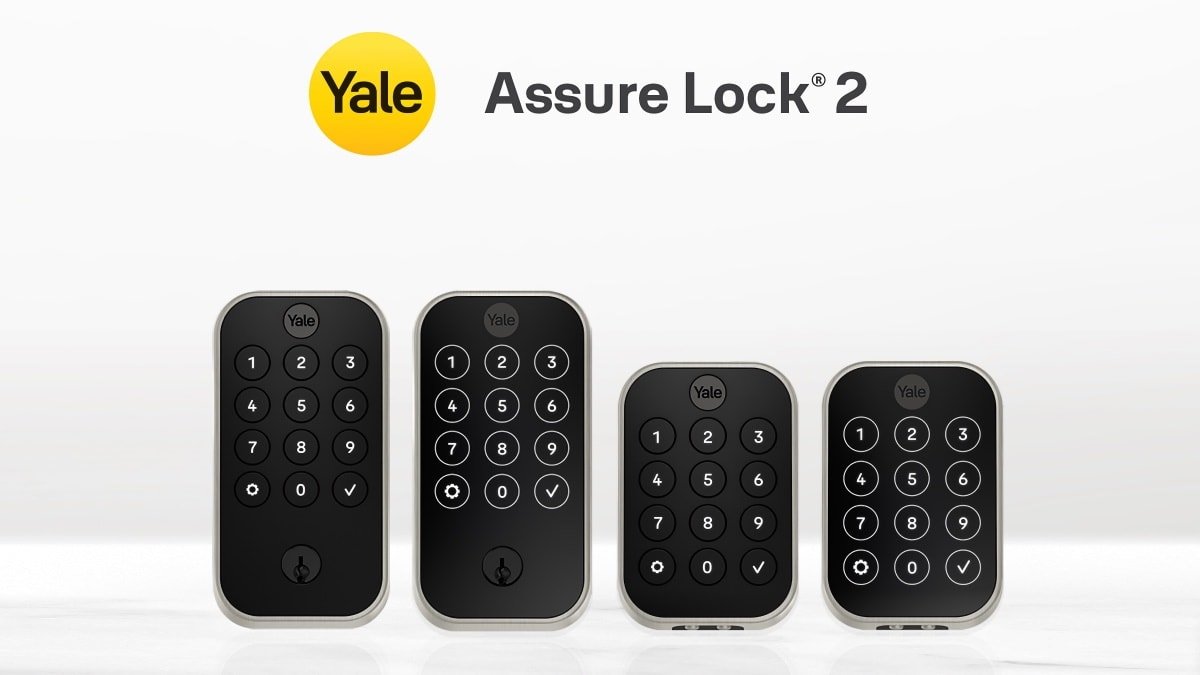 Yale Assure Lock 2
The Assure Lock 2 is up to 30% smaller than previous models, with a modern look with sharp angles, domed surfaces, and fingerprint-resistant matte keypads. It's easy to install and supports more doors of different thicknesses and borehole sizes to replace deadbolts.
Z-Wave Smart Modules will be available later this year to work with Ring Alarm and Samsung SmartThings customers and a Matter Smart Module for devices supporting that protocol.
Wi-Fi Smart Modules are also available in the box with the locks or sold separately and no longer require a Wi-Fi Connect Bridge.
Users can lock and unlock using the keypad and give unlimited unique entry codes to visitors. The Yale Access app on a smartphone or
Apple Watch
can also control the lock.
Another method, Auto-Unlock, uses Bluetooth to unlock the door when a user is in close range. Auto-Lock with DoorSense can detect if the door is open or closed and will lock once it is closed.
Pricing & Availability
Wi-Fi and Bluetooth lock options are available in four models: keyed and key-free touchscreen and keyed and key-free keypad.
The Assure Lock 2 is
available on Yale's website
and
from Amazon
. Pricing ranges from $159.99 to $259.99, depending on the chosen model. All locks are available in black suede, oil-rubbed bronze, and satin nickel.
Standalone Wi-Fi Smart Modules are available for $79.99, and Matter Smart Modules will be available soon for $79.99. Wi-Fi and Matter Smart Modules will also work with Yale's original Assure locks.
Read on AppleInsider