Apple Fitness+ for iPhone launches October 24 with Taylor Swift music
Posted:
in iPhone
edited October 2022
As
Apple Fitness+
drops the requirement to have an Apple Watch, the service is expanding its trial promotions, and adding music by Taylor Swift.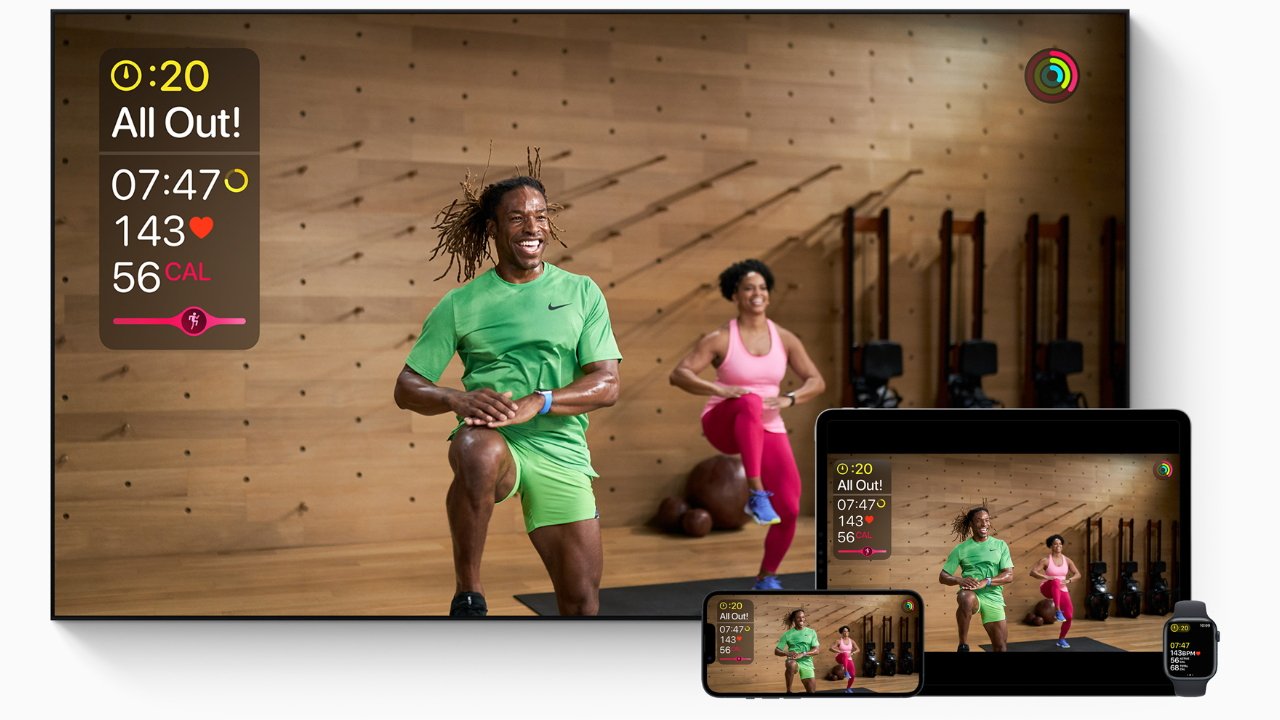 Apple Fitness+ has worked on the
iPhone
,
iPad
, and
Apple TV
since its launch
in 2020
, but it has always required an
Apple Watch
. Now in an effort to expand the service to many more potential users, Apple is making it available for iPhone-only users.
"We built Fitness+ to be the most inclusive and welcoming fitness service in the world, and the response from our users has been overwhelmingly positive," said Apple vice president of Fitness Technologies Jay Blahnik,
in a statement
.
At the same time as revealing the October 24 launch date, Apple has announced a series of new special offers made in partnership with SilverSneakers, Target, UnitedHealthcare, and Mobile Health.
"We wanted the amazing impact of Fitness+ to reach iPhone users, and with special offers from partners like SilverSneakers, Target, and UnitedHealthcare, it's easier than ever to get started on your health and fitness journey," continued Blahnik "Whether users want to get outside and go for a walk with Time to Walk, improve their running with ultramarathoner Scott Jurek, or get moving to one of their favorite artists, like Taylor Swift, there really is something for everyone to stay motivated."
The special offers from the partners include a four-month free trial of Apple Fitness+ via Target. SilverSneakers and UnitedHealthcare will include Fitness+ at no additional cost to certain of its members.
And Mobile Health will offer Apple Fitness+ as a wellness benefit for its employees, who will also be able to earn an Apple Watch through staying active.
Taylor Swift music and new workouts
Also on October 24, music by Taylor Swift will be added to Apple Fitness+, starting with an Artist Spotlight series that features songs from her new "Midnights" album.
Alongside Swift's music, there will be three new workouts featuring special themed lighting, and trainers will work Swift's work into their exercise plans.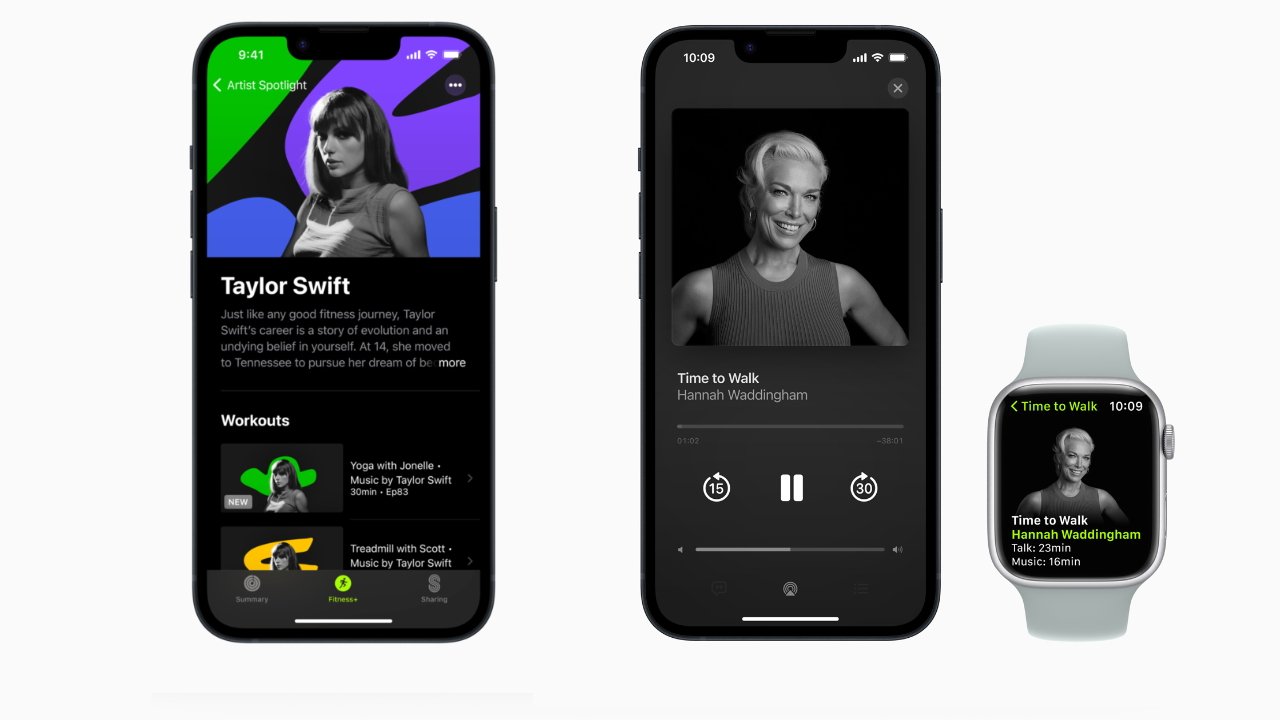 Hannah Waddingham (right) joins Time to Walk, while Apple Fitness+ adds Taylor Swift music for the first time
Separately, there is also to be a new workout program named Yoga for Every Runner. Designed with ultramarathon athlete Scott Jurek, and run by Apple's Jessica Skye, it aims to improve posture, balance, and mobility.
"Whether people are new to running or seasoned veterans," said Jurek, "I hope these 10-minute workouts in this program on Fitness+ will help users feel more confident and comfortable incorporating yoga into their training and recovery."
"Ted Lasso" star joins Time to Walk
A new series of Apple's "Time to Walk" audio workouts also begins on October 24. The first celebrity featured is West End theater and "Ted Lasso" star Hannah Waddingham.
Future episodes in this season will include singer/songwriter Meghan Trainor, and former astronaut Eileen M. Collins.
Launching alongside the release of iOS 16.1, the service will be available via the iPhone's Fitness app. Apple Fitness+ costs $9.99 per month, or $79.99 per year, and is also included in the
Apple One bundle
.
Read on AppleInsider