You could walk a mile in Steve Jobs' shoes, if you win this auction
A pair of sandals said to have belonged to
Steve Jobs
has gone up for auction, alongside an NFT image of them, and for some reason also a book that definitely mentions Jobs.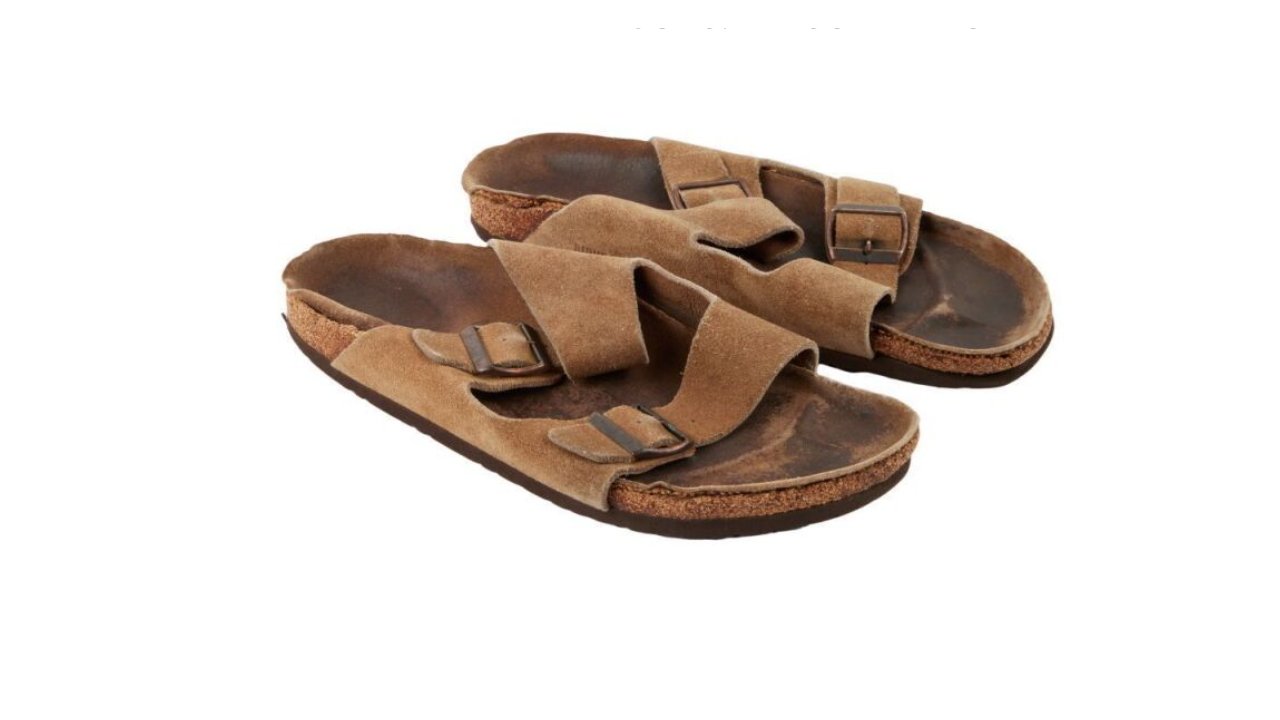 We've seen a Macintosh SE owned by Steve Jobs come up
for auction
before. There's also been
an Apple-1
computer, and
even a shirt
he wore.
Now Julien's Auctions
has his sandals
, which they expect to sell for between $60,000 and $80,000. To sweeten the deal, the worn and worn-out sandals are accompanied by "A 360 digital representation of Steve Jobs' personally owned and worn Birkenstock sandals."
In other words, a picture. It's animated. It rotates.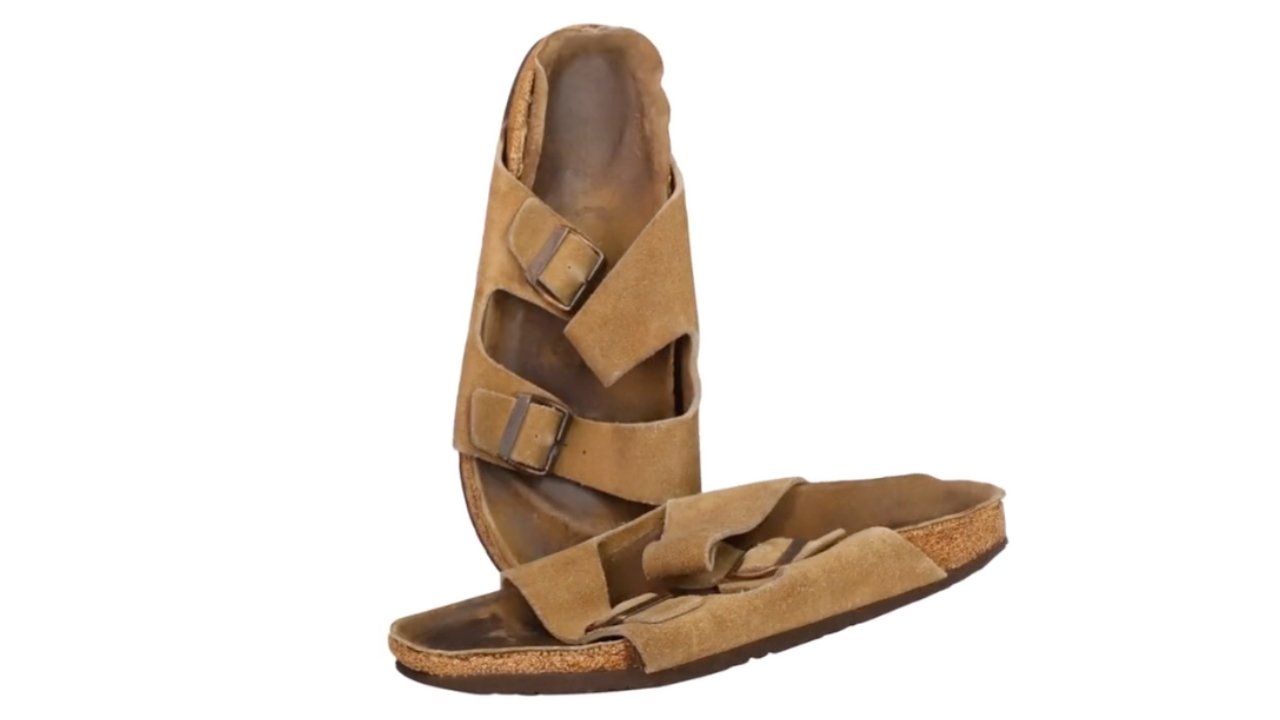 Screengrab from the NFT image of the sandals included in the auction
But there is more: you also get a spurious book called "The 213 Most Important Men in My Life," by Jean Pigozzi. Jobs does appear to be one of the 213.
Lastly, for completeness, you should now that spending at least more than the current bid of $22,500, would get you all of this plus "a hard case for protective storage and transport" worth approximately $30 if purchased from Amazon.
The brown suede sandals are made by Birkenstock, a company which Jobs seemingly admired enough to wear constantly -- and then give the sandals away. According to Julien's Auctions, Jobs gave the sandals to his house manager Mark Sheff.
Juliens' Auctions doesn't say that it is Sheff who is selling the sandals, and its accounts of their provenance all come from quotes from other sources. So Sheff is said to have told
Business Insider
about how Jobs "kept very few things."
That
Business Insider
article is from 2018, but is
still online
.
The auction house also quotes from a 2018
Vogue
magazine interview with Chrisann Brennan -- mother of Jobs's daughter Lisa -- confirming the sandals were his. That article is only accessible now in the
German-language edition
of
Vogue
"The sandals were part of his simple side... they were his uniform," Brennan says in that interview, in translation. "The great thing about a uniform is that you don't have to worry about what to wear in the morning."
"That's why Birkenstock sandals were so important to him," she said, and revealed that it was always the same model. "Gray-brown suede sandals with wide straps" - still known today under the name 'Arizona'."
There's got to be a joke here about not stepping on gray-brown shoes, but then there's perhaps also one about pulling yourself up by your bootstraps. Reportedly the bootstraps are intact, by the way, though the auction house offers the option to "request a pre-sale condition report."
You're unlikely to buy his sandals, but then what else this auction reveals is that Jobs wasn't always into buying shoes, either. It claims, via the various quoted interviews, that Jobs originally made his own sandals, early on in his career.
As he can't have met
Jony Ive
by the point, you can only speculate whether they were well designed or not.
Read on AppleInsider