MoviePass returns, backed by cryptocurrency firm
Previously a disastrously failed service offering cut-price movie theater tickets, MoviePass is attempting to return with new crypto backers, and a plan to help fund film production.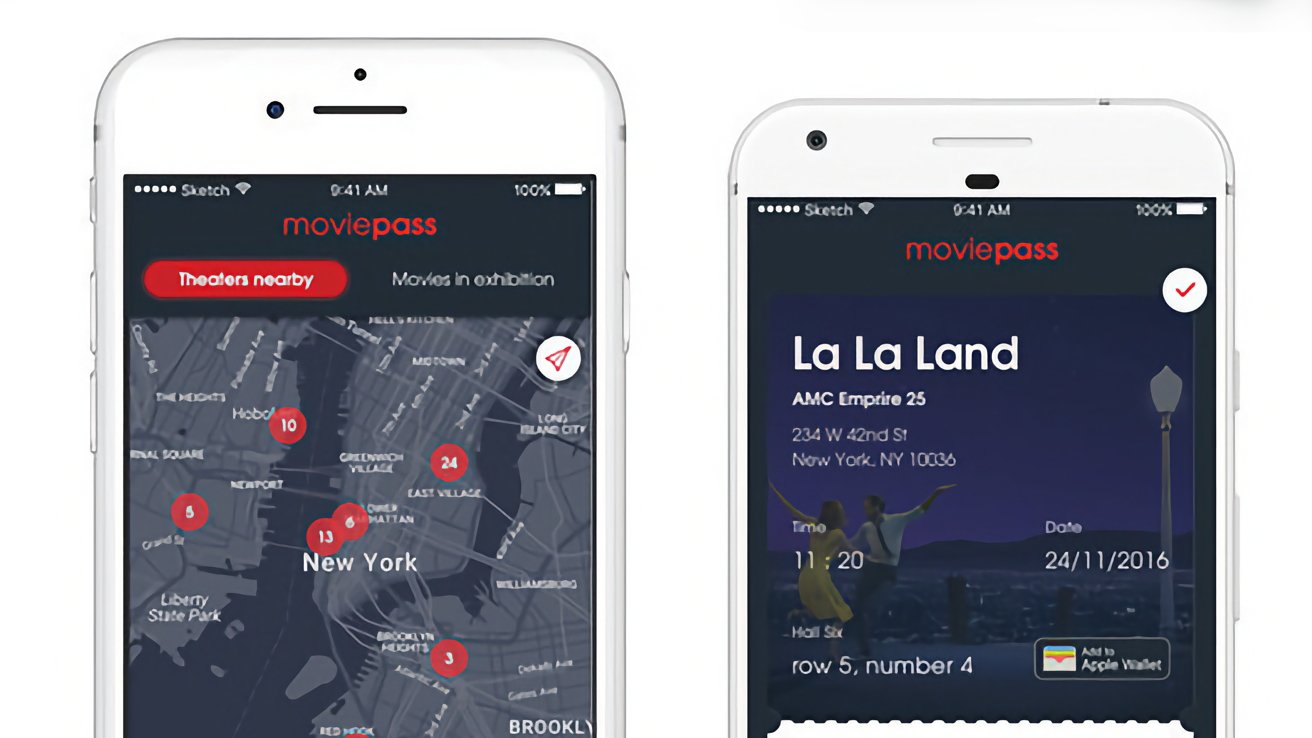 At least cryptocurrency sounded like a good idea. MoviePass launched in 2011 as a service where every movie ticket you bought cost the company more than it could make from you.
There was then the issue of how it made any money at all, with its then-CEO seemingly telling businesses that it
tracked users
before and after the movie theater. But then told MoviePass users that it did
no such thing
.
The company was aiming to take losses on the chin as it worked to become the dominant force in the marketplace. But the losses were great, customers' concern over privacy was greater, and advertisers were disincentivized.
It closed down in 2019, and in 2020, MoviePass's then parent company HMNY filed for bankruptcy. MoviePass co-founder Stacy Spikes was allowed to buy the firm by a bankruptcy judge, despite having been reportedly fired from the firm in 2018.
Then in August 2022, Spikes relaunched the service, intending to start a beta test in a few cities, including Chicago. Now according to the
Financial Times
, MoviePass is
looking to expand
with the backing of funders led by Hong Kong-based cryptocurrency firm, Animoca Brands.
The future of MoviePass
"MoviePass has a strong vision for technology in the field of entertainment," Animoca Brands co-founder Yat Siu told the publication, "and our investment demonstrates our commitment to maximizing the value that MoviePass can deliver across the film industry."
Animoca Brands began as a joint games and venture capital firm in 2014. It then developed a blockchain service, and carried out transactions around NFTs.
Most recently in early 2023, the firm was reported to be raising $1 billion fora metaverse investment fund.
Before its first iteration closed down, MoviePass had begun to create a more workable business model. This new version wants to expand, so it's ultimately going to help finance movie production.
"With its initiatives to increase traffic to theaters, engage audiences with enhanced cinematic experiences, connect studios and their franchise characters to movie fans," continued the company, "and make financing more accessible to aspiring filmmakers, we believe that MoviePass will help to define the future of cinema."
MoviePass has not announced a scheduled for rolling out nationwide. However, it says that broadly it will be offering subscription tiers from $10/month.
Read on AppleInsider