Apple Watch ECG app helps save pregnant woman's life
A woman credits her
Apple Watch
with saving her and her unborn baby's life after an alert of an unusually high heart rate.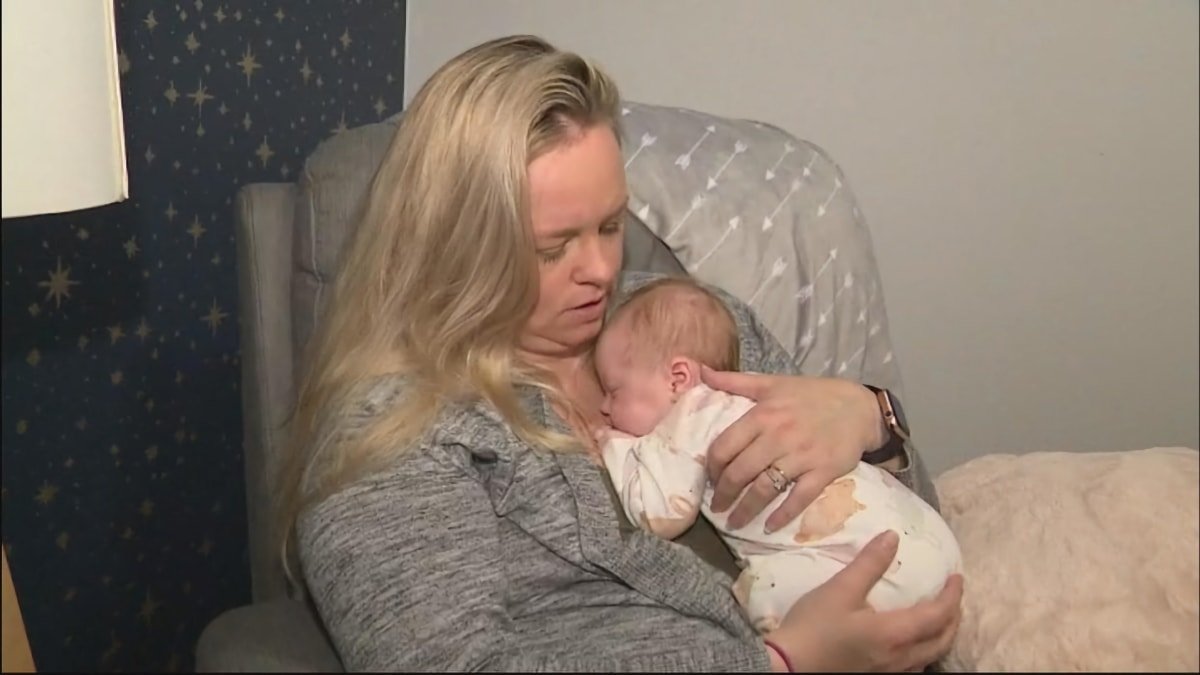 Doctors safely delivered the baby. Source: KCAL News
Jesse Kelly had a few weeks left until her due date and wasn't doing any activity that would raise her heart rate above 120 beats per minute. However, her Apple Watch kept alerting her that her heart rate was high.
"It went off the first time and I thought it was strange,"
Kelly told
CBS News
. "Then the second time maybe ten minutes later or so and then the third time maybe a half hour or so later. When it went off the third time I thought 'OK something is going on.'"
She immediately went to the hospital, which is what Dr. Brian Kolski recommends people do. He wasn't Kelly's doctor, but he has had patients who are prescribed Apple Watches to detect certain heart conditions.
"Sounds like it was accurate," said Kolski. "And one of the first signs when people are in trouble, whether it's low blood pressure [or] bleeding, is an elevated heart rate."
Kelly discovered at the hospital that she was in labor and had been losing blood due to a pregnancy complication known as placenta abruption. This serious condition occurs when the placenta partly or completely separates from the uterus before delivery. Beyond the bleeding risk for the mother, it can decrease or block the baby's supply of oxygen.
Fortunately, doctors were able to deliver her healthy baby girl safely.
Kelly is grateful not only for the doctors and nurses who helped her but also for her Apple Watch and says that everyone should take the device's medical alerts seriously. "It's not just a text message," she said. "Pay attention to it and listen to your body."
The Apple Watch has helped save numerous people thanks to the electrocardiogram (ECG) app that Apple launched in 2018 with the Apple Watch Series 4. For example, just four days ago, a woman said the app helped
save her
life after detecting irregular heart rhythms, and doctors discovered a previously undiagnosed heart condition.
Read on AppleInsider