Redditor would have died on the couch, if Apple Watch didn't sound the alarm
The
Apple Watch
has helped save one owner's life, by alerting them to a racing pulse following a nap that led to a diagnosis of severe internal bleeding.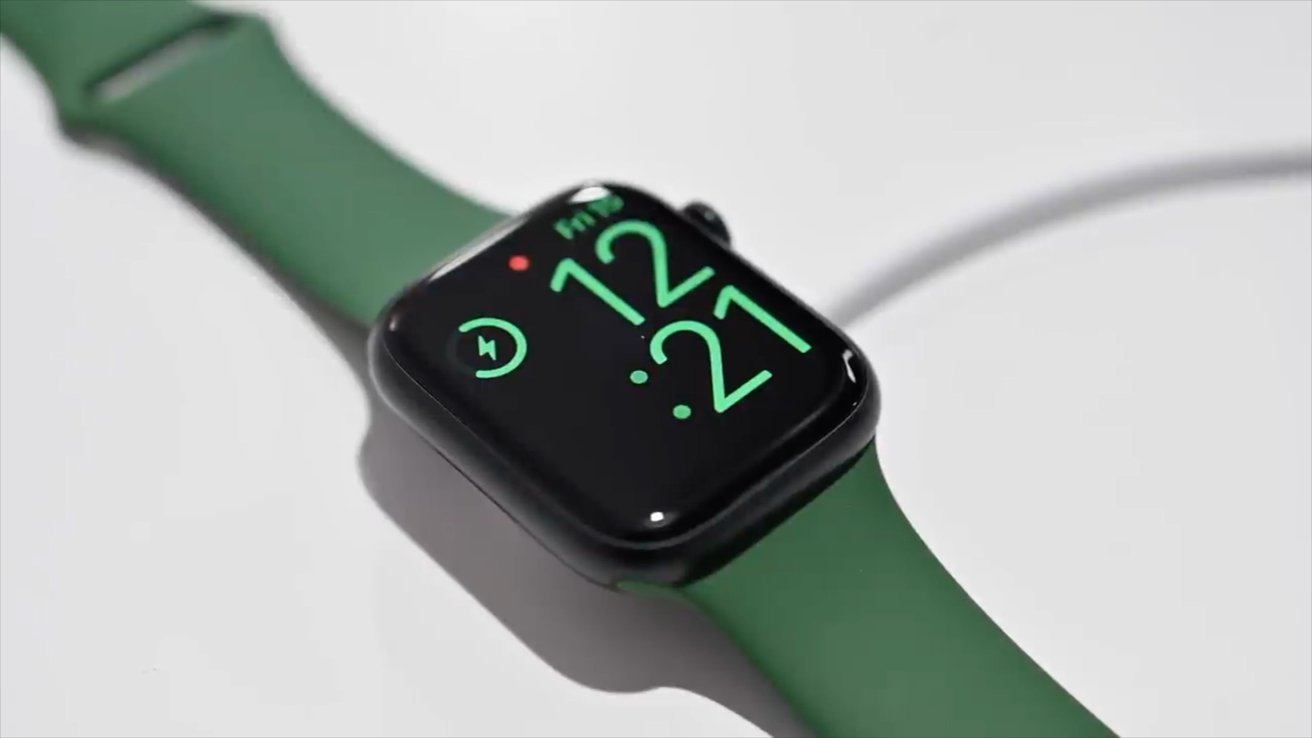 Apple Watch Series 7
Apple's wearables include a number of different alerts to help users monitor their health, including some relating to pulse rate. According to a Reddit post, one lucky wearer was helped from a potentially fatal situation by one such alert.
Posted
on Thursday
by a user identified as "digitalmofo," the post to the r/AppleWatch subreddit titled "Well, my Apple Watch 7 just saved my life" briefly recounts how the wearable device notified of a medical issue.
One week prior to the post, the user had set their
iPhone
and Apple Watch to Do Not Disturb for work, and after feeling tired at lunch, had a "quick nap" on their couch. After the nap, they saw at least 10 notifications on the Apple Watch stating their pulse was racing.
On seeing the notifications, the Redditor called out from work for the rest of the day to try and reduce the racing, but to no avail. A video call with their doctor prompted the user to check the times and pulse rates, as well as their oxygen level, with the doctor making the decision to call 911.
The issue was "severe internal bleeding," the user claims, with them also reportedly having "little over 3g/dL hemoglobin" (grams per deciliter), far below their normal of 15. Emergency medical staff initially believed it was a heart attack, before determining it was a GI bleed.
In a later
follow-up post
, the user explains they lost five pints of blood, with an endoscopy revealing a diagnosis of esophagitis, gastritis, duodenitis, and a hiatal hernia.
"They said had I not got there for a transfusion when I did, I'd not have made it," the user adds, before offering thanks to the nurses, doctors, blood donors, and everyone involved in the emergency. The post concludes with the user admitting "I'd have just passed out and died without ever knowing if not for my Apple Watch."
The story is the latest where the Apple Watch is credited in helping out in an emergency.
In January, the ECG app helped save a woman and her
unborn baby's life
, following an alert for an unusually high heart rate. In September 2022, a UK man was bombarded by low resting heart rate alerts, as his heart reportedly
stopped 138 times
in a 48-hour period.
Other non-health features have also saved lives. In February, the crash detection feature helped lead emergency services in Germany to a vehicle that was approximately
60 feet below
the roadway, hidden in bushes and not spottable from the road itself.
Read on AppleInsider