Apple Vision Pro still has a way to go
The Apple Vision Pro still has a lot to be worked on before the hardware is released, with many features announced at WWDC to receive lots of attention in the coming months.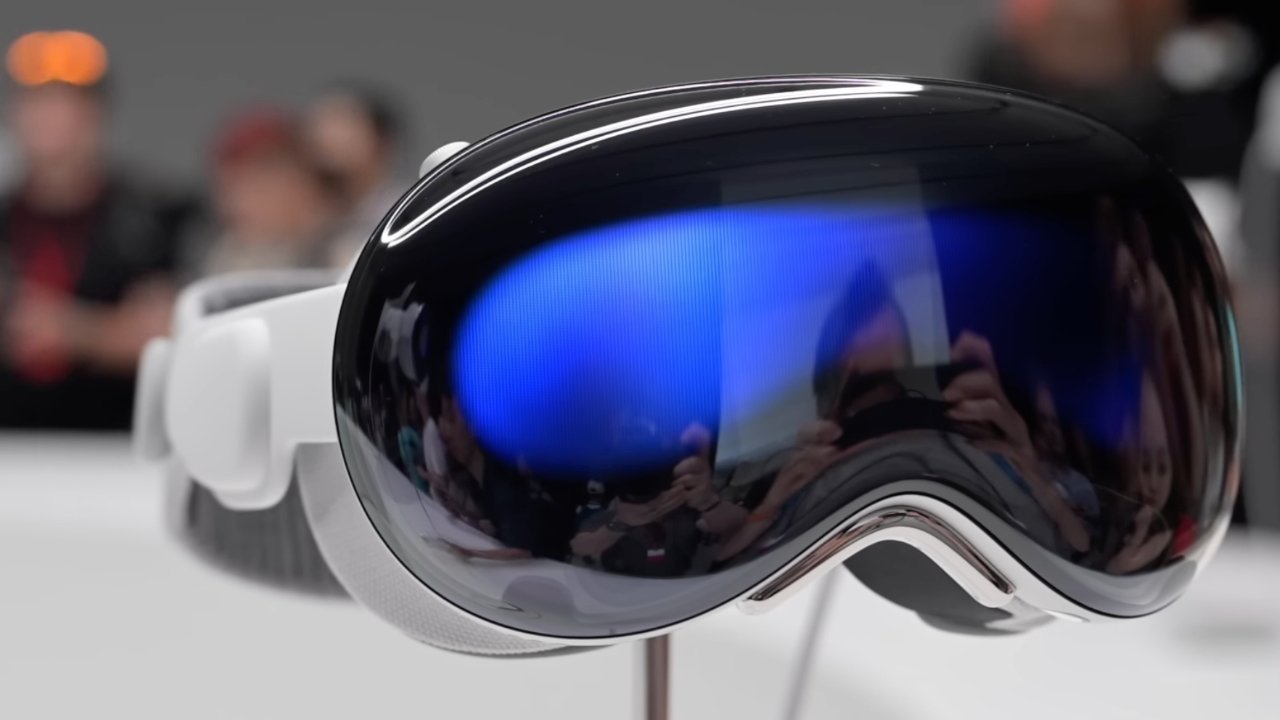 Apple Vision Pro


Apple's slick presentation launching the Apple Vision Pro showed off many of the features of the headset, while demonstrations of features to attendees were promising. However, it appears that Apple still has a long way to go to get all of the elements together for the final release version.

According to Mark Gurman in the "Power On" newsletter for Bloomberg on Sunday, the demonstrations showed off the most polished parts of the visionOS operating system. Many elements, such as in-air typing and adaptations of core iPad apps, still need work.

There is still more to do in relation to 3D video content, third-party app support, the handling of prescription lenses, comfort, and the all-important EyeSight feature.

While Apple used a smaller team to develop the headset pre-launch, due to its culture of secrecy, it's now bringing in thousands more employees to improve the project. This includes internal testing of the hardware, though that too is still limited to senior engineers and executives.




For core apps, developers of iOS and iPadOS versions are making new editions for visionOS. Apps for Calendar, Maps, Books, Mail, and others have yet to be finished.

EyeSight, the feature that showed the user's eyes on an external display, wasn't functional on demonstration hardware. Again, Apple is now expanding the number of engineers working on it to make sure it works properly.

In initial expanded testing, it's been found that, while Apple tried to solve the weight issue of other headsets by removing the battery, the metal-framed hardware still apparently feels too heavy after hours of use. As a comfort fix, a second strap that goes over the wearer's head is on the way, but one that could be offered as a separate accessory.

For marketing, Apple will be making dedicated areas for demonstrations and for customers to select the right sizes of bands and light seal. Stores will be provided an iPhone app to scan customer faces to aid in selecting the correct size.

Some features aren't going to make it into the first release, but are still intended for future releases. While the first version will be able to support one desktop view of a nearby Mac screen at a time, future models will be capable of handling multiple displays.

The use of Personas for FaceTime conferences will apparently only be limited to one-to-one chats. In the second generation, multiple Vision Pro users will be able to use Personas in a group conversation.

Virtual fitness content and Fitness+ is also anticipated for the next generational release.

Apple is probably a long way away from its next headset launch, but it has already shifted some employees from the original Vision Pro to the newer models. Those future editions include a second-gen high-end model and a lower-end variant.

Read on AppleInsider