iPhone 16 Pro could get 48MP Ultra Wide camera, Wi-FI 7 support
The iPhone 16 Pro will benefit from an upgraded 48-megapixel Ultra Wide camera and Wi-Fi 7 support, an analyst's research note claims, as the rush to be early on future iPhone rumors continues.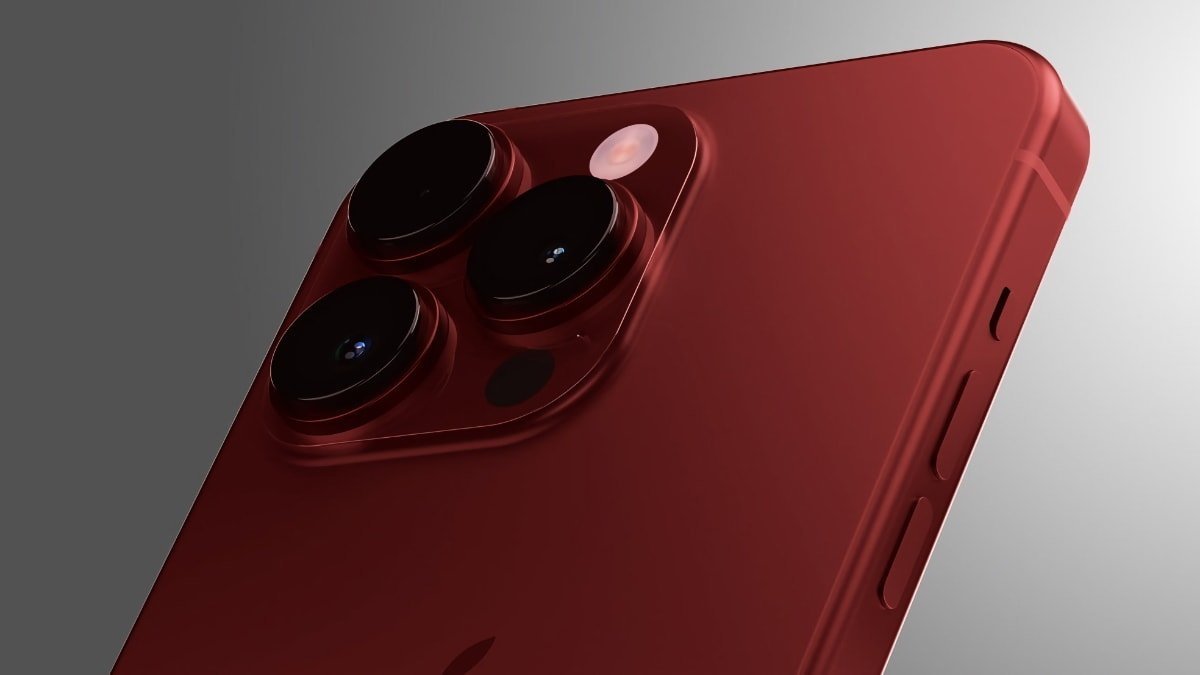 Apple has yet to actually launch the iPhone 15 family of devices, but the rumor mill is already going for the iPhone 16. In the latest research note, an analyst claims that the next iPhone 16 Pro release will include an improvement to the Ultra Wide camera.

The note from Jeff Pu of Haitong International Securities, seen by MacRumors, discusses a few of the key features of the iPhone 16 Pro. The top one is the use of a second 48-megapixel camera sensor on the rear.

The iPhone 14 Pro range already has a 48-megapixel Main camera sensor, which uses techniques such as pixel binning to improve low-light photography, as well as extra levels of zoom by cropping the image.

Pu believes the Ultra Wide camera on the iPhone 16 Pro and Pro Max will be upgraded from the current 12-megapixel sensor to a 48-megapixel version, bringing the count to two high-resolution sensors out of the three.

This isn't the only camera sensor rumor for the iPhone 16 Pro Max, as other rumors have claimed the possibility of a super-telephoto capability through the use of a periscope lens system.


Wi-Fi 7


Pu's other main claim is that Apple will adopt Wi-Fi 7 with the iPhone 16 Pro lineup. With a capability to use 2.4GHz, 5GHz, and 6GHz bands simultaneously, along with 4K QAM, the wireless networking standard should be extremely quick when it comes out.

Theoretically, Wi-Fi 7 could provide Wi-Fi speeds at up to 40Gbps, or four times that of Wi-Fi 6's 9.6Gbps.

There is a problem to Pu's claim, in that Wi-Fi 6 is still being developed. While it was first approved in 2019, and with the first models with support for the standard emerging in 2023, the final version of the standard itself isn't expected until early 2024.

Apple is frequently an early adopter for new technologies, but an early 2024 finalization may be too late in the production cycle for the iPhone 16 to fully adopt. That's not to mention that the iPhone 14 Pro and Pro Max still support Wi-Fi 6, and the iPhone 15 may support Wi-Fi 6e, making a second shift in Wi-Fi standards in two years seem like a big ask for Apple.

Pu's note about a smartphone that's over a year away from release offers information that is promising, but not much beyond any observer's educated guess as to what comes next. Pu also has a spotty track record, as while moves in Apple's supply chain are fairly accurate, product-specific details tend to be relatively shaky.

Read on AppleInsider