Apple launched AirPods seven years ago, and changed the world again
Apple was criticized for its September 7, 2016 unveiling of the AirPods -- and the end of the headphone jack -- but the wireless earbuds went on to become a hit and to spawn an entire industry.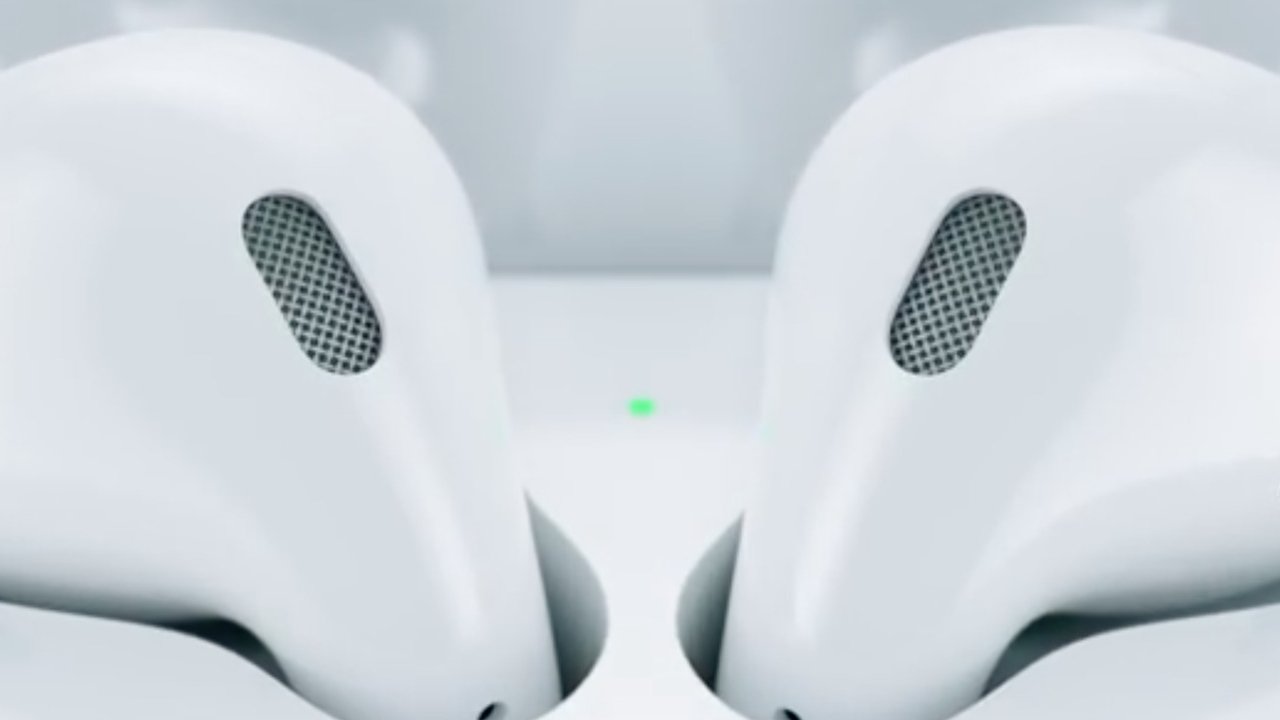 Apple's original AirPods


Watch the 2016 announcement of AirPods now and what strikes you is how old everything seems -- except the AirPods. They were announced alongside the iPhone 7, for example, which even still had a home button.

The same launch presentation also unveiled the Apple Watch Series 2, which now seems a little quaint next to the Apple Watch Series 4 and later, or especially the Apple Watch Ultra.

There have been new versions of the AirPods too, including the addition of the AirPods Pro and AirPods Max. Yet watching Phil Schiller talk through the then new earbuds, you would buy that seven-year-old model today.


Looking forward and backwards


It was on September 7, 2016, that the AirPods were first announced, but it would be a long wait before anyone could buy them. Originally promised for October, Apple only just managed to get them out before the end of the year.

Officially, AirPods went on sale on December 20, 2016 -- for $159 -- but in practice you would have been lucky to get them until early 2017.

Only, that gap of a few months is just the waiting time that we knew about. It's obvious that Apple would have been working on AirPods for quite some time before release, but it's still surprising just how long it worked on them.

The first public mention of what would later be known as AirPods came as far back as 2011. That was in a patent document filed on March 29, 2011, although it wasn't published until October 3, 2012.

It came with illustrations, too, including one of a woman wearing what we would now recognize as AirPods. She's got them with a Beats-like cord running between the two earbuds, but, significantly, with a break between that loop and a possible cord beneath it.

"[When] the listening device is detached from the corded portion," said the patent application, "a wireless signal that includes the audio signal is transmitted from the second part of the corded portion for reception at the first part of the listening device."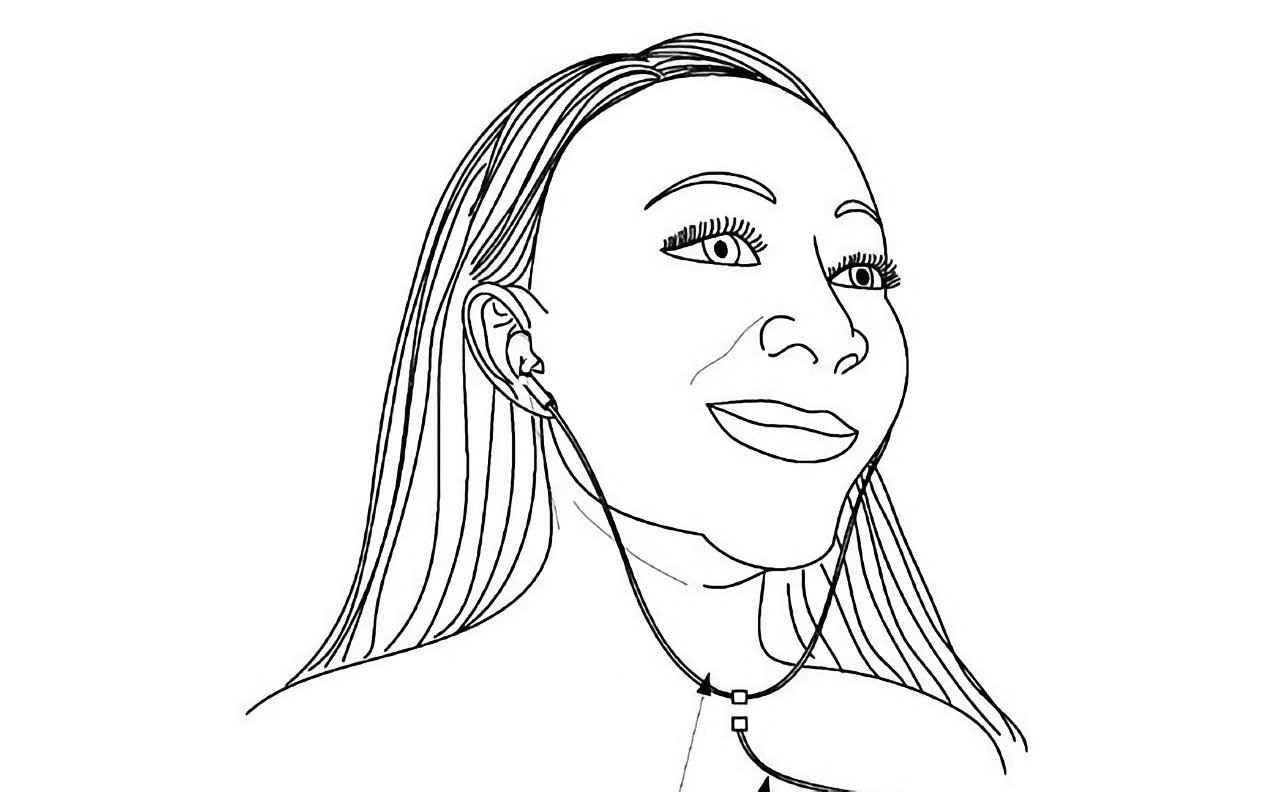 Detail from a patent illustration showing a cord between the AirPods -- but a break between that and the then-familiar lead


We can surmise that Steve Jobs was fully aware of the AirPods project before his death in 2011, but before that he had rather dismissed the idea. In 2005, he said that Bluetooth was just not good enough for earbuds.

"There are quality issues," he said, "the bandwidth isn't high enough, and even if it does get there some day, people don't want to recharge their headphones."


Apple's largest acquisition


Jobs was always willing to decry something until Apple had something to offer. Such as when in 2008 he claimed that "the fact is that people don't read anymore," and then launched Apple Books (then called iBooks) in 2010.

Whatever Jobs came to think about Bluetooth earbuds before his death, Apple thought enough of them to make its largest single acquisition in 2014. Apple spent $500 million on buying the technology of Beats Electronics -- and $2.5 billion on streaming service Beats Music.

Strictly speaking, Beats Electronics continued as an autonomous company, as compared to Beats Music which became Apple Music. Nonetheless, even at that September 2016 announcement, Apple unveiled a series of Beats wireless headphones right alongside the AirPods.


Apple hides its plans


Officially, 2016 was the first time we were supposed to hear the word "AirPods," but the rumor mill was as strong then as it is now, so news broke early. But the news was that a firm called Entertainment in Flight LLC, of Wilmington, Delaware, had filed for a trademark on the name AirPods."

No one was fooled in the slightest. Everyone suspected this firm was a shell owned by Apple, and much later on Apple just gave up on the subterfuge.


Create a problem, solve a problem


AirPods are so commonplace now, and an entire industry of similar devices has been spawned because of them, that it's easy to forget that they launched under very specific circumstances.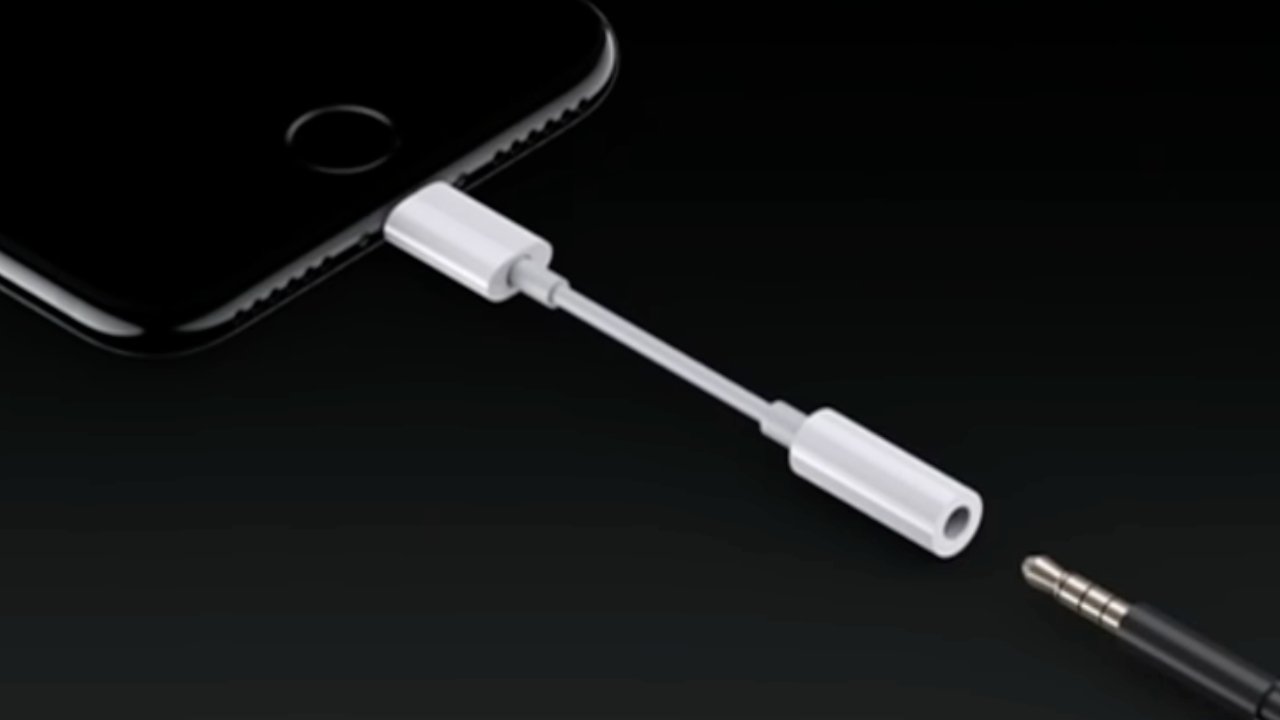 Nobody even remembers the Lighting to headphone adapter


As part of that 2016 announcement, Apple revealed that its iPhone 7 would be the first without a headphone jack. A year later, Samsung was still mocking that move -- although after two more years it followed suit.

So regardless of any technical benefit to the iPhone -- Phil Schiller talked up how much space was saved by removing the jack -- it still helped the AirPods. Apple wasn't crude enough to make AirPods the sole option, though.

At the launch of the iPhone 7, it announced a new version of the wired earbuds that ended in a Lightning connector. And it launched a Lightning to 3.5mm jack adapter that it included with the iPhone.

Nonetheless, this all made AirPods seem the more attractive option.


Not everyone was impressed


It's hard to believe now, but AirPods are yet another Apple device that got criticism at the start, before becoming an astounding, transformative worldwide hit.

The New York Times did describe them as "some of the coolest audio accessories you can buy today." But it also summarized them as "difficult and expensive to maintain."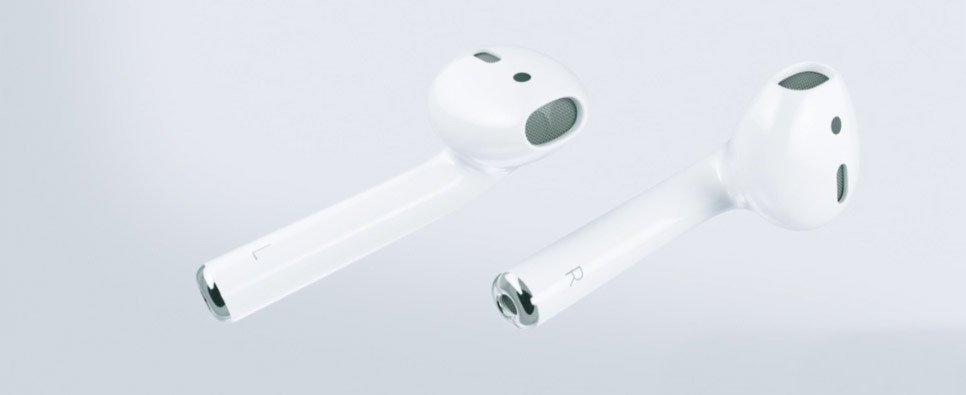 Apple's original AirPods were "like tampons without a string"


Then The Guardian wittily described them as being "like a tampon without a string," and mocked how easy they were to lose. "They will disappear before your very eyes," said the publication.

Both of those pieces and most of the negative reviews were written after the September 2016 announcement. AppleInsider obviously covered that launch, but it waited until it could actually use the device on December 21 before making a conclusion.

"Apple's new wireless AirPods elegantly perform in a way that promises to put a smile on your face no matter how terrible of a day you're having," wrote Daniel Eran Dilger, "a beautiful thing given how many ugly days 2016 has thrown at us so far."


Changing the world, not the product


The Lightning to 3.5mm jack adapter is forgotten now, and so is the Lightning version of the old wired earbuds. But the AirPod lives on, to the extent that it became unusual to see a TV reporter using anything else during the COVID pandemic.

Those distinctive white earbuds replaced the once equally distinctive but now rather old-fashioned white earbuds of the wired device.

And as rivals launched competing wireless earbuds into this space, so Apple kept pressing on with new and improved models.

A second generation AirPod launched on March 20, 2019, for instance. A third generation followed on October 26, 2021, too.

But it was perhaps that second generation that was key. For even though the original model was really delayed until 2017, that meant two years had gone by since people first bought them.

And that meant there had been time for those users to spot a problem Apple has still not resolved.

As new, the original AirPods promised five hours of continuous use (and more when occasionally returned to their charging case). But after two years, no one is getting five hours, or even all that close to it.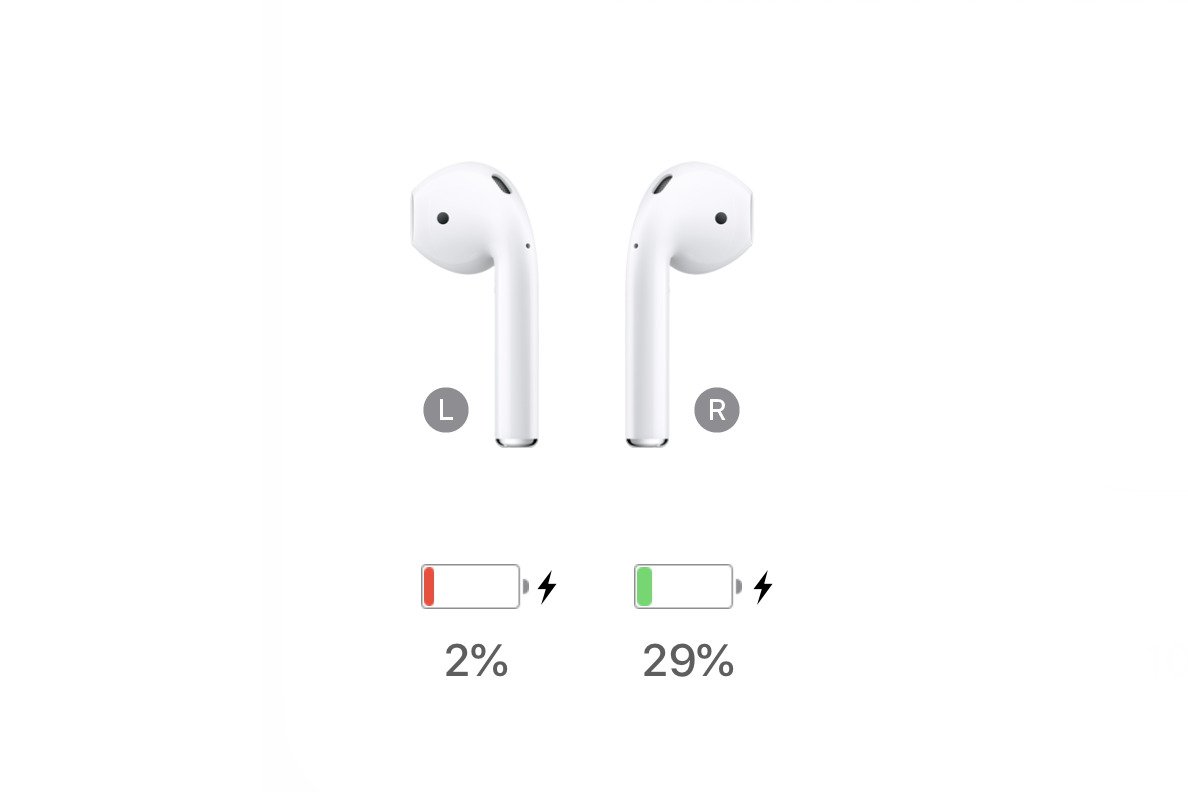 AirPod batteries decline after a couple of years


All AirPod batteries decline over time and there is nothing you can do about it.

So the question then, in 2019, was whether people would put up with shortening battery life. It was a question, too, of whether they would buy replacement AirPods when that happened.

There was another option, which was to take advantage of Apple's battery replacement service -- but it isn't cheap. Today you can still buy a replacement battery for the first generation AirPods, but it costs $50.

Per AirPod.

That means $100 to replace both batteries. You can no longer buy the first generation AirPods from Apple, but the improved second generation is currently just $129.

We will never know how many people went for new AirPods or battery replacements, but we do know that enough people are buying new that Apple keeps releasing new models.


Pro and beyond


On October 30, 2019 -- three years and one month after the original AirPods were unveiled -- Apple launched AirPods Pro for $249. They had a redesigned body, quite possibly only so that people would know you'd sprung for the costlier edition.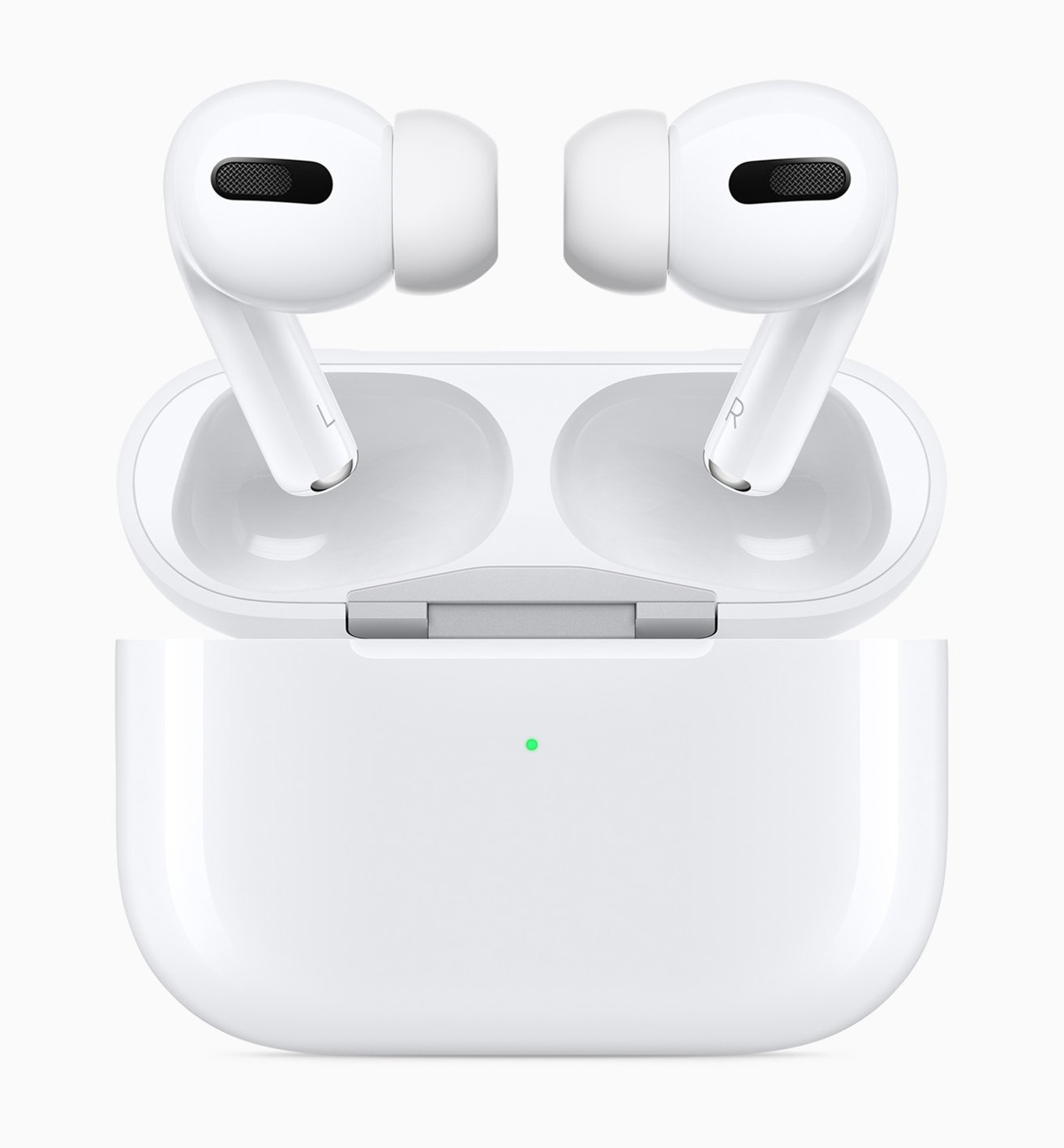 AirPods Pro


But they also had active noise cancellation and while not as good as that in traditional over-the-ear headphones, it was startlingly good. Doubtlessly, it brought noise cancellation away from being just for audiophiles and to an audience who'd possibly never even heard of it.

It only got better, too, with AirPods Pro on September 7, 2022. On the sixth anniversary of what was now an entire product category, Apple unveiled a second generation of the AirPods Pro.

They brought twice the capability of active noise cancellation, they brought a new Adaptive Transparency feature. And they also increased the battery life.

AirPods Pro was now surely a match for over-the-ear headphones, except Apple didn't need it to be. Because by then, Apple had the over-the-ear market covered.


AirPods Max


Or at least, they had covered the market that could and would spend $549 on a pair of headphones. On December 15, 2020, Apple unveiled the AirPods Max.

More than any of the other AirPods models, the AirPods Max have gone through a clear cycle of dismissal, acceptance, and dismissal again.

Initially, the $549 price was just too much of a barrier. Then as people began to use them, the longer-term view was that they were expensive, but very good.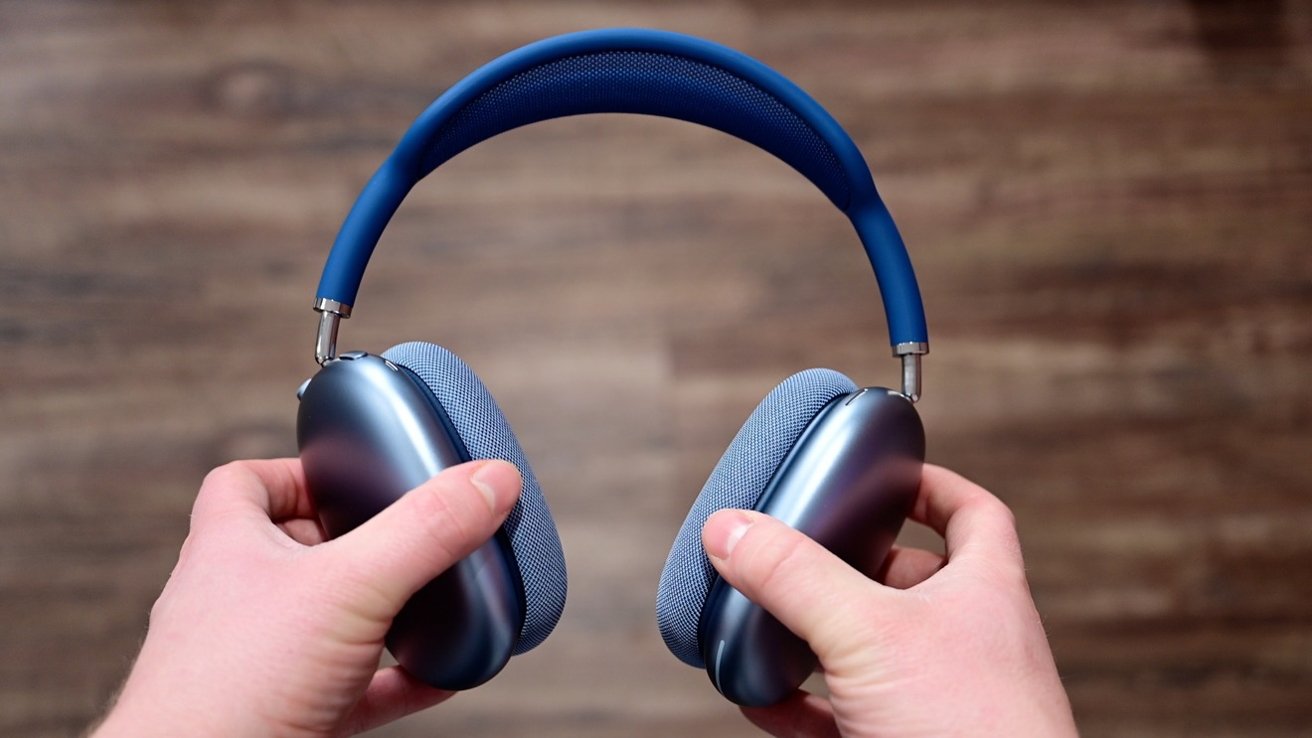 AirPods Max


Only, that was the conclusion of an AppleInsider long-term review in 2022 and one thing that had not changed was the price. There had been no updates and no changes to the AirPods Max since launch -- and there still haven't been.

Yet Apple continues to charge the same price. Most recently, that's become a more acute issue since Apple's own Beats division released the considerably lower-cost Beats Studio Pro.

AirPods Max continue to feel like the premium product, but for $200 less, Beats Studio Pro is mostly offering more. Plus as Apple moves to using USB-C for its devices, the AirPods Max sticking on Lightning makes them an outlier.


Where AirPods stand today


Consequently, you might be unwise to buy AirPods Max today, close to a thousand days since they were first released. Arguably, though, as things stand with the ecosystem, there may not be a clear path today for an upgrade.

Yet seven years after they were first announced, AirPods as a whole appear more common than any other headphones. They definitely created an industry, and they are definitely here to stay.

Apple was mocked for its AirPods, like it is for nearly every product it has ever released. But, just as with the Mac, the iPhone, the iPad, and the Apple Watch, it kept on making AirPods and they kept on selling.

Read on AppleInsider