i=MC2 (Mac Cube Squared)
i(OS)=mc2 (Mac Cube Squared) which is kind of like 'e=mc2' but different.
It would be cool if future OS-XI products (new quad-core iCube) could act more like a local server (and wireless base station) where all the screens of your iOS devices (regardless of size) can connect to your single OS-XI product to give any of them Mac-like functionality when needed. The future iCube would allow multiple modular (stackable) cubes connected via 'thunderbolt' to allow a person to recreate the equivalent of a new Mac Pro or something more powerful if needed.
iphone (iOS small screen), ipad (iOS medium screen), iHD (five large iOS HD screens: 20,30,40,50,60) with the 20 inch model acting as a possible lower priced option for the imac, but not a true replacement for it. iCloud will continue to add more and more features until it becomes a true Net-centric OS and reaches a level of sophistication and reliability that it truly replaces the need for OS-XI for most users.
An Apple iCube could look something like this but with a much cooler Jonathan Ive design:
http://www.zdnet.com/blog/gadgetrevi...d-winner/19903
Quote:

Xi3 has unveiled its simply-named Xi3 Modular Computer, a cube-like machine that measures less than 4-inches per side.



Given the tininess of the Xi3 computer, the motherboard has been divided into three separate parts, each of which can be ?quickly? removed: a board that houses the processors and RAM and two additional I/O boards for connectivity and input/output requirements.



As for what else is in that light-weight aluminum cube, the base model will be include an AMD Athlon 64 dual-core processor, 2GB of RAM, and a 8GB flash storage drive. Linux is the pre-installed operating system, but there are plenty of Windows 7 OS choices (and many other customizable options) available. Mac users need not apply.



Only available for ?evaluation and proofs-of-concept purposes? at the moment, the retail price is set to be $850. However, the masses will get their chance at buying one in early 2011. Gray is the standard issue color, but all of the colors of the rainbow are available for an extra $15-$30.



Given that the Xi3 is the winner of a CES 2011 Innovations Award in the Computer Hardware Category, we should be seeing more of this little guy in January.

with some features like this:
http://www.slashgear.com/shuttle-xpc...28SlashGear%29
Quote:

What the Shuttle XPC H7 5820S has is a new feature by the name of Matrox M-series multi-display graphics, this allowing you to work with up to 16 displays at once. You?ll also find a set of other fantastic specifications inside, but it?s the displays that will have you mesmerized.

We all know that Apple loves cubes.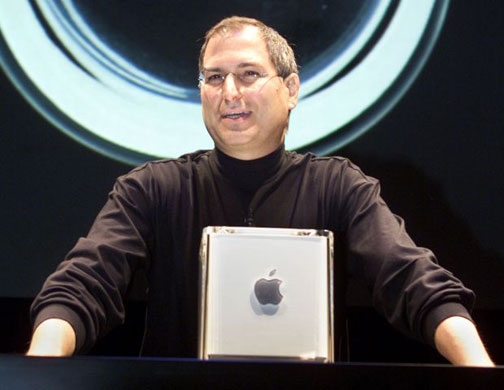 Third time is the charm you know...