Apple's Tim Cook, Eddy Cue invited to Allen & Co.'s 2014 Sun Valley conference
Investment bank Allen & Co. has once again extended an invitation for Apple CEO Tim Cook and services honcho Eddy Cue to attend the bank's annual conference in Sun Valley, Idaho alongside a number of other technology and business luminaries.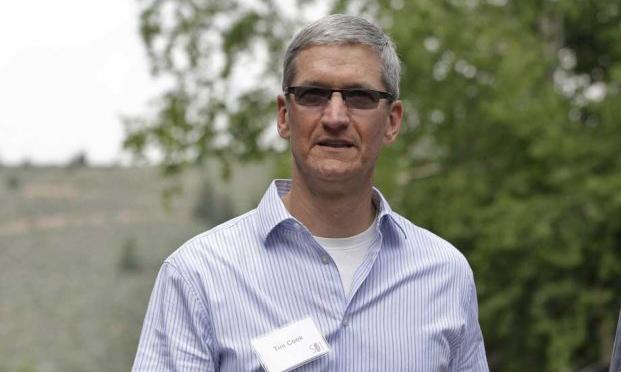 Apple CEO Tim Cook at the 2012 Sun Valley retreat. | Source: Business Insider
It is not clear whether Cook and
Cue
plan to attend, but they have received invitations, according to a copy of the guest list
published
by
Re/Code.
It would be Cook's third appearance at the retreat and the second by Cue, who has become an increasingly prominent executive at Apple as Cook has gradually reshaped the company following his ascension in 2011.
The Sun Valley conference is an annual one-week affair at which powerful executives and cultural icons are invited to participate in panels on politics, business, and other issues of the day while conferring socially over meals and drinks. The conference's networking opportunities are thought to have been responsible for a number of major business deals in recent years.
Specifically, many believe that megadeals including Time Warner's sale to America Online, Dow Jones & Co.'s acquisition by News Corp., and Comcast's takeover of NBCUniversal were hatched or sealed in Idaho.
Joining Cook and Cue on the guest list are fellow Silicon Valley executives Mark Zuckerberg of Facebook, Jack Dorsey of Square, Dropbox founder Drew Houston, and Microsoft cofounder Bill Gates, among others. Also invited are a number of executives from rival electronics company Samsung, possibly setting the stage for some awkward dinnertime chats as the two companies work to resolve a number of legal disputes around the world.