AppleInsider podcast reviews Apple's 'Spring Forward' event, including new Macbook, Apple Watch and
This week's all-new AppleInsider podcast is now available to download and subscribe in iTunes or SoundCloud, with detailed analysis of this week's news, including a full discussion of Apple's entire 'Spring Forward' event, HBO Now and Apple TV, ResearchKit for iOS, newly redesigned MacBook and Apple Watch.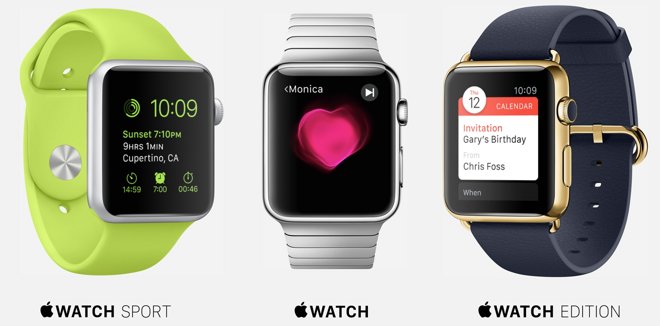 This week, AppleInsider staff member members
Daniel Dilger
,
Victor Marks
and
Stephen Robles
discuss the top stories:
Apple TV and HBO Now
ResearchKit on iPhone
New Macbook design and USB-C
Apple Watch, pricing and more
The show is available on Apple's iTunes. You can
listen to the podcast and subscribe via this link
:
You can also listen to it embedded via SoundCloud below:
Show note links:
Live from Apple's 'Spring Forward' event
Video: Watch the 'Spring Forward' event in 2 minutes
Apple TV price drops to $69
HBO Now standalone streaming service, exclusively on Apple devices
Apple announces ResearchKit for medical researchers tapping into iPhone HealthKit
Apple redesignes the all-new MacBook with 12" Retina screen
Hands-on with Apple's new 12" Retina MacBook
Apple Watch will launch on April 24, preorders start April 10
Choosing your Apple Watch and which band is right for you
Apple Watch battery will be replaceable to extend device lifespan
Hosts:
@danieleran
,
@vmarks
and
@stephenrobles
We'd appreciate your feedback and comments, as well as any questions that we can answer on future episodes. Send your responses to the AppleInsider Podcast at
[email protected]
or follow or tweet at us
@appleinsider
.