Apple updates Swift Playgrounds for iPad with new Learn to Code lesson, music support
Posted:
in iPad
edited December 2019
Apple's new iPad app designed to teach programming concepts has been updated with a third new Learn to Code lessons, support for sound and music, line highlighting and the upcoming Hour of Code workshops the company is hosting in its retail stores in early December.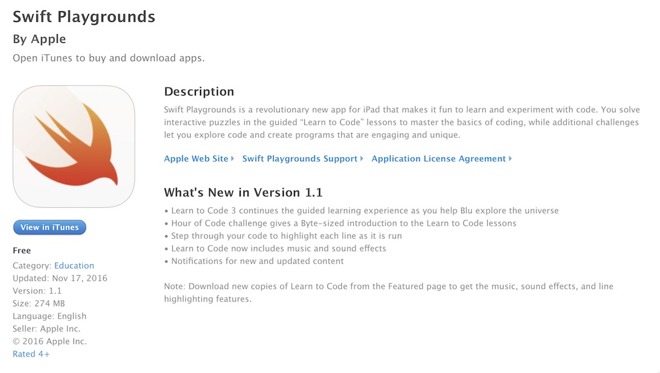 The
update
comes in tandem with an
announcement
by Apple earlier today that it had opened up registrations for its free 2016 Hour of Code workshops, which will take place between Dec. 5 and 11, at Apple stores worldwide.
Swift Playgrounds
adds a third "Learn to Code" lessons which the company says "continues the guided learning experience as you help Blu explore the universe."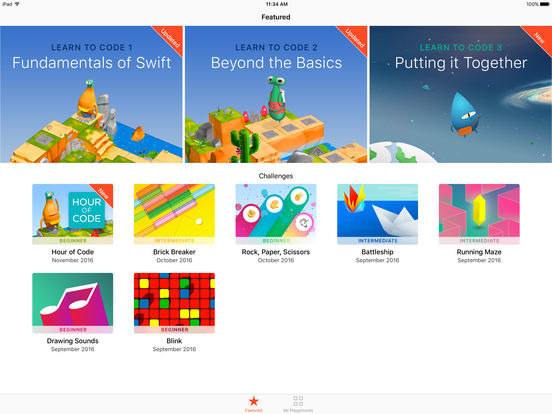 Other new features in the app include the ability to step through your code to highlight each line as it is run, new lesson support including music and sound effects, and notifications for future new and updated content.
Swift Playgrounds is a free app for iPad users running iOS 10, first introduced this summer at the company's Worldwide Developer Conference.