Review: Master & Dynamic MW50 Wireless Bluetooth On-Ear Headphones
Master & Dynamic's MW50s look and sound great, but may be hard to justify given cheaper alternatives from other high-end headphone makers.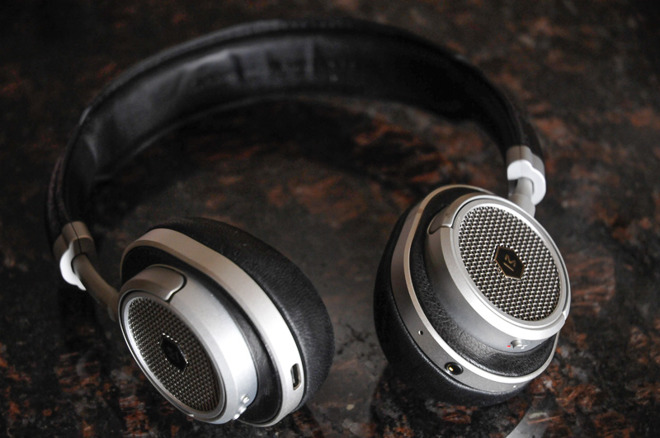 As with the company's flagship MW60s -- which we
reviewed in November
-- the MW50s are first and foremost about luxury. They're stylish, with a quasi-retro aesthetic that's bound to pick up followers. The headband and earpads are lined with cowhide and lambskin, and much of the frame is made of stainless steel. They feel tough, though it should be noted that sound emits through perforations in the leather, which raises concerns that the earpads could be torn open in a freak accident.
There are some other design differences, most notably in size and weight. The MW50s are substantially smaller, and about a third lighter, making them halfway realistic as a pair of gym headphones. It's still better to look elsewhere for workouts though, since leather gets hot and sweaty in a hurry and despite the lighter weight, the MW50s' on-ear (rather than over-the-ear) design makes them vulnerable to slipping when leaning forward or backward. In a few test sessions at the gym, we found ourselves constantly re-adjusting the headband and earpads for a secure fit.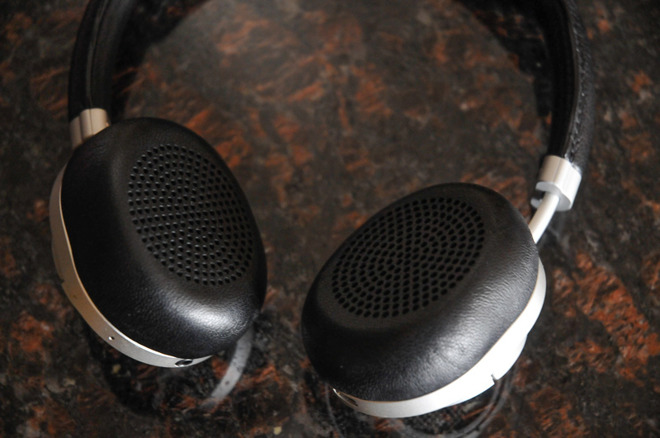 Another problem is that unlike the MW60s, they don't collapse, so they may not stash well in a gym bag -- or in anything else you might want to carry them in. This somewhat defeats the purpose of making them more compact, and lends them more to home or office use, or perhaps wandering around town.
The MW50s do have the same excellent Bluetooth range, roughly 100 feet. They're not at the absurd level of Beats' Solo3s -- which should work up to 400 feet -- and you can still potentialy cause audio to cut out by covering up the antenna, but you should be able to wander around a home without picking up your phone or tablet.
Battery life is rated at 16 hours. Again, this isn't on par with the ridiculous Solo3s, but you should be able to last days or even weeks without recharging, depending on usage patterns.
Audio quality is roughly on par with the MW60s, which is to say fantastic. You won't get as much power, but it's still plenty, and output is clean and well-balanced across highs, mids, and lows. People who value good sound across the board and not just bass should at least briefly consider Master & Dynamic as an option.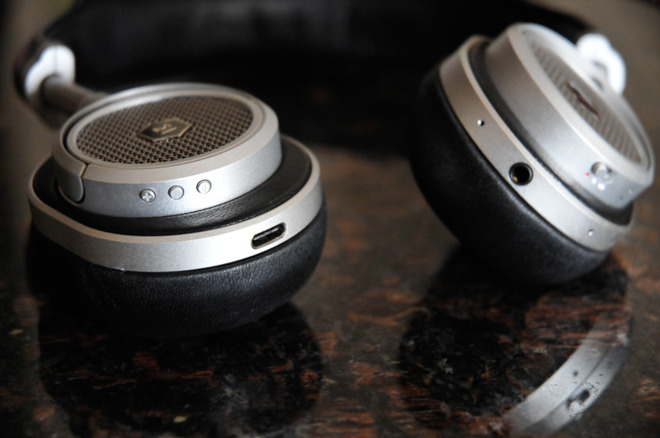 A final point: we're not a fan of the MW50s' onboard controls. While they're functionally similar to the ones on the MW60s, here the buttons are much smaller and closer together, making them harder to discern by feel. That seems unnecessary.
Conclusions
The MW50s are as a whole a well-built set of headphones, unlikely to disappoint anyone who can afford to buy them as long as they're aware of the drawbacks going in.
Price, of course, is the biggest catch. While the MW50s are $100 cheaper than the MW60s, that's still $449, with sacrifices in portability and control to boot. There are plenty of cheaper alternatives that still sound wonderful, especially if you don't need Bluetooth. You can even buy cheaper studio monitors.
We're therefore giving the MW50s a weaker recommendation. Rich shoppers can afford better, and the average person can find something both cheaper and more convenient while getting most of the same experience.
Score: 3.5 out of 5
Where to buy
Online the MW50s are currently available
directly from Master & Dynamic
.